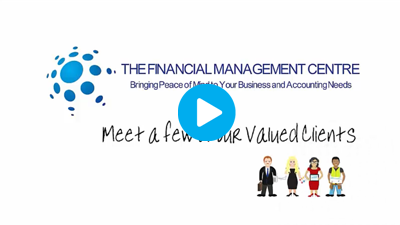 TFMC are here to take the burden of looking after the financial side of things away from you thus enabling you to devote your time and attention to running and growing your business.
We can be your bookkeeper, accountant, accounts department, finance manager, financial controller or even ad-hoc finance director. You can outsource your entire accounts function to us or maybe you just need us to look after a particular part or work alongside your own accounts staff. We can give you jargon free, real time management information as well as sorting out the year-end accounts and tax returns.
Our network of offices enables us to provide a local service if needed. However, the availability of online accounting systems and our experience of using them also enables us to provide a remote service if this is convenient for our clients.
Each office is led by an experienced and qualified financial professional. Our offices and clients have the back-up of our other offices to support their business. Our offices can work together on specific, perhaps technically challenging matters and you can be assured of continuity of service should the need ever arise.
In addition to our skilled and experienced staff we have an outside network of business partners and advisers who we can call upon to help if needed, and we feel they can help.
Passion
We have the passion and commitment to make your business successful and regard your business as if it was our own. We love what we do, and who we work with.
Innovation
We are innovative in the way we work with you, and your business utilising technology and best management practice. We always look for ways to add value to our relationship and make your financial records and management reports become your most important and up to date management tools. We understand that historical accounts have their limitations and so work with you to provide meaningful information which you can use to make informed decisions with.
Performance
We aim, not only to meet your expectations, but exceed them. We look to partner with you and help you achieve performance excellence.
Our Plans
All our packages are fully customisable and we offer a fixed price monthly payment schedule - no surprises! This gives you certainty and allows you to spread the cost across the year.
Essential
From
£75
Per month*
Our essential package is suited to all businesses who are looking to ensure compliance with reporting requirements.
Professional
From
£300
Per month*
Take away the burden of managing finances and start focusing more on your business by investing in our professional package
Ultimate
From
£750
Per month*
Completely outsource your accounts whilst still maintaining a close eye on company performance with our ultimate package
* Fees vary depending on the size and need of the client business. Packages can be tailored so please contact us to discuss your requirements.
How can we help you
We recognise that not all businesses are the same and will be at different stages of their development. We offer a wide range of services to small-to-medium-sized businesses.