BOOKKEEPER WIRRAL
Are you one of many Wirral business owners who are looking out for assistance with your bookkeeping? Does your tax return consistently end up submitted outside the required deadline as set by HMRC and thus resulting in penalty payments? Or perhaps you have concerns that you are paying too much or too little tax?
Have you answered 'yes' to these questions? If so, you will benefit from handing over your bookkeeping tasks to The Financial Management Centre on the Wirral. Our team of seasoned bookkeepers manage hundreds of Wirral businesses'  bookkeeping responsibilities and we are confident we can help you too.
 WHO IS THIS SERVICE FOR?
Our bookkeeping team helps local businesses in Birkenhead and all over the Wirral area reclaim precious time.  Our customers consist of sole traders, partnerships and limited companies. No matter how big or small your business may be, you can be sure our   friendly and knowledgeable bookkeepers will be on hand when you need us.
SHOULD I CHOOSE AN ACCOUNTANT OR A BOOKKEEPER WIRRAL?
If you are a small business, you may wonder whether you require an accountant or a bookkeeping service to make sure your books remain balanced. That's a great question and the answer to this question could save you a significant amount   of money. Since a bookkeeper is typically cheaper than paying for an accountant, it makes sense to utilise the accountant only when you absolutely need to. For tasks such as bank reconciliation, tax return preparation and monthly   bookkeeping management, it makes sense to utilise the services of our bookkeeper in Wirral.
Thankfully, TFMC's bookkeeper Wirral  offers a service that allows you to pay bookkeeper rates whilst offering accountant services. This is because our advisors have gained qualifications that allow them to 'sign off your books' or provide you  with complex tax restructuring advice.
TRUST IS AT THE HEART OF OUR SERVICES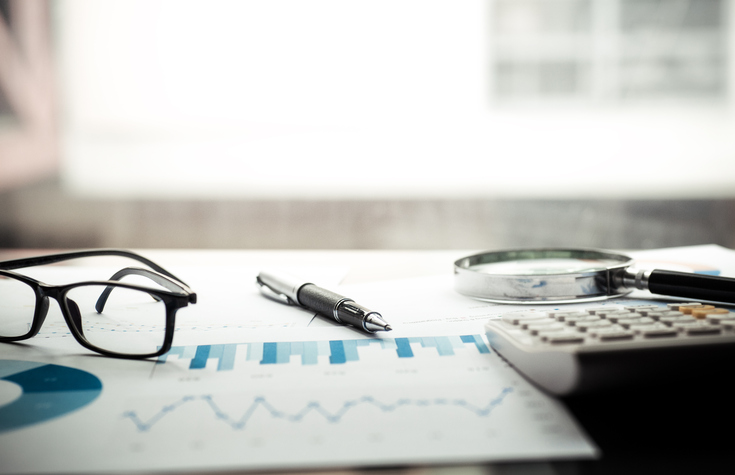 At the Financial Management Centre on the Wirral, we provide a bookkeeping service that's built on trust. When it comes to bookkeeping, you will be sharing confidential business information with us. For this reason, we ensure you gain our trust from the outset. To achieve this, you are assigned to a single point of contact. Unlike other bookkeeping services, you are not expected to deal with multiple advisors who may be unfamiliar with your situation.
Many of our customers choose to retain our bookkeeping services. Financial management obligations are preventing them from concentrating on their core business activities. This is typically coupled with the fact many of our customers did not possess the required skills when it comes to managing a bookkeeping system.
If this is a situation you are able to identify with, why not contact our advisors so we may outline how you will benefit from our bookkeeping services. Wearing too many hats means you are probably making many bookkeeping errors and taking your attention off your main business activities. Ensure this is not the case by opting for our highly affordable and reliable bookkeeping services on the Wirral.
ARE YOU PAYING TOO MUCH OR TOO LITTLE TAX?
One sure-fire sign of a poor bookkeeping setup is your inability to work out your true tax liability. This could mean you are paying too much or too little tax. Paying too little tax may sound like a good thing, but it means you are breaking the law. HMRC will also charge you a fine if you are found to be paying too little tax. This fine is hefty and punitive in nature, so expect this fine to hit the profitability of your business. To avoid these fines, contact The Financial Management Centre today on 0151 668 0514.
ARE YOU HAVING PROBLEMS WITH BUSINESSES PAYING YOU?
Another sign of a poor bookkeeping system is poor credit control. When you sign up to our reliable bookkeeping service, you are automatically signed up to a modern bookkeeping software setup that also manages credit control. This ensures you chase up invoices before its too late. Good credit control increases the odds that your payment will be sent on time and in full. Hence, good credit control improves the profitability of your business.
In fact, since 'cash is king,' poor cash flow will destroy your business. Getting control of your cash flow via sound credit control is crucial for the sustainable survival of your business.
THE BENEFITS OF OUTSOURCING YOUR WIRRAL BOOKKEEPING
If you hire a bookkeeper on an 'in-house' basis, who will look after your books if your bookkeeper is not available?
The answer is : you will have to complete your books yourself. Worst still, the job will simply not get done until your bookkeeper returns. When you choose to outsource your bookkeeping, employee absence really isn't an issue.
This is because The Financial Management Centre we have a national network of bookkeepers. If one of our advisors is hit with illness or goes on holiday, another advisor who is equally familiar with your business takes the reins of your bookkeeping system. This makes sure you are never required to 'do your own books' on short notice. Thus, our service provides you with business certainty you will surely value.
PROVIDING YOU WITH A RANGE OF RELATED SERVICES
The service we provide is not just limited to helping balance your books each week. Our bookkeeper Wirral team based in Moreton can assist you on a diverse range of financial management services, each of which we consider essential for the long-term success of your business.
These services include payroll, tax return completion, credit control, VAT return and management accounts.
 VAT Return 
Looking for  VAT services in Wirral? The Financial Management Centre Wirral specialises in VAT and rates and provides very competitive rates.
Tax Return Completion
Too busy to complete your tax returns and the deadline is coming up? At TFMC Wirral we can help you complete these quickly and accurately
Management Accounts
Regular reporting can help you gain more insight into your companies situation before making decisions. We offer this service at a great price.
To add to that, we are familiar with all leading bookkeeping systems such as Kashflow, Xero, Sage, QuickBooks and Clear Books.
This means you are not required to 'start from scratch' with a new and unknown bookkeeping system when you sign up to our services. If you currently do not use any meaningful bookkeeping system, our advisor will set you up on a system that's best suited to the size and needs of your Wirral business.
CONTACT US TODAY FOR A FREE QUOTE
Get in touch with The Financial Management Centre today. We are confident our bookkeeping service on the Wirral will allow you to enjoy an enhanced level of business efficiency. Contact Tom Cowley, the centre manager on 0151 668 0514 or complete the online enquiry form.
Learn more about our bookkeeping services in Wallasey and bookkeeping services in Birkenhead.
Our Plans
All our packages are fully customisable and we offer a fixed price monthly payment schedule - no surprises! This gives you certainty and allows you to spread the cost across the year.
Essential
From
£75
Per month*
Our essential package is suited to all businesses who are looking to ensure compliance with reporting requirements.
Professional
From
£300
Per month*
Take away the burden of managing finances and start focusing more on your business by investing in our professional package
Ultimate
From
£750
Per month*
Completely outsource your accounts whilst still maintaining a close eye on company performance with our ultimate package
* Fees vary depending on the size and need of the client business. Packages can be tailored so please contact us to discuss your requirements.
FREE CASH BOOK TEMPLATE
Keep track of your businesses finances using our FREE cash book template.
Download Cash Book Template
How can we help you
We recognise that not all businesses are the same and will be at different stages of their development. We offer a wide range of services to small-to-medium-sized businesses.