YOUR LOCAL WIRRAL ACCOUNTANTS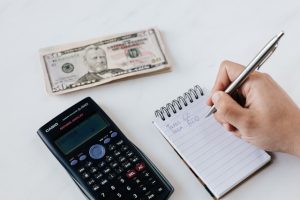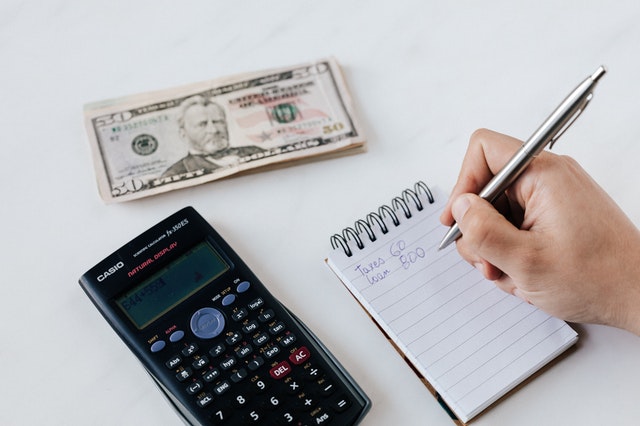 At TFMC Wirral, we provide a professional service to small business owners so that they can concentrate on what they do best – which is running their business – not running accounts. We can lend an experienced helping hand, allowing you to grow your business and leave it with us.
We believe running your own business should provide freedom, freedom working for someone else does not have, freedom to do things your way and to allow you to spend your time doing what you think is important. Running a business is hard, and running a successful business is even harder! The Financial Management Centre accountants in Wirral believe you should be able to keep more of what you earn, without paying a higher proportion than required to the taxman.
We also provide personal accounting services for people. These can range from looking at inheritance tax or your own income tax. We advise on how to save money in certain cases through knowing the correct process and what can be claimed back in specific circumstances.
Wirral Office Location
2 Oakenholt Road,
Moreton,
Wirral,
Merseyside,
CH46 8TP
Tel:0151 668 0514
Monday t0 Friday – 9am : 5:30pm
TAX ACCOUNTANTS WIRRAL
Our experienced tax accountants offer a personal tax services tailored to ensure we meet the individual needs and requirements. Our comprehensive service offers a variety of advice and support from advice on income tax and inheritance tax and filing returns.
With vast experiences in all accounting and bookkeeping services, are friendly accountants Wirral work closely with you to ensure we build a lasting and trusting relationship with our clients.
Tax Returns
If you are looking for a tax return accountant near the Wirral, we are well placed in Moreton to help you. We provide a full range of tax return services to ensure you or your business are fully compliant with all the regulations.
Our accountants not only help you send off your end of year tax return, but we can also help you get organised for the future years by putting in place a process that works for you.
WHAT OUR WIRRAL ACCOUNTANT CAN DO FOR YOUR BUSINESS
We can take away the hassle of the financial side of your company, which can leave you to focus on your core business that in turn can increase your productivity. We can also help you with other aspects such as management accounts, tax planning and forward financial planning.
We have a proud reckord of helping businesses all over the Wirral from small start up's to large Private Limited companies. Based in the Wirral we can help you out with:
FREE-UP TIME
There is never enough time to keep up with the day to day business demands and the businesses financial accounts. You seem to need more time to do more things each day; letting one of our Wirral-based accountants take the accounts off your hands can provide you with much needed spare time to dedicate to other areas of your business.
One of the main issues with not having a dedicated accounting is the time it takes out of your schedule. Just managing payroll can become a difficult job that can take away from your productivity in areas you are need most.
PERSONAL ACCOUNTING
We also provide personal accounting services for individuals. We can look at you income taxes or capital gains taxes. Maybe you are building new infrastructure and are unsure what you need to pay and what you can claim back?
We may find tax reductions you have been unaware of and have not been claiming for years. By hiring a personal accountant, we can make sure you are making these saving where possible and guide you on best the practises with regards to your personal finances.
Income Tax
Capital Gains
Inheritance Tax
Tax Allowances
Non-Dom Tax
Rates
ACCOUNTING IN THE WIRRAL
We are proud of our services helping small businesses all over the Wirral with accounting. We help if you a start up business, sole trader or limited company. From setting up financial software to learning about bookkeeping and tax returns. We are here to help your business with our full, personalised accountancy service.
LOCAL AREAS WE COVER
Birkenhead
Ellesmere Port
Moreton
Bromborough
Bebington
New Brighton
Neston
Prenton
Heswall
Greasby
Willaston
TAILORED ACCOUNTANTCY SERVICE
Our personal service provides every customer with a dedicated accountant. We help you with regards to all things finance related and understand our local customers after serving in the Wirral for many years. We help not only business with accounts but also people too with our personal accountancy services.
If you need a personal accountant or one for business, we tailor our package to suit what you need help with most.
ACCOUNTANT NEAR ME
Why not arrange a no-obligation consultation with our Wirral accountant.
You can call 0151 353 7129 or email tom.cowley@tfmcentre.co.uk.
We are very confident that we will help your business save money by letting us deal with your finances. Whether you are a sole trader or a large company, we can get your finances in order allowing you to make your business grow and flourish. Contact our Wirral accountants today on 0151 668 0514 or use our enquiry form.
FREE CASH BOOK TEMPLATE
Keep track of your businesses finances using our FREE cash book template.
Download Cash Book Template
How can we help you
We recognise that not all businesses are the same and will be at different stages of their development. We offer a wide range of services to small-to-medium-sized businesses.
Our Plans
All our packages are fully customisable and we offer a fixed price monthly payment schedule - no surprises! This gives you certainty and allows you to spread the cost across the year.
Essential
From
£75
Per month*
Our essential package is suited to all businesses who are looking to ensure compliance with reporting requirements.
Professional
From
£300
Per month*
Take away the burden of managing finances and start focusing more on your business by investing in our professional package
Ultimate
From
£750
Per month*
Completely outsource your accounts whilst still maintaining a close eye on company performance with our ultimate package
* Fees vary depending on the size and need of the client business. Packages can be tailored so please contact us to discuss your requirements.