Your Local Bookkeeper
The Financial Management Centre in High Wycombe offers bookkeeping services throughout the local area.
Our service is aimed at providing cost savings and productivity improvements on a number of key fronts, not least your tax and time savings.  Compared to using an accountant your choice to use a professional bookkeeper will certainly result in a lower monthly bookkeeping bill.
Our expert bookkeepers are able to get your business's finances in order when it comes to sorting out your VAT returns and balancing your books each month.
A number of High Wycombe based businesses, opt for a 'third way' where they outsource their bookkeeping requirements to The Financial Management Centre.
The service we provide ensures your own time is spent on your core business activities and our service also means you don't have to worry about employing an in-house bookkeeper.
The Financial Management Centre in High Wycombe also serves the needs of surrounding communities, including Beaconsfield, Amersham, Great Missenden, Chesham and Gerrard's Cross
EXPERIENCED BOOKKEEPERS
Our team of bookkeepers have a vast portfolio of providing bookkeeping services to many small to medium businesses based in High Wycombe and beyond.
The bookkeeper's role is an absolutely essential cog in the day to day running of a successful business whether you need to file a tax return or need help balancing the books our team is dedicated to providing your business with the very best in bookkeeping services.
If you're interested in finding a reputable and reliable bookkeeper in High Wycombe then give our team a call today and let us help your business thrive.
BOOKKEEPING SERVICES WE PROVIDE
The service we provide includes the below list of optional extras, each of which plays an important role in ensuring the short-to-long-term financial success of your business:
Debt chasing
VAT returns
Sales ledger management
Purchase ledger management
Sales invoice preparation
Supplier direct debit payments
Petty cash payment management
Depreciation journals
Accruals and prepayments
Interest journals
Bank reconciliation
Our experts are familiar with all leading bookkeeping systems you could possibly be utilising, such as:
Kashflow
Xero
ClearBooks
QuickBooks
Sage
CALL TODAY FOR BOOKKEEPING HIGH WYCOMBE ON 01494 801 091
So if you are one of the many small business owners in High Wycombe who need an affordable, quality bookkeeper to look after their finances – why not get in touch today with The Financial Management Centre to see how the team can take care of your bookkeeping needs.
You can reach us by calling 01494 801 091.  Alternatively, fill in the enquiry form.
The Financial Management Centre also offers bookkeeping and VAT preparation in Amersham, Chesham, Berkhamsted and Beaconsfield.
Along with bookkeeping, we are also able to offer accountancy services for small to medium-sized business in areas in and around High Wycombe.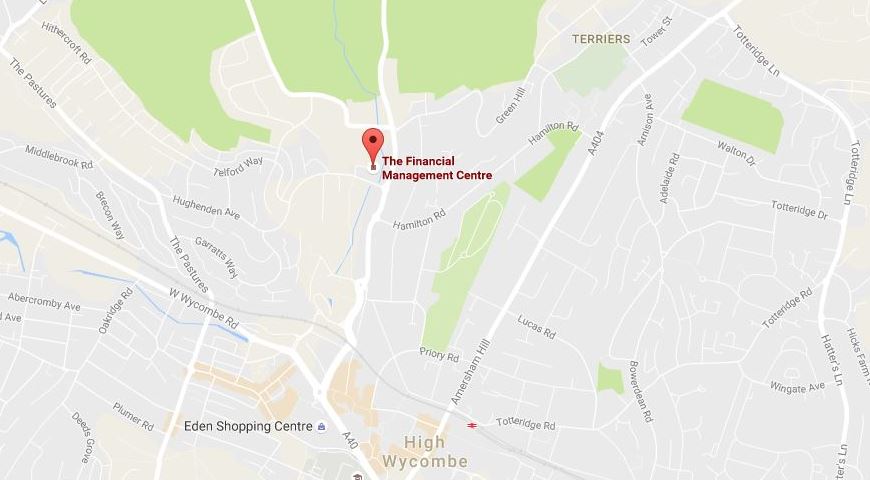 Our Plans
All our packages are fully customisable and we offer a fixed price monthly payment schedule - no surprises! This gives you certainty and allows you to spread the cost across the year.
Essential
From
£75
Per month*
Our essential package is suited to all businesses who are looking to ensure compliance with reporting requirements.
Professional
From
£300
Per month*
Take away the burden of managing finances and start focusing more on your business by investing in our professional package
Ultimate
From
£750
Per month*
Completely outsource your accounts whilst still maintaining a close eye on company performance with our ultimate package
* Fees vary depending on the size and need of the client business. Packages can be tailored so please contact us to discuss your requirements.
FREE CASH BOOK TEMPLATE
Keep track of your businesses finances using our FREE cash book template.
Download Now
How can we help you
We recognise that not all businesses are the same and will be at different stages of their development. We offer a wide range of services to small-to-medium-sized businesses.