Accountancy & Bookkeeping Services In High Wycombe
If you are looking for experienced bookkeepers in the local area then consider our local office which includes certified bookkeepers who are all on hand to help you with bookkeeping requirements.
Enquire Now
Why choose TFMC High Wycombe?
Looking for reliable accountants in High Wycombe? The Financial Management Centre prides itself on proving the very best accountancy services to help businesses manage their accounting effectively. Get in touch with our team today and find out why TFMC are the right choice when looking for accountants in High Wycombe.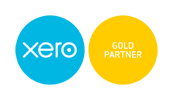 Our Services
We help local businesses offload their bookkeeping and accounting onto our accountants in High Wycombe so they can spend more time on their core business activities instead.
Our Service Packages
All our packages are fully customisable and we offer a fixed price monthly payment schedule - no surprises! This gives you certainty and allows you to spread the cost across the year.
* Fees vary depending on the size and need of the client business. Packages can be tailored so please contact us to discuss your requirements.
HIGH WYCOMBE BOOKKEEPING & ACCOUNTANCY SERVICES
Our company-owned office based in High Wycombe provides accountancy and outsourcing services to businesses in and around the Buckinghamshire area and has been doing so since 2010.
We work with a diverse portfolio of businesses including notably those in the construction, property, retail and hospitality sectors.
We focus on delivering a cost-effective high-quality accountants High Wycombe service to business owners and directors, which provides financial management information in easy to understand reports so that they can manage their business effectively.
Finding the right company to manage your companies accounts can be tough, at TFMC we like to put these concerns at ease by showcasing our experience and knowledge on all accounting.
Over the years we have helped many small to medium-sized business effectively manage their accounting, find out now why so many local business have chosen TFMC as their first choice accountants in High Wycombe.
HIGH WYCOMBE OFFICE BACKGROUND
If you are looking for a reliable accountancy and bookkeeping service in High Wycombe, then look no further.
Our accountants High Wycombe team is made up of a number of highly experienced individuals who have a passion for helping company owners grow their businesses and turn ailing businesses into profitable ones. In addition to this, they aim to reduce overall costs by finding alternative methods.
Save time, money and increase productivity by trusting us with your finances.
OUR HIGH WYCOMBE OFFICE PROMISE
TFMC's accountants High Wycombe team are truly dedicated to providing customer satisfaction. This is done by always providing a customer-centric experience and putting the clients' needs before their own.
Areas We Cover
Some of the locations our High Wycombe office covers includes:
See What Others Are Saying
Great Company to deal with. Always there with support and help with any queries and happy to explain in simple, easy to understand terms! So reassuring to know that my payroll is dealt with quickly and professionally by a friendly team.
— Jan Lundie – Manager, Marlow Montessori
A personally tailored accountancy service. I recommend highly.
— Suzanne Dyble – Independent Financial Adviser
Just to say thank you to you and your team for such an easy transition
— Jonathan Mills – Personal Career Management Ltd. Director
Like a breath of fresh air. Efficient, resourceful and knowledgeable. They have achieved transparency for my business in terms of financial information in 4 months where my previous FD failed to do over two years
— Ramon Santos – Ignite Solutions
A personable and professional service. Highly recommended.
— Kate Dicker – Senior Consultant, Worldwide Kids Company