Reduce your daily checklist by collaborating with accountancy and bookkeeping specialists. If you're looking to experience the benefits of outsourcing your financial matters to dedicated accountants, who are invested into your business, contact our team at The Financial Management Centre.
ACCOUNTANTS IN BUCKINGHAMSHIRE
Searching for accountants in Buckinghamshire can be overwhelming with the large amount of accountancy and bookkeeping firms and freelancers around. However, if you are searching for business specialised accountants, who further focus on investment and business planning, consider our services here at The Financial Management Centre.
Located in High Wycombe, within close proximity to Buckinghamshire, we offer convenient and personal accountancy and bookkeeping services to our clients, ensuring that their financial activity is dealt with accurately; while in a timely manner.
We understand how daunting dealing with financial forecasts, expenses and tax can be if little familiarity is present. However, with our wealth of knowledge, our team of chartered accountants can simplify this for you while catering to your business needs; ensuring you're firmly placed in the ideal financial position, meeting your goals.
Additionally, we work across a wide range of industries, understanding the demands required, altering depending on your business structure and field.
With that said, whether you're an individual, running a business, looking for an extra pair of hands, or a fully-fledged corporation, struggling to actively maintain your accounts, we have a strategy in place for you. Consider our High Wycombe Accountants based near Buckinghamshire today.
We are The Financial Management Centre, accommodating to all financial requests.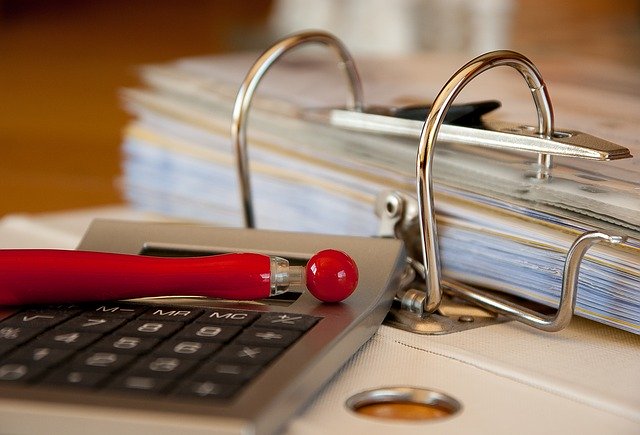 ACCOUNTING AND BOOKKEEPING SERVICES IDEAL FOR SMALL BUSINESSES
Here at The Financial Management Centre, we go beyond the stereotypical offering of accountants.
We offer a wide range of accountancy services, ideal to support an array of businesses and clients. See below how we can guide you through our vast accounting and bookkeeping specialities:
Bookkeeping and VAT support: Are you finding it difficult to manage the constant financial activity arising in your business?
Our accountants offer bookkeeping and VAT support, utilising effective software's and processes.
From processing invoices to arranging direct debit payments, we can control your income and outgoings.
Year-end accounts and tax returns: This is one of our most used services here at The Financial Management Centre.
We understand how confusing summarising accounts can be, along with completing tax returns without financial awareness. Ensure your yearly tax return is accurate, fair and dealt with prior to the deadline by working with accountants in Buckinghamshire. We also provide tax advice, ensuring your strategies all year around are benefiting your business.
Payroll support: Are you committed to keeping on top of the latest legislation linked to payroll activity? This can be a job in itself. We can take this responsibility from you through our payroll services. From delivering salary information and payslips, to providing a multi-site functional process offering updated employee information, we can save you time.
Business budgeting and forecasts: Budgeting for business and understanding future forecasts are highly important when considering long-term success. This is a favoured service if future business investments are in the pipeline. Our accountants can help you plan ahead financially, ensuring your future steps are feasible when considering cash flow, expenditure and profit.
Account reporting: Are you aware of your current financial affairs? Our accountants can provide regular updated reports of your accounts to help direct future decisions. You'll receive a variety of data including a profit and loss statement, cash flow forecasts and a break-even analysis. Live up to your potential by working with accountants, prioritising the finer details for your benefit.
Credit control: Here at The Financial Management Centre our accountants understand the importance of credit control in business. With that said, we will manage your credit activity, ensuring that payments get made, along with assessing customer potential for credit access.
Business development support: Businesses continuously develop. One of our unique accountancy and bookkeeping services includes support through business planning.
From creating comprehensive business plans, to market research and competitor analysis, we can ensure you are positioned well in the industry.
This alongside the continuous support of our accountants will help with future investment potential, budgeting and business expenses.
BENEFITS LINKED TO HAVING YOUR OWN TEAM OF ACCOUNTANTS AND BOOKKEEPERS
By utilising the above services, there are many benefits linked to selecting accountants in Buckinghamshire. From saving both money and time in the long run, to offering specialised business financial support, our team of expert accountants can transform your financial health, while boosting investment potential.
Here at The Finance Management Centre, we understand how difficult juggling the books can be while managing further business activity. Our consistent support, as and when you require, will allow you to focus your energy elsewhere; with peace of mind that your finances are in the hands of reliable accountants.
Get in touch with our team of accountants today to find the most suitable accountancy services to achieve your business goals. For some companies, a standardised accounting procedure may be followed. For others looking to grow quickly, business planning and regular financial forecasts may be recommended by our accountants.
Whichever route is most effective for your business, we will ensure a highly valuable, worthwhile service is experienced throughout.
Reduce your financial responsibility by reaching out. Our accountants can gauge an understanding of your needs while providing a FREE quote. Start the process today with your very own committed accountant.
ACCOUNTANTS BUCKINGHAMSHIRE FAQS
Our highly recommended accountants are regularly asked the following questions on the phone from both clients and potential customers.
How quickly can you start accounting work?
From the moment you sign the contract for us to be your accountants, we can start work. Although if you are moving from previous accountants it's important that you notify them of the change so we can request to take your files from them.
Why would I need a company bank account?
Despite owning a company it is still seen as a different legal entity from yourself meaning that it will need to have its own bank balance as the money it the company generates belongs to the company before it is distributed to you.
When are corporate tax returns due?
A corporate tax return must be filed within 12 months from the conclusion of your company's corporation tax accounting period. Failure to complete the return on time will result in a penalty charge.
When exactly are my companies year-end accounts due?
Your year end accounts must be submitted to companies house no more than nine months after the companies end year.
Our Plans
All our packages are fully customisable and we offer a fixed price monthly payment schedule - no surprises! This gives you certainty and allows you to spread the cost across the year.
Essential
From
£75
Per month*
Our essential package is suited to all businesses who are looking to ensure compliance with reporting requirements.
Professional
From
£300
Per month*
Take away the burden of managing finances and start focusing more on your business by investing in our professional package
Ultimate
From
£750
Per month*
Completely outsource your accounts whilst still maintaining a close eye on company performance with our ultimate package
* Fees vary depending on the size and need of the client business. Packages can be tailored so please contact us to discuss your requirements.
Our Services
We help local businesses offload their bookkeeping and accounting onto our accountants in High Wycombe so they can spend more time on their core business activities instead.
See What Others Are Saying
I like the fact that everything is scheduled so I don't have to chase anything at my end be it payroll, VAT return or anything else. If I need anything specific, I call and it is actioned promptly.
— Chris Braun
I have used The Financial Management Company for over 15yrs and have always had good service. However, Rachael Olukoju, at High Wycombe is exceptional. She is extremely helpful, courteous (and patient when explaining everything!). Nothing is too much trouble. I am very happy to recommend TFMC to anyone who is looking to have their financial affairs and tax returns handled proficiently, professional and in a timely manner.
— Susan Davies
Met with Rachael the Director who came and took the time to understand my business, what solution would be right for me, showed me how to use the software and how it could benefit me. She offered sound advice and really made sure I understood how things works. As a counsellor I do not want to spend lots of time on the financial side of my business and Rachael made things very easy for me. Highly recommend
— Chris Boobier
My experience with Rachael was amazing; she was extremely friendly and very helpful whilst offering me the best advice for my company. I would highly recommend her!
— Laura O'Shea – Director
The Financial Management Centre are a very professional company, the staff are all very helpful and friendly. TFMC are quick to respond to any queries and have the ability to explain difficult financial processes in a way that can be easily understood. I would highly recommend.
— Lesley Collett