Why choose TFMC Ashford & Maidstone?
If you are looking for experienced and dependable bookkeepers and accountants in the Ashford and Maidstone area then consider The Financial Management Centre. Our local Ashford and Maidstone office is run by Martin Beckenham who is a certified bookkeeper with the Institute of Certified Bookkeepers with over 35 years experience in finance and administration. We have worked with a large number of small to medium sized businesses in the Ashford and Maidstone area, who have all depended on our expertise and commitment to providing the best level of bookkeeping and accounting practices.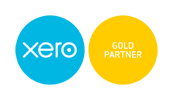 Our Services
We help local Ashford and Maidstone businesses outsource their bookkeeping and accounting requirements so more focus can be put on the day to day tasks that come with running a successful business.
Our Service Packages
All our packages are fully customisable and we offer a fixed price monthly payment schedule - no surprises! This gives you certainty and allows you to spread the cost across the year.
* Fees vary depending on the size and need of the client business. Packages can be tailored so please contact us to discuss your requirements.
ACCOUNTING AND BOOKKEEPING IN ASHFORD AND MAIDSTONE
Martin Beckenham runs The Financial Management Centre in Ashford & Maidstone, and serves as the head bookkeeper for the office. Martin is a Certified Bookkeeper with the Institute of Certified Bookkeepers.
He has over 35 years of experience in the Finance and Administration sector, firstly in the Oil Industry and more recently as Head of Statutory Government body.  He has a wide range of experience in all aspects of business and the issues facing small and medium sized businesses.
Throughout his career, he has taken an active interest in computerised bookkeeping software including the writing and development of a number of systems. Consequently, he is able to work with clients to advise, implement and support bookkeeping software to meet their business requirements, including a number of online options.
You will not find a bookkeeper in Ashford & Maidstone as good as Martin and his TFMC team. Call the office now to arrange a meeting on 0179 5458586.
Areas We Cover
Some of the locations our Ashford & Maidstone office covers includes:
See What Others Are Saying
Martin's expertise was a great help to me as I set up my accounts on a new online system. He saved me hours of frustration!
— Sharon Wilding – Board Trustee, Marketing at Kent MS Therapy Centre