ACCOUNTING & BOOKKEEPING SERVICES IN ASHFORD, MAIDSTONE, AYLESFORD, KINGSNORTH, BEARSTED, WILLESBOROUG
Do you need the help of experienced bookkeepers and accountants in Ashford, Maidstone, Aylesford, Kingsnorth, Bearsted, Willesborough, Charing, Great Chart, Kennington and Lenham? At The Financial Management Centre, we have a range of bookkeepers to help your business.
If they're already doing your bookkeeping and accounting, why not let them take full control and ensure all the records they use are accurate in the first place.
We offer dedicated assistance from our bookkeepers, with the help of leading market bookkeeping software including Xero, Kashflow, Sage, Clear Books and Quickbooks.</p><p>Our firm of bookkeepers will:
Input records of all income and outgoings in your business
Maintain clear records
Manage credit and chase debt missing payments
Prepare sales invoices
Manage petty cash

WHY HIRE BOOKKEEPERS & ACCOUNTANTS IN THE ASHFORD & MAIDSTONE AREA FOR YOUR BUSINESS?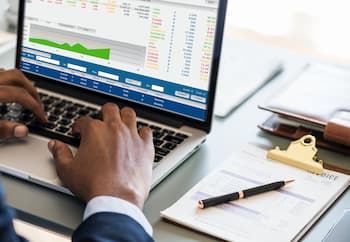 When you first set up your business, you might not even think about bookkeeping, tax returns and such. However, it's never too early to start thinking about this.
The best part about hiring professional accountants and bookkeepers is that it frees up a great deal of stress and worry for you.
You'll no longer have to take time out of your business to manage accounts and keep bookkeeping records as our bookkeeper/accountant will be on board to do that all for you.
The consequences of getting your tax returns wrong can be disastrous for a growing business. No one wants a huge fine from HMRC stunting their business growth. An experienced bookkeeper/accountant prevents this problem from ever happening.
Another great thing about having a bookkeeper/accountant on hand is that they can help you become more tax-efficient – that means they can save you a lot of money.
Our accounting and bookkeeping services in Ashford, Maidstone, Aylesford, Kingsnorth, Bearsted, Willesborough, Charing, Great Chart, Kennington, and Lenham can assist you with:
Payroll for your staff
Preparation of annual accounts
VAT returns and Making Tax Digital
Filing annual Self Assessment tax returns
Tax planning to become more tax-efficient
Dealing with HMRC and Companies House
Management accounts to help you get a real-time view of your finances
WHO DO OUR BOOKKEEPERS & ACCOUNTANTS HELP?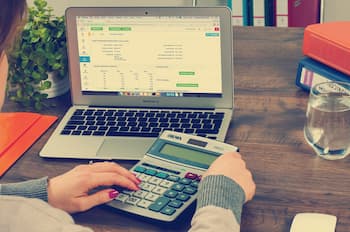 We help anyone from sole traders to small to medium limited companies to bigger businesses with bookkeeping and accounting. It doesn't matter whether you're a business start-up or an established franchise.
We help a range of different business types and setups.
At The Financial Management Centre, we help businesses and individuals up and down the country, but with our accountants and bookkeepers in Ashford, Maidstone, Aylesford, Kingsnorth, Bearsted, Willesborough, Charing, Great Chart, Kennington, and Lenham, we can help you right on your doorstep.
There's no need to rely on emails or wait for messages to come through. While some people are happy with the online bookkeeping setup, it simply doesn't suit everyone.
We find the personal touch is very important to our clients in and around the Ashford and Maidstone areas.
Wondering whether we can help you? We help businesses in the following areas:
Aylesford
Bearsted
Charing
Great Chart
Kennington
Kingsnorth
Lenham
Sevington
Weavering
Willesborough
If you're interested in our accountants and bookkeepers in Ashford or our bookkeepers in Maidstone, or vice versa, get in touch with The Financial Management Centre for more information on 0179 5458586.
Our Plans
All our packages are fully customisable and we offer a fixed price monthly payment schedule - no surprises! This gives you certainty and allows you to spread the cost across the year.
Essential
From
£75
Per month*
Our essential package is suited to all businesses who are looking to ensure compliance with reporting requirements.
Professional
From
£300
Per month*
Take away the burden of managing finances and start focusing more on your business by investing in our professional package
Ultimate
From
£750
Per month*
Completely outsource your accounts whilst still maintaining a close eye on company performance with our ultimate package
* Fees vary depending on the size and need of the client business. Packages can be tailored so please contact us to discuss your requirements.
Our Services
We help local Ashford and Maidstone businesses outsource their bookkeeping and accounting requirements so more focus can be put on the day to day tasks that come with running a successful business.
See What Others Are Saying
Martin's expertise was a great help to me as I set up my accounts on a new online system. He saved me hours of frustration!
— Sharon Wilding – Board Trustee, Marketing at Kent MS Therapy Centre