YOUR LOCAL MAIDSTONE ACCOUNTANT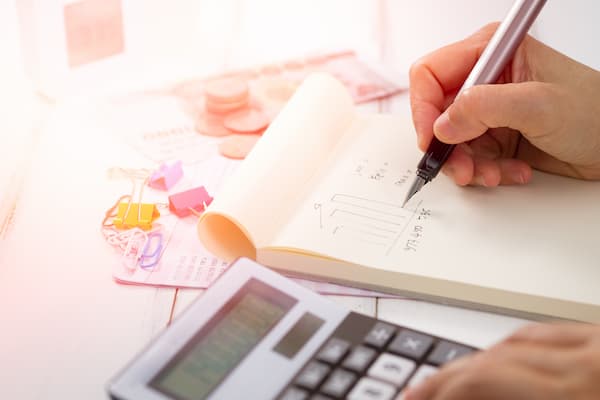 TFMC is one of the leading providers of accountancy services in the Ashford and Maidstone area. The range of accounting solutions we offer ensures that your business is able to provide cost effective and efficient accounting that gives you time to focus on the more pressing aspects of your business.
We pride ourselves on offering a high standard of accounting and bookkeeping service that is specifically designed to help with the financial issues that you and your business face day to day.
Our diverse client base comes from a wide variety of industries and includes organisations of varying sizes, from small businesses to medium-sized businesses. Our accountancy and bookkeeping service is of the highest standard; our work is always in your best interest. If you are looking for accountants in the Ashford and Maidstone or the wider Kent area, look no further than The Financial Management Centre.
To arrange a no obligation meeting to discuss your needs and how we can help please contact us on 01795 458 586 or fill out our enquiry form.
Office Address
57 Union Street,
Maidstone,
Kent,
ME14 1ED
tel:01795 458 586
Monday to Friday: 9am to 5:30pm
WE CAN SAVE YOU TIME AND MONEY
Are you the manager and/or owner of a Small to Medium Enterprise and the day is just too short to get everything done? Imagine having no specialist accountant on top of that, and you'll have to do the bookkeeping and accounting yourself. You are not the only one, many business owners have the same problem. If you are based in the Ashford and Maidstone area or any other locations in Kent, at The Financial Management Centre, we can offer you help with accounting and bookkeeping, through our highly experienced Accountants in Ashford and Maidstone.
MAKING MONEY, NOT JUST SAVING IT
Hiring an accountant is one of the most important decisions you'll make as the head of a company. A good accountant will find ways to cut costs here and there, but even better accountants will find ways to make your business more profitable by thoroughly analysing your spending behaviour. At the Financial Management Centre, we employ a strong team of Accountants in Maidstone and Ashford in Kent, who have been in the business for many years and know what is needed to help you make the most out of your financial situation.
WHEN YOU PAY TOO MUCH TAX
Many business owners don't have experience with taxes. The tax system can be quite complicated and getting to grips with it takes time. Knowing how to make the most out of it will take even more time! Businesses lose money each year due to a lack of knowledge in tax matters. Luckily, our Accountants Maidstone have over 35 years of experience in the finance and administration sector and know exactly what is needed to save you money on your tax return each year.
A FREE no-obligation meeting could help us determine how can help you and help your business save money. Call our team of Accountants Ashford and Maidstone in Kent on 01795 883275 or fill out our enquiry form. A team member will contact you to arrange a consultation. Our accountants Maidstone and accountants Ashford in Kent team are able to cover the wider Kent area, so if you are based in Ashford and Maidstone or anywhere else in Kent, our team of professional accountants will be able to provide your business access to our high quality accountant services, all you need to do is simply get in touch with our team.
Our Plans
All our packages are fully customisable and we offer a fixed price monthly payment schedule - no surprises! This gives you certainty and allows you to spread the cost across the year.
Essential
From
£75
Per month*
Our essential package is suited to all businesses who are looking to ensure compliance with reporting requirements.
Professional
From
£300
Per month*
Take away the burden of managing finances and start focusing more on your business by investing in our professional package
Ultimate
From
£750
Per month*
Completely outsource your accounts whilst still maintaining a close eye on company performance with our ultimate package
* Fees vary depending on the size and need of the client business. Packages can be tailored so please contact us to discuss your requirements.
FREE CASH BOOK TEMPLATE
Keep track of your businesses finances using our FREE cash book template.
Download Now
How can we help you
We recognise that not all businesses are the same and will be at different stages of their development. We offer a wide range of services to small-to-medium-sized businesses.