Accountancy & Bookkeeping Services In Haywards Heath
If you are looking for experienced bookkeepers in the local area then consider our local office which includes certified bookkeepers who are all on hand to help you with bookkeeping requirements.
Why choose TFMC Haywards Heath?
Are you looking for trustworthy bookkeepers and accountants in the Haywards Heath area? Our local office has been helping business in the local area effectively manage their bookkeeping and accounting requirements for many years. The office is run by Helen Preece who is a CIMA qualified accountant with over 15 years experience in accounting and bookkeeping. Under the supervision of Helen, we can provide a high quality of service with communication maintained at all times.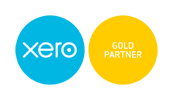 Our Services
We are an experienced team of bookkeepers and accountants in Haywards Heath. Our bookkeeping and accounting services can cover all aspects of your businesses financial management obligations, essentially giving you the opportunity to completely outsource this aspect of your business.
Our Plans
All our packages are fully customisable and we offer a fixed price monthly payment schedule - no surprises! This gives you certainty and allows you to spread the cost across the year.
Essential
From
£75
Per month*
Our essential package is suited to all businesses who are looking to ensure compliance with reporting requirements.
Professional
From
£300
Per month*
Take away the burden of managing finances and start focusing more on your business by investing in our professional package
Ultimate
From
£750
Per month*
Completely outsource your accounts whilst still maintaining a close eye on company performance with our ultimate package
* Fees vary depending on the size and need of the client business. Packages can be tailored so please contact us to discuss your requirements.
BOOKKEEPERS AND ACCOUNTANTS IN HAYWARDS HEATH
BACKGROUND
Helen Preece runs The Financial Management Centre in Haywards Heath. Helen is a CIMA qualified accountant with over 15 years accountancy experience.  Having previously worked in audit, practice and industry she feels she has the varied experience that can be applied to all clients.
Helen understands that for a small business the finance side is not normally the first thing on the business owners 'To Do' list.  This is where The Financial Management Centre can step in to give business owners peace of mind and one less thing to think about.
The client portfolio covers various industries including, manufacturing, PR and marketing, retail, recruitment and hospitality companies.  Helen has successfully migrated clients onto cloud based accounting systems.
This has meant that accounting procedures have been streamlined to enable companies to concentrate on the reason they started their business in the first place.
Areas We Cover
Some of the locations our Haywards Heath office covers includes:
See What Others Are Saying
I can highly recommend Helen Preece of The Financial Management Centre. Before I found Helen, I had zero business and accounts knowledge! Helen assisted me to learn all about Quickbooks and how to file my VAT and many other aspects of book-keeping and our business accounts. She is extremely patient and can explain things in an easy manner and she didn't once make me feel embarrassed for my lack of knowledge during our sessions. I now have a very good understand of how to do the majority of our book-keeping unaided but still book Helen to come in once a quarter to come and ensure I am doing everything right and to help me with any further queries I have. Thank you Helen.
— Sara – Preventafire Ltd.
I established my own business in 2006 and as the business expanded I decided to engage the assistance of Helen. I have not had to worry about the accounting since! I can thoroughly recommend Helen to anyone who requires guidance and assistance in any small business situation - from a start-up to and establishment business. Helen is knowledgeable, organised and highly efficient.
— Ceris Burns – Managing Director, Ceris Burns International
Helen has helped enormously with my in house bookkeeping for Independent Property Inspections both through advice and the practical application of a detailed spreadsheet designed to make reporting more accessible and tax returns a little simpler. Highly recommend to any business type but in particular start-up businesses who need guiding in the right direction.
— Debbie Mann – Director, IPI Property Management Ltd & Manager for The Mumpreneurs Networking Club
What do our customers think about us?
We are proud of our services, find out exactly what our other customers think of our services. Check out our google reviews below don't just take our word for it!
Andy Thorn
"Flexible, reliable , friendly service at a reasonable price, would thoroughly recommend the accounting services."
julian king
"Very friendly service.. :-)"
marc witham
"Fantastic service and lovely people. would highly recommend."