The Financial Management Centre accountants Haywards Heath are experts in accountancy and bookkeeping and we regard all of our accountancy and bookkeeping services as growth opportunities.
Need help with tax returns or VAT returns? Think you are paying too much tax?
We provide a competitive high quality solution to meet all of your financial requirements. We get to know you and your business in order to deliver accurate personalised advice which can have a very positive effect.
Want to arrange a 
FREE no obligation
 meeting at your convenience? Call us on
01444 639 037 
or fill out our 
contact form
.
YOUR LOCAL ACCOUNTANT
Based right here in Haywards Heath, we are a local accountancy firm dedicated to helping people of the area with all there accountancy needs. We understand the issues facing start up business and small business owners. You certainly have enough to deal with, so you can rest easy knowing you have a local personal account at hand.
We are very proud of out work in the local area and help all different size companies out from small sole traders to large organisations.
Office Location
The Financial Management Centre
173 Orchard Road,
Burgess Hill,
West Sussex,
RH15 9PJ
ACCOUNTANTS HAYWARDS HEATH CAN SAVE YOU TIME
Many SME's in Haywards Heath are struggling to keep the business running within the average working week. Small businesses, especially recent start-ups are often severely understaffed, and the owner has got multiple jobs to work. Recent research has pointed out that not only in Haywards Heath – but in the whole country, there are business owners who regularly work more than 60 hours a week.
Imagine taking on board tasks like the bookkeeping and accounting, which could take some serious and valuable time away from you. Having to spend countless of hours balancing the books and interpreting the data would be a waste of time that could be put to better use.
This is where TFMC can help you become a much more efficient and therefore more profitable company. Our Accountants Haywards Heath are qualified to take over various tasks – varying from doing the bookkeeping to providing monthly input on your company's performance financially – all that against a very competitive price. Call our Accountants Haywards Heath today, to see how we can help you.
GET LOCAL HELP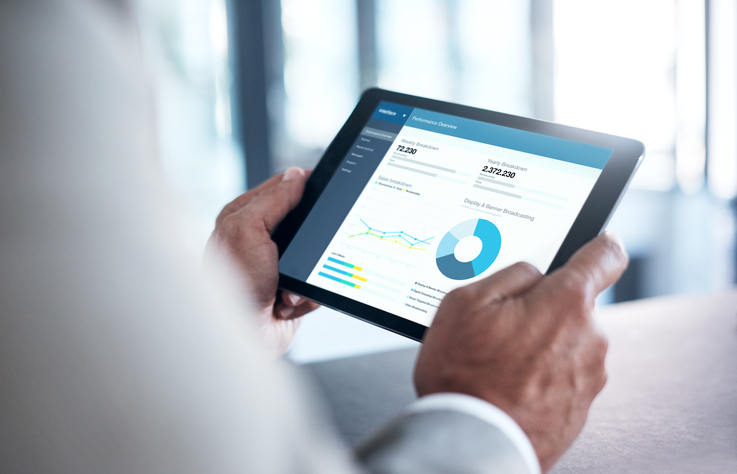 When you started a small business by yourself, were you expecting to be responsible for the bookkeeping and accounting? Not many business owners cite it as a reason why they started on their own, unless you are a bookkeeper or accountant yourself.
To add to that, many business owners simply have never had an interest in accountancy and bookkeeping. Expecting someone with no experience to be able to accurately and quickly report the accounts would not be realistic. Letting one of our Accountants Haywards Heath handle it for you would allow you to not only save time, but money too.
We offer help with tax-returns and year end reports. If you inaccurately report either statements, you could lose out on money – or even worse, get fined by the government. On the other hand, we have accountants that can save you money through accurate and thorough reporting. A few examples of what we can offer you:
Bookkeeping & VAT
Looking for bookkeeping or VAT services in Haywards Heath? The Financial Management Centre specialises in VAT and bookkeeping and provides very competitive rates.
Payroll/CIS
We offer a personal payroll and CIS payroll service to Hayward Heath's business community. Outsourcing payroll is a very productive option.
Tax Return Help
The Financial Management Centre in Haywards Heath provides a full year-end accounts and tax return service for large, medium or small companies.
WE OFFER BESPOKE ACCOUNTANCY PACKAGES
Three types of packages are offered by our accountants Haywards Heath office. This ranges from essential, professional to ultimate packages, with each one offering something a bit different depending on what is required.
The packages are not standard and can be edited based on what your business requires, if you are looking to completely outsource your accounting then we would recommend the ultimate package as it includes everything a business would need to achieve a fully-fledged outsourced accounts department.
If you would like to manage the accounts department in-house but still require support on tasks such as year-end accounts or corporation tax then this would be included in an essential package.
Whatever package you need we can guarantee that our accountants in Haywards Heath will be able to offer their experience and expertise that will greatly assist in your businesses accounting requirements.
WHAT WE OFFER AT ACCOUNTANTS HAYWARDS HEATH
A FREE no-obligation meeting could help us determine how we at The Financial Management Centre can help you and your business. Call us for more information on our Accountancy Services in Haywards Heath, or fill out our enquiry form. An adviser will contact you shortly to arrange an initial FREE no obligation consultation. We look forward to joining your team!
Alternatively, you can call our team on 01444 639 037 for any general enquiries about our services – whether it is helping you with corporation tax or helping make tax digital.
Our experienced team work with businesses from all over West Sussex and have a number of clients from Burgess Hill, so we are prepared to travel to become part of your businesses' success!
Our Plans
All our packages are fully customisable and we offer a fixed price monthly payment schedule - no surprises! This gives you certainty and allows you to spread the cost across the year.
Essential
From
£75
Per month*
Our essential package is suited to all businesses who are looking to ensure compliance with reporting requirements.
Professional
From
£300
Per month*
Take away the burden of managing finances and start focusing more on your business by investing in our professional package
Ultimate
From
£750
Per month*
Completely outsource your accounts whilst still maintaining a close eye on company performance with our ultimate package
* Fees vary depending on the size and need of the client business. Packages can be tailored so please contact us to discuss your requirements.
FREE CASH BOOK TEMPLATE
Keep track of your businesses finances using our FREE cash book template.
Download Cash Book Template
How can we help you
We recognise that not all businesses are the same and will be at different stages of their development. We offer a wide range of services to small-to-medium-sized businesses.
What do our customers think about us?
We are proud of our services, find out exactly what our other customers think of our services. Check out our google reviews below don't just take our word for it!
julian king
"Very friendly service.. :-)"
marc witham
"Fantastic service and lovely people. would highly recommend."
Andy Thorn
"Flexible, reliable , friendly service at a reasonable price, would thoroughly recommend the accounting services."