Accountancy & Bookkeeping Services In Andover
If you are looking for experienced bookkeepers in the local area then consider our local office which includes certified bookkeepers who are all on hand to help you with bookkeeping requirements.
Why choose TFMC Andover?
If you are looking for reliable bookkeepers and accountants with years of experience then consider our Andover office, led by Kass Verjee AICB (cb cert). FCA. Kass has a vast amount of experience in all things bookkeeping and accounting, working with many small to medium sized businesses in the Andover area including manufacturers, offices, retail enterprises, hotels, restaurants plus much more. Under the supervision Kass, our team of qualified accountants and bookkeepers can help local Andover businesses outsource all of their bookkeeping and accounting in line with Government regulations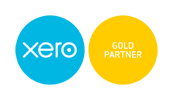 Our Services
We help local Andover businesses outsource their bookkeeping and accounting requirements to our team of experienced accountants. This helps free up much needed time for businesses owners so they can start focusing on the more pressing aspects of the business such as increasing sales.
Our Plans
All our packages are fully customisable and we offer a fixed price monthly payment schedule - no surprises! This gives you certainty and allows you to spread the cost across the year.
Essential
From
£75
Per month*
Our essential package is suited to all businesses who are looking to ensure compliance with reporting requirements.
Professional
From
£300
Per month*
Take away the burden of managing finances and start focusing more on your business by investing in our professional package
Ultimate
From
£750
Per month*
Completely outsource your accounts whilst still maintaining a close eye on company performance with our ultimate package
* Fees vary depending on the size and need of the client business. Packages can be tailored so please contact us to discuss your requirements.
OUR BOOKKEEPER & ACCOUNTANT IN ANDOVER
Kass Verjee AICB (cb cert). FCA runs The Financial Management Centre in Andover. Kass is not only a qualified bookkeeper/accountant but he is also a Fellow of The Institute of Chartered Accountants in England and Wales and has a full practising certificate.
Kass qualified with a very large firm and has many years experience working in accountancy practices which dealt with small and medium sized businesses.
Kass also runs his own businesses and understands the problems that entrepreneurs encounter and therefore can often see the problems from the "clients' side of the desk," Whilst Kass has experience in all fields including manufacturing, professional offices, wholesale and retail trades he has a particular passion for the hospitality sector particular hotels and catering businesses.
The Andover office can truly be your one stop shop for all your financial needs from helping entrepreneurs in accounting, bookkeeping, statutory compliance, mitigating the cost of taxation and raising finance.
Areas We Cover
Some of the locations our Andover office covers includes:
See What Others Are Saying
Having worked with businesses to advise and help using IT - a world i am very comfortable on, the world of accounting, is just one unknown black box to me. I moved across to Kass from an accounting company I used for a number of years, because it was safe. Kass has been a great help in setting up all that I need. One day I had a claim for solicitors telling me that I had to pay an EE phone bill of over 3k. Thing is, I've never used EE so straight away I was on the phone to Kass and he contacted the solicitors several times and sorted it all out. I've not heard back since - thankfully. So for an above and beyond the call of duty, accountant, I highly recommend Kass Verjee. Many thanks Kay Patel
— Kay Patel – Fenvale Ltd.
We have been working with Kass for over 2 years now in relation to our company accounts, finances and payroll and benefited greatly from his broader financial advice on a very wide range of matters. We would have no hesitation in recommending his services, indeed Kass has become a true asset to our business as we have grown rapidly during the time he has worked with us. Not only does Kass offer sound financial advice he actively seeks out ways to help us grow revenue and reduce costs in key functional areas. An excellent example is the 'Xero' accountancy system. As true 'Sage' converts 2 years ago we were most reluctant to move to a new system, however following a few demonstrations we decided to give it a try and very much like Kass it would be hard to contemplate business life without. On a personal level, Kass operates to the highest degree of openness and integrity; attributes which we value highly in our daily business lives and what we do. Once again we would gladly speak to 3rd parties as part of a more detailed reference if required.
— Jason Payne – Gabriels Angels
We have been using the services of Kass Verjee for a number of years. Our business is a barber shop franchise and our paths crossed as Kass was a client at one of our branches. Kass has been instrumental in the success of our business and has helped us not only in financial management but advised us on many other business matters as well. We have grown from a single site business four years ago to a chain of ten with Kass managing all aspects of accounting for all shops within the group. I feel I can pick the phone up at anytime for help and support. Most recently we moved onto our new accounting software Xero. At first I thought it was going to take more of my valuable time to complete tasks, however it has actually helped the business plan more effectively, manage invoices and expenses as well as having some great reporting tools. Kass also spent some time training me on how to use the system which was a massive benefit. I look forward to many more years working together with The Financial Management Centre as our business goes through it's next stage of expansion.
— Colin Perkins – Commercial Director Hair for Men Group
Professional and Integral Accountancy Service It is important to me that I manage my company in the best way possible, with the best outsourced professional services, of whom I can rely on and feel part of my business team. Your advice of late has been invaluable to me. Your guidance on our accountancy and tax matters has been a great help and reassurance. As a small business owner, it is important to me that I have an accountant with knowledge and experience to help me through matters such as tax returns, both personally and for my business and through such matters as maternity allowance. However, please be reassured that the latter I will not need support on again in the future. Thank you for your professionalism. With kind regards
— Debbie Field – Field Training Service
I engaged Kass Verjee 3 years ago to move our company accounts from Sage to Xero. What a difference! The transition was seamless and the ease and flexibility of Xero has given us a much better understanding of where we are as a business. Additionally the service Kass offers and his enthusiasm for our business make me think he's part of it, I only wish I had met him years ago.
— Jason Allocca – Top Topiary