LOCAL ACCOUNTANT ANDOVER
If you're looking for local accountants in Andover who offer a wide range of corporate services, then The Financial Management Centre can help. We're just a short drive away in Farnborough and have worked with a number of entrepreneurs and small and medium sized businesses. Although we've worked with corporate and private clients from many different sectors, such as retail, wholesale and manufacturing, we specialise in hospitality and have worked with many hotels, restaurants and other catering firms.
Most business owners have experienced periods where the day to day running of the business took up so much time – that other important tasks get completely overlooked. For many business owners, the business accounting and bookkeeping often takes a back seat – as there are so many other things to deal with. Luckily, at the Financial Management Centre, we have a team of Accountants who can help you make the most out of your company's situation, by analysing and reporting your financial situations accurately.
An accountant is more than just someone to keep track of your money, the right one can help your business to grow and help you make the most of your finances.
Office Location
Office 4, Pelican House,
83 New Street,
Andover,
Hampshire,
SP10 1DR
tel:01264 541 075
Monday – Friday: 9am-5:30pm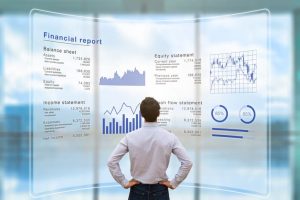 ACCOUNTING FOR SMALL BUSINESSES IN ANDOVER
For many businesses, there will be different challenges at different stages of the venture. For many small businesses owners there is the idea that hiring an accountant is a costly move and can be to the detriment of the business. However, doing the accounting yourself would not only distract you away from other important tasks of your business, but it would also take longer to complete the accounting in comparison with a trained and experienced accountant.
Having our team of accountants Andover take care of your financial tasks can only be beneficial and profitable – especially in the long term. As your company grows in size – so do the accounting needs. We can advise on any financial related manners no matter the size of your company.
ACCOUNTANTS ANDOVER: ACCOUNTING FOR START-UPS
New ventures could benefit from a specialised team of accountants – for example, business plans. A business plan, is just a document – but a document that is the backbone of your companies success. A business plan is written in order to show investors your business will be profitable and well worth the time and investment. Our accountants office in  Andover can help you create the perfect business plan.
To add to that, our accountants can advise you on the best structure for your company. It is important that you choose very carefully which structure you go with as there could be differences in tax exemptions and returns. Why not give us a call today about how we can help you? Our Accountant Kass Verjee has more than 20 years of experience in accounting.  Call us today to arrange a FREE initial consultation. We look forward to joining your team in Andover.
VAT Return 
Looking for  VAT services in Andover? The Financial Management Centre Andover specialises in VAT and rates and provides very competitive rates.
Tax Return Completion
Too busy to complete your tax returns and the deadline is coming up? At TFMC Andover we can help you complete these quickly and accurately
OUR ANDOVER TEAM
Kass Verjee runs our Andover office, as is a fellow at the Institute of Chartered Accountants, as well as being a qualified bookkeeper. As someone who is a business owner and has an entrepreneurial spirit, you can be sure that Kass will take a great deal of interest in your business and its success.
OUR ACCOUNTANCY SERVICES
While you may simply be looking for accountants in Andover, when you come to The Financial Management Centre, you get so much more. Our accountancy service is not just about bookkeeping, but also helping you with compliance, tax advice, and even raising finance to help you achieve your next steps.
Some of the services we offer in our Andover office include:
Year-end accounts – take the stress out of the end of the tax year and let us complete your accounts
Management accounts – we carry out audit work and review your finances to help you make the most of your money
Business plans – if you're considering expanding or taking part in investment business activities, we can help you draw up plans
Payroll – one of the most daunting things about employing people can be handling payroll. We run payroll, including sorting out personal tax and auto-enrolment
Bookkeeping – if you're someone who doesn't naturally enjoy organising records and using numbers, then don't worry, we'll sort out the day to day bookkeeping for your business
Credit control – cash flow is important, so we can help you chase up invoices and ensure that clients pay on time
People often think that accountants simply carry out tasks such as tax returns, but we offer a great deal of business support. If you're looking for chartered accountants in England, then we are an excellent choice for entrepreneurial businesses.
CHOOSING THE RIGHT ACCOUNTANTS IN ANDOVER
There are many things to consider when choosing an accountant in Andover. Firstly, you want to be sure that they're qualified and experienced, and our team certainly tick these boxes. We are registered in England and Wales and take part in activities by the Institute of Chartered Accountants to ensure that we stay up to date with the industry.
You'll also want to work with people who genuinely want to help your business, and because Kass is a business owner himself, he can offer a wide range of investment business advice tailored to the local area. Whether you've just started out or have been established for years, there's always room for improvement and growth when it comes to your finances.
It also helps to work with a firm who can translate financial jargon into plain, easy to understand English for you. We are regulated for a range of accountancy services, so we take care of the complex tasks, and we keep you up to date with your finances in a clear, easy to understand way, with everything explained so you can make the right choices.
TAKING CARE OF YOUR FINANCES
The main advantage of using The Financial Management Centre is that you don't have to worry about your accounts again. You hand them over to us, and you can be sure that they're in safe hands. We are registered to carry on audit work in the UK and Ireland, which can help identify areas of your finances that could be improved, and we can make suggestions accordingly. For example, you might be looking to mitigate the amount of tax you currently pay or be looking to improve cash flow, and we can make suggestions that improve your financial situation.
It's also important that your business is compliant with UK laws, for example, having a VAT number and a registered office. Whether you're a local business, or an international firm looking to work in the UK, we can ensure that your company is able to avoid any legal issues around your finances.
HELPING YOUR BUSINESS GROW
Many businesses would like to expand but are concerned about the financial implications. It may be that you are unsure how to raise the funds you might need, or you may be worried about whether it's feasible to expand in the current economic climate. At The Financial Management Centre, we can help put together business plans, so you can decide your next steps, and these can be useful when you're trying to secure funding.
If you're looking for reliable, experienced accountants in Andover, contact the team at The Financial Management Centre by calling 01270 350 125, e-mailing kass.verjee@tfmcentre.co.uk, or filling in our online contact form to find out more.
Our Plans
All our packages are fully customisable and we offer a fixed price monthly payment schedule - no surprises! This gives you certainty and allows you to spread the cost across the year.
Essential
From
£75
Per month*
Our essential package is suited to all businesses who are looking to ensure compliance with reporting requirements.
Professional
From
£300
Per month*
Take away the burden of managing finances and start focusing more on your business by investing in our professional package
Ultimate
From
£750
Per month*
Completely outsource your accounts whilst still maintaining a close eye on company performance with our ultimate package
* Fees vary depending on the size and need of the client business. Packages can be tailored so please contact us to discuss your requirements.
FREE CASH BOOK TEMPLATE
Keep track of your businesses finances using our FREE cash book template.
Download Now