Accountancy & Bookkeeping Services In Aylesbury
If you are looking for experienced bookkeepers and accountants in the local area then consider our local office which includes certified bookkeepers and accountants who are all on hand to help you with bookkeeping requirements.
Why choose TFMC Aylesbury?
Are you searching for specialist accountants in the Aylesbury area? Here at The Financial Management Centre, we are a leading accountancy firm for many local SMEs, offering a wide range of invaluable accountancy and bookkeeping services. From offering financial forecasts and guidance, to the everyday management of business accounts, there are many reasons why business owners choose TFMC Aylesbury as their accountants. Get in touch today to find out how we can benefit your business, financially.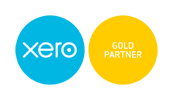 Our Services
We help local businesses offload their bookkeeping and accounting onto our accountants in Aylesbury, so they can spend more time on their core business activities instead.
Our Plans
All our packages are fully customisable and we offer a fixed price monthly payment schedule - no surprises! This gives you certainty and allows you to spread the cost across the year.
Essential
From
£75
Per month*
Our essential package is suited to all businesses who are looking to ensure compliance with reporting requirements.
Professional
From
£300
Per month*
Take away the burden of managing finances and start focusing more on your business by investing in our professional package
Ultimate
From
£750
Per month*
Completely outsource your accounts whilst still maintaining a close eye on company performance with our ultimate package
* Fees vary depending on the size and need of the client business. Packages can be tailored so please contact us to discuss your requirements.
GET TO KNOW TFMC AYLESBURY
Here at TFMC Aylesbury, we are a team of specialist and chartered accountants, who have offered support to local business owners for a large number of consistent years. With vast, successful portfolios, we've offered both standalone and comprehensive accountancy services, at a number of different costs.
Not only this, we follow a personal approach to accountancy and bookkeeping, ensuring that business needs are catered to; being the answer for many business owners as a driving force when asked 'why choose TFMC Aylesbury as your accountants?'
Our specialist accountants have great knowledge of business finances, and have helped turn struggling companies, into profitable ones. This, alongside our investment knowledge has helped turn Aylesbury start-ups, into larger, successful companies.
If you're hoping for a similar approach to accountancy or bookkeeping, get in touch with our TFMC team. Experience a number of our leading accountancy services, taking the financial strain and responsibility away.
WE TAILOR OUR ACCOUNTANCY AND BOOKKEEPING PACKAGES TO SUIT YOUR NEEDS
With the knowledge that every business is different, here at TFMC Aylesbury, we offer three accountancy and bookkeeping plans, along with the opportunity for a customisable approach.
Essential – This plan offers a convenient service, including all of the basic accountancy and bookkeeping activity required for the day to day running's of business. Including year-end accounts, self-assessment returns, corporate tax and Company House filing, this is why many choose TFMC Aylesbury when starting up.
Professional – Our professional plan includes all services within our Essential package, yet offers another level of support, along with VAT returns, ongoing bookkeeping, and payroll support. Our TFMC Aylesbury team have great experience of implementing this plan.
Ultimate – Our Ultimate plan merges all features of our Essential and Professional packages, yet also includes vast business support, direction and software. From a personal finance director and monthly account meetings, to company secretarial services and an outsourced accounts department, this again is a significant reason to choose TFMC Aylesbury as your business accountants.
Whichever plan works best for your business, you'll be sure to experience a valuable accountancy service. Please keep in mind that costs will vary from business to business, depending on your needs.
Reach out to our team here at TFMC Aylesbury to receive the right financial support for your business. We promise to place our client's interests above our own while ensuring the most feasible and effective accountancy services are implemented. At TFMC Aylesbury, we can offer you everything you'd hope for from business-focused accountants to grow and stabilise your financial health.
Why choose TFMC Aylesbury? We are specialists, readily available to serve local SME's and Startups.
Areas We Cover
Some of the locations our Aylesbury office covers includes:
See What Others Are Saying
My experience with Rachael was amazing; she was extremely friendly and very helpful whilst offering me the best advice for my company. I would highly recommend her!
— Laura O'Shea – Director
I like the fact that everything is scheduled so I don't have to chase anything at my end be it payroll, VAT return or anything else. If I need anything specific, I call and it is actioned promptly.
— Chris Braun
My experience with Rachael was amazing; she was extremely friendly and very helpful whilst offering me the best advice for my company. I would highly recommend her!
— Laura O'Shea – Director
What do our customers think about us?
We are proud of our services, find out exactly what our other customers think of our services. Check out our google reviews below don't just take our word for it!