Regardless of the size of your business, employing the support of experienced accountants in Horsham can help you navigate and manage your finances better.
It is a common misconception that only large organisations need to employ the services of an accountant.  However, this is not at all true.
Here at The Finance Management Centre, we work with an abundance of businesses of all shapes and sizes.  We have even aided the development of small businesses, helping them to expand and increase their annual revenue.
Whether you are self-employed or employ a team of over one hundred, you will understand that fulfilling your own accountancy tasks can be time-consuming.  It can also leave little room for you to focus your efforts elsewhere.
Within the business environment, this can hinder potential opportunities and even business growth.  If this resonates with you, why not consider the services bestowed by our chartered accountants in Horsham?
Office Address
3 Kings Court,
Harwood Road,
Horsham,
RH13 5UR
Tel: 01403 342 457
Monday to Friday – 9am to 5:30 pm
Services Provided by Our Accountants in Horsham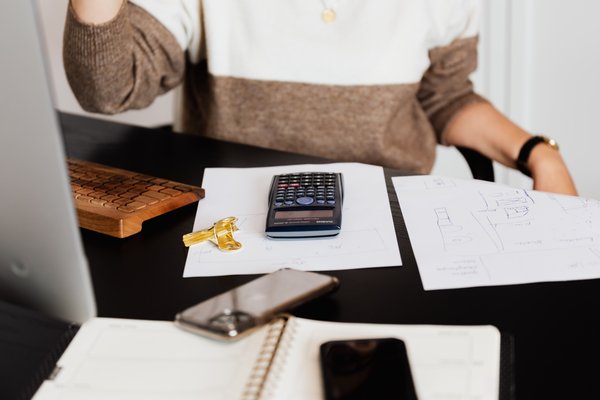 As you determine that offloading your accounts to an experienced and established accountant in Horsham is in your best interest, we understand that you will want to ensure that you can obtain all of the accountancy services that you require in one place.
With this in mind, we have made sure that we offer a wealth of corporate accountancy services.
Our Horsham accountancy services include;
Bookkeeping Services & VAT – From small and medium-sized enterprises to sole traders, regardless of the organisation you own, you will be required to complete bookkeeping tasks and VAT returns by HMRC. From the calculation and submission of VAT returns to preparing VAT inspections, our qualified team of accountants can submit your VAT returns on behalf of your business.
Management Accounts & Reporting – Making suitable financial decisions for your business can be somewhat tricky if your accounts are not updated regularly. However, our team of accountants will ensure that your accounts and reports present accurate figures, enabling you to make better-informed business decisions.
Payroll – As your business grows, it is likely that the number of people you employ will too. As this happens, your payroll records must remain up to date.  In addition to guaranteeing that new employees are added to your payroll, we will also file the necessary reports to HMRC and ensure that your employees are paid on time, all the time.
Business Plans, Budgeting & Projections – Whether you are writing a new business plan in Horsham, or drafting your cash flow projections, we can support you as you prepare to launch your new business venture.
Year-End Accounts & Tax Returns – An essential part of any businesses accounting, completing year-end accounts and tax returns on time is paramount. We know that this can be strenuous for any business owner, which is why we complete your end of tax year accounts for you.
Credit Control – As a small, medium or large business owner, ensuring that clients settle invoices on time can be somewhat gruelling, as can chasing overdue payments. With this in mind, our Credit Control services have been devised to take the pressure off of your shoulders.  Our team will ensure that your invoices are paid as and when they are due.  We will also take action against overdue invoices and ensure they are settled promptly.
Auto Enrolment – Whether you are self-employed or employ a small team, you will need to make the contributions required to your workplace pension scheme regularly. Not only can we take control of enrolment for you, but we will even enrol any new members of staff as and when needed.
Regardless of the service, or services, you decide to employ, our accountants in Horsham will consistently guarantee that you are kept in the loop.
Not only will we provide you with any necessary updates, but we will ensure that all of your questions are answered.
The Benefits of Employing The Services of An Accountants In Horsham, West Sussex
At The Financial Management Centre, we know that deciding whether to outsource your accounting tasks takes a great deal of consideration.
From the services provided to the accountants themselves, various factors will impact your decision.  You may be wary that allowing your accounts to be managed by someone else could create potential business-related issues for you.
You may also be cautious that doing so could impact the day-to-day operation of your business.
Although it is natural to have these worries, we understand just how important the management of your accounts are, which is why our accountants in Horsham will go the extra mile to ensure that you are happy with the services offered to you.
From providing you with a more significant amount of time to take care of pressing business matters to relieving you of some of the stress that comes hand-in-hand with running a business, there are various benefits of employing the services of accountants in Horsham.
These include, but are not limited to;
Outsourcing your accountancy tasks to an accountant ensures that complex finance tasks are taken care of.
Your finances will be easy to understand.
Your bookkeeping will consistently remain up to date.
You will have the opportunity to improve your cashflow.
You can take advantage of our payroll services to ensure that your staff are paid on time, all the time.
You will have additional support in drafting business plans and cash flow projections, should it be needed.
Contact The Financial Management Centre Today
If you find yourself questioning whether seeking the support of a chartered accountant in Horsham is in your best interest, why not give us a call to discuss your needs with us further?
In doing so, we can make suitable suggestions and help you to understand what we can do for you.
Alternatively, if you are ready to hand your accounts over to accountants in Horsham, we welcome you to contact us and get the ball rolling.
We can take control of your accounts as soon as you sign our contract.
For more information, call us today on 0800 470 4820 or email info@tfmcentre.co.uk.
Our Plans
All our packages are fully customisable and we offer a fixed price monthly payment schedule - no surprises! This gives you certainty and allows you to spread the cost across the year.
Essential
From
£75
Per month*
Our essential package is suited to all businesses who are looking to ensure compliance with reporting requirements.
Professional
From
£300
Per month*
Take away the burden of managing finances and start focusing more on your business by investing in our professional package
Ultimate
From
£750
Per month*
Completely outsource your accounts whilst still maintaining a close eye on company performance with our ultimate package
* Fees vary depending on the size and need of the client business. Packages can be tailored so please contact us to discuss your requirements.
How can we help you
We recognise that not all businesses are the same and will be at different stages of their development. We offer a wide range of services to small-to-medium-sized businesses.