Accountants and Bookkeepers in Farnborough & Farnham
If you are looking for experienced bookkeepers in the local area then consider our local office which includes certified bookkeepers who are all on hand to help you with bookkeeping requirements.
Why choose TFMC Farnborough & Farnham?
Are you looking for reliable and experienced bookkeepers and accountants in Farnborough & Farnham? Our local office led by Kass Verjee AICB (cb cert). FCA can provide solutions to all your businesses accounting and bookkeeping requirements. No matter what size your business is our Farnborough & Farnham accountants can provide a high quality of service that helps give you peace of mind. Get in touch with our team today and find out how we can help take away the stress that comes with accounting and bookkeeping.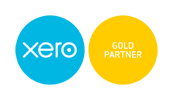 Our Services
We provide bookkeeping and accounting services to local businesses in the Farnborough & Farnham area. We can offer a full range of accounting and bookkeeping services that can help your business outsource all your financial management requirements.
Our Plans
All our packages are fully customisable and we offer a fixed price monthly payment schedule - no surprises! This gives you certainty and allows you to spread the cost across the year.
Essential
From
£75
Per month*
Our essential package is suited to all businesses who are looking to ensure compliance with reporting requirements.
Professional
From
£300
Per month*
Take away the burden of managing finances and start focusing more on your business by investing in our professional package
Ultimate
From
£750
Per month*
Completely outsource your accounts whilst still maintaining a close eye on company performance with our ultimate package
* Fees vary depending on the size and need of the client business. Packages can be tailored so please contact us to discuss your requirements.
BOOKKEEPING AND ACCOUNTING IN FARNBOROUGH & FARNHAM
Kass Verjee AICB (cb cert). FCA runs The Financial Management Centre in Farnham & Farnborough. Kass is not only a qualified bookkeeper but he is also a Fellow of The Institute of Chartered Accountants in England and Wales and has a full practising certificate.
Kass qualified with a very large firm and has many years experience working in accountancy practices which dealt with small and medium sized businesses.
Kass has also run his own businesses and understands the problems that entrepreneurs encounter and therefore can often see the problems from the "clients' side of the desk," Whilst Kass has experience in all fields including manufacturing, professional offices, wholesale and retail trades he  has a particular passion for the hospitality sector particular hotels and catering businesses.
The Farnborough office can truly be your one stop shop for all your financial needs from helping entrepreneurs in bookkeeping, statutory compliance, mitigating the cost of taxation and raising finance.
ACCOUNTANTS FARNBOROUGH: FAQ ABOUT SMALL BUSINESS ACCOUNTING.
Do I need to keep track of everything? 
You can never be too careful in accounting. Maintaining a record of how much you spend and receive is essentially already half of the work. You will need that information in order to gauge your companies health. You will also need receipts in order to file your annual income. This will indeed take up some serious time – but it is correct business practice.
How do I know what is tax deductible, and what is not? 
Good question. But the answer is not as straightforward. As HMRC revises and updates the regulations and legislation, what might have been deductible one day might not be deductible the next month. Having an accountant who is up-to-date with current and future legislations is therefore necessary.
In-house Accounting, or Outsourcing? 
For smaller companies, hiring an accountant can be very expensive. Often, it only takes a part-time job at most in order to correctly and accurately do the bookkeeping, accounting and other administrative tasks for small to medium enterprises. The cheaper alternative is outsourcing.
Areas We Cover
Some of the locations our Farnborough & Farnham office covers includes:
See What Others Are Saying
Kass is a forward thinking, highly competent, professional and a very approachable individual who makes the potentially daunting subject of accounts seem simple for anyone without much accountancy training or experience. He carries himself with an uncommonly warm and friendly demeanour. As well as all the usual accounting and payroll activities his company carries out for us, Kass identifies the issues behind the issues and has been great at "hand-holding" which is essential. I simply do not know what position our business would be at without Kass guiding us and providing such an amazing service for us. I consider Kass a trusted adviser and friend to our business and our lives, who goes out of his way to find new ways to save us time and money which is turn takes a lot of stress away - we are in excellent hands. My advice for anyone else who does not feel that their accounts are being handled by someone who is truly on your side, by your side – is go and have a meeting with Kass to find out what you are missing.
— Louise Le Poidevin – director
Kass is beyond helpful and understanding. I would highly recommend TFMC
— Paws For A Snack
Working with Kass is clear, timely and money saving. Thank you for your help we will not just keep coming back with business but will also refer new business
— Jeev Sahoo – Mindly UK
Kass tells us all each week at BNI that he is an accountant that cares, he considers himself more than just an accountant and having been working with him for close to two years now, I couldn't agree more. Mike and I consider meeting Kass as the most defining moment in the history of our business. Not only does his hands-on approach remove all the stress that accumulates of managing the business accounts, but his drive to help his clients succeed and grow is a gift that puts Kass is in a league of his own when it comes to accountants. His ability to pinpoint areas of improvement within his client's businesses and the genuine love for helping people, creates an unrivalled service to anything I have ever experienced. Kass often apologises to me for sounding like my "Mum and Dad" but his advice in all things finance and business is something we directly correlate with the growth of FLOW. He is the single most important external contributor to our business, and we genuinely consider ourselves lucky to have met him. If you are looking for someone that is more than just an accountant, I really can't recommend Kass enough.
— Daniel Doe, Flow Inc Ltd
This testimonial is to convey my deep hearted thanks for your excellent professional services in preparing all annual financial reports, due monthly returns, payslips, and all other legal requirements in time.
— Syed Shoaib
What do our customers think about us?
We are proud of our services, find out exactly what our other customers think of our services. Check out our google reviews below don't just take our word for it!
Sam Gunner
"Being a start up company and not having a clue about Tax returns, I turned to The Financial Management Centre. Kass could not have made it easier f..."
Richard Woods
"Dear Kass, Working with you over the past five years has been a real pleasure. You have been more than an accountant, you have been a coach, mentor..."
Paula Grover
"Highly recommended. This company is so much more than accountants- they give the best business support, and advice and are human, which is such a b..."