Looking for accountants in Brighton? Choosing the right accountants is a very important business decision. A good one can save you a lot of money each quarter. A top quality one will find many ways to help you financially and help boost your business. Luckily, the Financial Management Centre can offer you a first-class Accountancy service. We provide an accountancy service for many businesses in Brighton and West Sussex. Quality and affordable accountancy is what we do.
We have a wide range of clients, include sole traders, non-profit organisations and limited companies, within various industries ranging from small local businesses to large clients.
We have a wide range of clients, include sole traders, non-profit organisations and limited companies, within various industries ranging from small local businesses to large clients.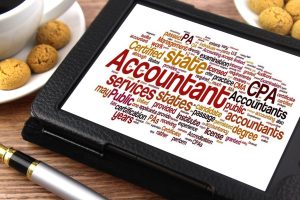 LOOKING FOR ACCOUNTANTS IN BRIGHTON BECAUSE YOU'RE SPENDING TOO MUCH TIME ON THE FINANCIAL SIDE?
Running a business does not come without it's challenges. It can be very difficult to run the day to day tasks, and the financial side on top of it does not make it any easier. Our Accountant in Brighton can help you free up valuable time to spend on your core business activities.
The best thing about running your own business is spending time the way you want to spend it. Let us help you with the bookkeeping and accountancy, while you do the things you set out to do when you opened a business.
There may be a new business plan you want to explore but are struggling with the financial aspect of it? Hiring us as your Accountant in Brighton could be crucial in the preliminary stages of your business's development. We can advise you on the viability of your plans, and how you could achieve your goals and targets as efficiently as possible with maximum profit.
PEACE OF MIND ACCOUNTING BRIGHTON SERVICES
The accountancy services we offer to business based in Brighton and Hove aim to take the stress out of accounting, by helping to implement proven and efficient accounting practices we can help save precious time and money for your business.
With our experience in cloud accounting, we can help keep your accountants updated and available for you to view anywhere on the go. Coupled in with the very best in accounting software you can rest assured that cloud-based accounting is the future of accountancy services. With the recent instruction from the HMRC to make tax digital, now is the perfect time to start making your account digital.
Most businesses choose to hire large accountancy firms which have a large team of people dealing with many accounts at one time, the service we offer at The Financial Management Centre puts the centre of attention on you, the client as we believe in helping small businesses achieve financial stability and this is done by having an accountancy process you can rely on.
Find out now why TFMC Brighton is the perfect choice for small businesses looking for accountancy services that put their interests above all else.
LOOKING FOR ACCOUNTANTS BRIGHTON BECAUSE YOU MAY BE PAYING TOO MUCH TAX?
The Financial Management Centre believes that you should be able to make the most out of the money you have worked hard for. We make sure you only pay the exact amount of tax that you need to. Our Accountants in Brighton can help you with tax liabilities and tax returns including VAT and corporation tax along with day to day bookkeeping services, start tax planning now so you can save money that can be invested in other aspects of your business.
We know our extensive knowledge could help you save more money.
Our team of Accountants in Brighton are readily available to help you, whether you are a small business owner who needs some structural advice, or a business wanting to outsource some of their tasks. A FREE no-obligation meeting could help us determine how we at The Financial Management Centre can help you and your business. Call our team of Accountants Brighton on 0127 335 8156 or fill out our enquiry form. An adviser will contact you shortly to arrange an initial consultation. Alternatively, why not pay us a visit at our office?
Our Address:
15-17 Middle Street,
Brighton,
West Sussex,
BN1 1AL
FAQS TO OUR ACCOUNTANTS BRIGHTON
We have included a list of questions which we are asked on a regular basis regarding our accountancy service – feel free to contact us if we haven't answered any of your queries below.
What Is a Business Plan?
A business plan is a document that can help judge the health, longevity and profitability of a business. A business plan outlines your company's goals, morals and values. The importance of a business plan, is the fact that it is the main document to persuade possible investors or lenders to secure funds for your business. At The Financial Management Centre in Brighton, we can help start-up businesses put together business plans that are accurate, persuasive and attractive.
What Trading Structure is Best for Me?
There is no right or wrong trading structure, just the most viable option based on your situation. Our accountants Brighton have a vast amount of experience when it comes to trading structures and can give you the best possible advice on your current set-up. It is possible to change your trading structure after starting out as a sole trader or partnership.
Is it Still Tax Efficient to Operate as a Limited Company?
A popular myth is the fact that being a sole trader is the most tax efficient way of operating. Limited Companies can be just as efficient, as income taxes can be higher than dividends for owners/directors of a company. Our accountants Brighton can explain to you how to become a more efficient Limited Company and offer advice on tax and VAT returns.
Can I Claim Expenses?
If you work for your self and you are self-employed, you will have various costs associated to the running of your business. You can deduct "allowable expense" costs from your turnover to calculate your profit before tax.
What can I Claim as Travel Expenses?
You have the right to claim expenses associated with the running costs of your business. In the case of travel expenses, you should be able to show that all costs are incurred wholly and exclusively for the benefit of the business. You are also not allowed to claim the costs incurred for travelling to and from work – unless you are travelling to a temporary place of work. Any travel to clients, suppliers and business meetings are allowed. The costs incurred while away travelling must be reasonable – For example, booking a five-star hotel is not reasonable, and therefore will often not be regarded as acceptable.
What can I Claim for Staff Entertainment Purposes?
Claiming deductibles for staff entertainment purposes is acceptable, however, you need to show that these costs were incurred for the benefit of the business. An example is a team building exercise, or a celebratory dinner to boost staff morale. Each employee has an entertaining allowance each year which cannot be exceeded.
What is CIS Payroll?
If you are a contractor in the building industry and work with sub-contractors, you will need to pay your sub-contractors through CIS (Construction Industry Scheme). A CIS payroll scheme only applies to firms who spend a specific amount annually on construction costs.
Do I need to invest in business insurance?
We would recommend that you do invest in business insurance in order to protect your assets as well as your clients. Some clients may even demand that you have business insurance in place before dealing with your company.
What is liability insurance and how does it affect my business?
Liability insurance is cover that is designed to protect businesses against liabilities that come with a claim or lawsuit that is made against them. As a business, you should be covered by liability insurances such as public liability insurance, product liability insurance, employer's liability insurance and professional indemnity insurance.
What's included in a typical accountancy package with TFMC?
We offer three different packages for our accountants Brighton service all of which are completely customisable depending on your requirements. See below examples of the packages and what's included in each.
Basic Package – includes the essentials such as year-end accounts, corporate tax, filling at companies house.
Professional Package – Everything that's included in the basic package plus bookkeeping, VAT returns, payroll, quarterly meetings, telephone support.
Ultimate Package – Everything included in the basic and professional package plus monthly meetings, unlimited telephone support, outsourced accounts department, annual budget, company secretarial services, part-time finance director / financial controller plus much more.
If you would like to find out more information about the different packages offered by our accountants in Brighton give our registered office a call now and start taking control of your companies finances.
CONTACT OUR ACCOUNTANTS IN BRIGHTON TODAY!
If you are considering outsourcing your businesses' accounts to the specialists, then you are making the right choice. Call us today on 0127 3287431 and we'll take it from there.
FREE CASH BOOK TEMPLATE
Keep track of your businesses finances using our FREE cash book template.
Download Cash Book Template
How can we help you
We recognise that not all businesses are the same and will be at different stages of their development. We offer a wide range of services to small-to-medium-sized businesses.
Our Plans
All our packages are fully customisable and we offer a fixed price monthly payment schedule - no surprises! This gives you certainty and allows you to spread the cost across the year.
Our essential package is suited to all businesses who are looking to ensure compliance with reporting requirements.
Take away the burden of managing finances and start focusing more on your business by investing in our professional package
Completely outsource your accounts whilst still maintaining a close eye on company performance with our ultimate package
* Fees vary depending on the size and need of the client business. Packages can be tailored so please contact us to discuss your requirements.