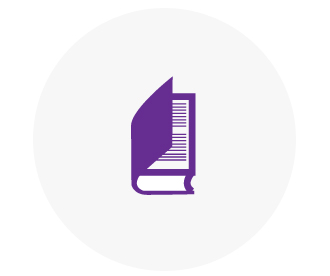 For many business owners the bookkeeping responsibility is about as exciting as going to the dentist or watching paint dry. This is because the bookkeeping function is often seen as an onerous task but one which has to be done and it normally goes to the bottom of the "To Do" list. The Financial Management Centre encourages business owners to focus on what they do best and more importantly enjoy, which is running and growing their business. Certainly in the early days many business owners start out with the good intentions of looking after their own books. They do this as well as every other job required to run a business and this 'multi-disciplinary' approach can affect their own as well as the business' performance. We have seen it many time where the bookkeeping catches up with them and results in a lot of stress and financial implications.
The purpose of this post is to explain the virtues of outsourcing your bookkeeping function to a professional bookkeeping company. with what we believe to be the top 5 benefits of outsourcing your bookkeeping.
1.Save Time and Improve Efficiency
Bookkeeping can be time consuming and for many business owners who do their own, it can eat into their evenings and weekend thus having a knock on effect with family and friends apart from obviously distracting them from the core business activity. Some businesses use unqualified and sometimes inexperienced staff to do all or part of the bookkeeping process. Typically those staff were hired to do a different job and end up absorbing the bookkeeping function. This can make staff unhappy and like the business owner who does his own books the bookkeeping can be pushed to the bottom of the pile and then the work backs up. At some point it become as priority and it means their "main" job gets put to the bottom of the pile and so potentially has a knock on effect throughout the business. Quite often staff used in this manner are not qualified or experienced and so are likely to spend more time doing the job as well. Ultimately, outsourcing frees up yours and your staff's time to concentrate on other tasks which have an immediate impact on your business.
2. Save Money
Many business owners don't allocate a monetary value to their time. Outsourcing your bookkeeping will undoubtedly save you time but we appreciate will incur a cost. However, chances are the value of your time will outweigh the cost and ultimately prove to be one of the best decisions you ever make. By choosing to outsource your bookkeeping to The Financial Management Centre you won't have to worry about employing someone to look after it or allocate it to an existing member of staff. You will only pay for work done so there will be none of the usual employee "down time" and you won't have to be concerned about sickness and holiday pay or for that matter Employer's National Insurance. If you are thinking about this right now you won't have any recruitment costs whether they be advertising or agency costs not to mention the time saved sifting through applications and the interview process! By choosing to appoint The Financial Management Centre to look after your bookkeeping you should see a reduction in your year-end accountancy fees.
3. Benefit from our Expertise
When you choose to outsource your bookkeeping to The Financial Management Centre you are handing this key function within your business over to a team of qualified and experienced financial management professionals who do this type of work all the time. By making this decision you get peace of mind that your books are being maintained accurately and professionally using a system or software which is suitable for you. By using a professional and you not rushing or working late into the night or over the weekend reduces the chances of mistakes being made and the implications they can cause We are experts in our field as you are in yours so let us look after your books whilst you look after your business. We mentioned above about the possibility of seeing your year-end accountancy fees being reduced. This is because we know what we are doing and a lot of the work your accountant does will have already been done for them meaning they don't have to spend as long putting your accounts together.
When you outsource your bookkeeping to The Financial Management Centre you gain access to the other services we provide such as payroll, management accounts and tax return completion.
The management accounting service in particular goes hand in hand with the bookkeeping and can add significant value to the business owner.
4. Scalability and Flexibility
Outsourcing is a scalable solution meaning you only pay for what you need whether you are growing or not. Growth can have a big impact for businesses especially those where the owner or non-accounting staff are concerned with regards the bookkeeping. Paperwork increases as does everything else and the list of jobs and priorities can change. Invariably bookkeeping remains on the bottom of the every growing pile and eventually becomes a problem. By choosing to outsource your bookkeeping you can use us as much or as little as necessary. As you grow and transaction volumes increase you won't have to worry about handling the extra workload that's for us to sort out. Similarly, if things go quiet, perhaps you are a seasonal business, we can take a step backwards and reduce our time but still ensure that your books are maintained properly. We can work at your premises or off-site at our offices using your software, ours, or a cloud based solution.
5. Improved Cash Flow and Finances
Outsourcing your bookkeeping to The Financial Management Centre will ensure that on a timely basis you know who owes you what and what you owe your suppliers. Typically, suppliers have to wait until customers have paid you and so your slow paying customers can affect your relationships with your suppliers by taking advantage the situation. We do offer a credit control service credit control but if you prefer to do your own we can give you accurate and up to date debtors reports from which to work. We do tend to find that clients like us to look after the credit control so that they don't have to worry about affecting their relationship with customers asking them for money. Using a third party distances you from that part of the relationship and correspondence from a financial management professional can improve the rate of collections from customers. Likewise we can give you creditor reports so you know who you owe, how much and when they are due to be paid. We can include payment runs so that all you have to do is approve them, again saving you time to do other things. By putting things to the bottom of the pile payments can be missed or even invoices lost which can lead to stressful times when suppliers put accounts "on stop" or even worse instigate legal proceedings against you Many bookkeeping clients also ask us to provide management reports and give them advice and guidance. This is a natural progression from outsourcing the bookkeeping work and gives our clients regular and timely reports of their business' performance and highlights and areas of particular strength or weakness which can be addressed promptly to have the maximum impact. View our management accounts service.
Conclusion
We hope you have found this post on the benefits of outsourcing your bookkeeping useful and it has given you some food for thought. We love what we do and who we do it with so why not give us a try and experience for yourself the benefits of outsourcing. Click here to learn more about our full range of bookkeeping services or contact your local office.