Many small business owners dread the moment the VAT inspection letter comes through the mailbox. A VAT inspection is not particularly pleasant – but with the right advice, transparency and compliancy, you should be able to come out of the inspection unscathed. Preparing yourself for a VAT inspection is crucial and hiring a professional to advise you with the ins-and outs of VAT should be a priority.  However, you might be left with a lot of questions as you might just got the letter in, and we have listed a few things you need to know about why, what and how.
WHY AM I BEING INVESTIGATED?
Many SME's can go years without even receive a visit, but normally it would be once in 10 years for the average small to medium sized business. HMRC selects businesses at random through an algorithm that takes your previous compliance history, turnover and trading class. Essentially, keeping compliant with HMRC and filing VAT reports on time can already decrease the chances of a VAT inspection. To add to that, if your return is considered to be abnormally large, you might be suspected.
WHAT WILL THE INSPECTOR BE LOOKING FOR?
The inspector will normally question your business and its activities. If the activities mentioned are considered to be liable of a risk, the inspector will then press upon those issues. If you work in construction or property investment related services, it could be considered a VAT risk as the rules are quite different when it comes to Land and Buildings.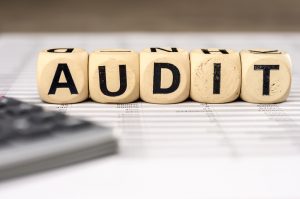 If you offer products that are considered "zero-rated-supplies" – supplies and products that are essentially VAT free for your customers – there should be no issues with the activities you offer. However, there will also be questions asked any retail schemes you offer your potential clientele – and whether or not you incorrectly claimed/charged an amount of VAT. A seemingly minor yet very often touched subject is petrol. If you have a company car, you will certainly be asked whether or not you have paid the VAT for the fuel. It is important to address this if you have not, as it is probably the main cause for a visit.
Ensure that you have a copy of your annual statement with you during the meeting. This is important as the VAT Inspector will request a copy in order to reconciliate the sales and the VAT returns.
But first, it is important you get a professional in order to give you advice tailored to your situation. Call your local The Financial Management Centre today for more information. We can book you in for a free, no obligation meeting with one of our specialists.
How can we help?

Unlimited Accountancy Support
Get access to support whenever you need it with our unlimited accountancy support service.

Dedicated Team Of Client Managers
All our clients have access to experienced client managers that are dedicated to making sure your businesses accounts are managed as efficiently as possible.