Small businesses run on tight budgets and unpaid invoices and slow paying clients can have a devasting effect on your business. Debt collecting and chasing payments are not pleasant, but many business owners can and need to do more to limit the damage caused by unpaid invoices.
There are a number of ways and tips on how to reduce unpaid invoices, and while chasing invoices is not fun or easy, it is, unfortunately, a common and necessary part of running a successful and profitable business of any size. As the owner of a business or director of a company you need to take responsibility for recovering unpaid invoices and it is, in fact, your legal duty to act in the best interests of your company. If you are not doing everything possible to collect payment for work that you have completed or services you have supplied, then you are not fulfilling your duty as a company director.
INVOICING YOUR CLIENTS CORRECTLY
In order to get paid for the work that you do, the goods that you sell or the services that you provide, you need to invoice your clients correctly. To ensure that you get paid on time, you must make time for sending your invoices and do not neglect this important side of your business. Your invoices need to look professional and should include payment terms, these are typically 30 days but could be 60 days. If you want to encourage your clients to pay on time or make early payments, you could offer a discount. Before you extend credit to any client it is important to do a credit check.
WHAT SHOULD YOU DO TO REDUCE UNPAID INVOICES
Unfortunately, no matter how thorough your credit checks, how careful you are or how good you are at making time to send invoices and follow up on payments, you will probably have clients who don't pay on time. The first step to reducing unpaid invoices is to have an effective credit control system in place. No matter how big or small your business is, each and every stage of your company's credit control process and procedure needs to bring you a step closer to getting your money. You need to deal with and eliminate any excuses a client may have for not paying and make sure that they fully understand the implications if they don't pay.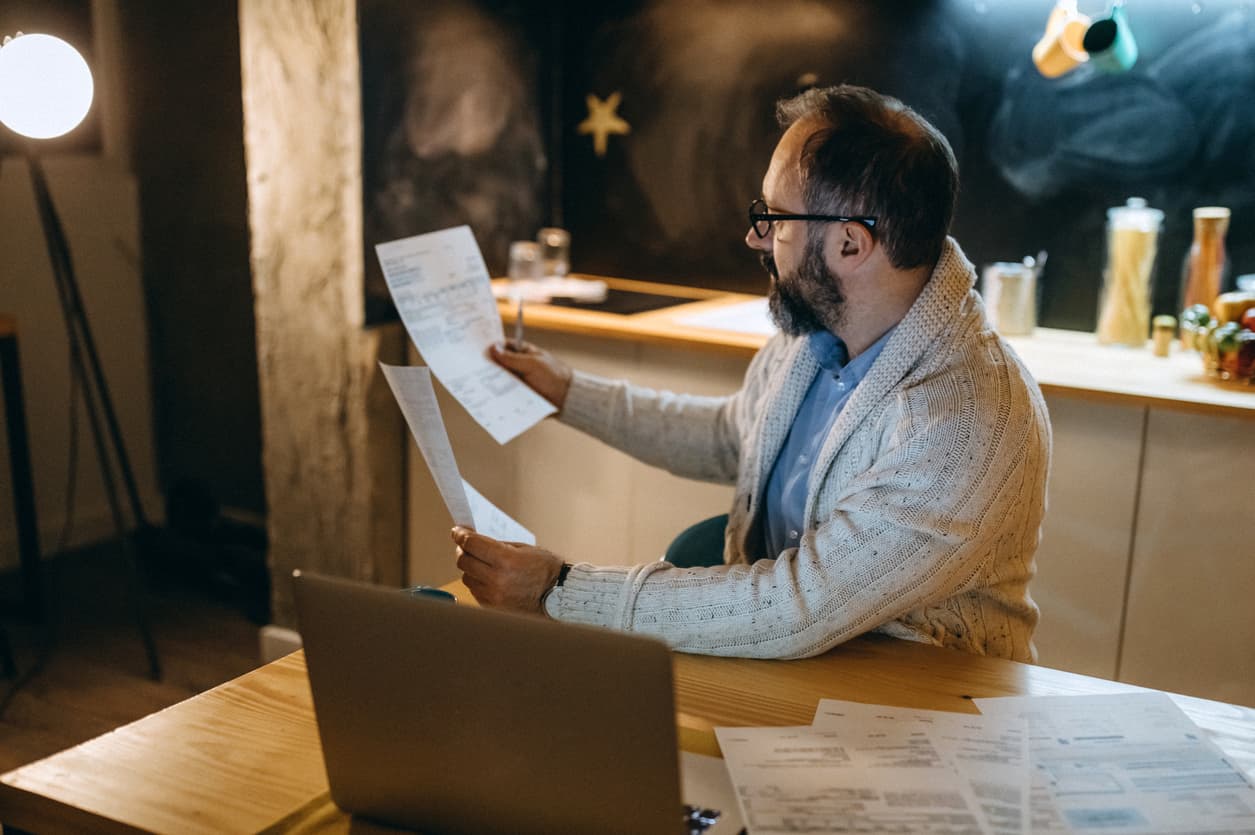 If necessary, you need to increase the severity of your warnings every time you contact them. There really should be no excuse for unpaid invoices if you have supplied the goods or services you were contracted to. If you have upheld your part of the deal, your client needs to do the same, you are not running a charity.
Regardless of what business you are in, credit control needs to be a priority. No matter how much you enjoy your job or having your own business, making money should be one of your main objectives. Claiming that you do not have time to follow up on unpaid invoices is not a good excuse to let people get away with not paying you and putting pressure on your cash flow. You need to make the time to ensure prompt payment for work that you have done, otherwise, you will go out of business.
One of the best tips on how to reduce unpaid invoices is to schedule a time each week for credit control and chasing up bad debtors. If you don't have the time to do it yourself, appoint a debt recovery specialist or collection agency to do the unpleasant work for you.
WHAT LEGAL RECOURSE DO YOU HAVE TO ENSURE YOU GET PAID
If you threaten legal action, you need to be prepared to follow through on your threat or you will never get paid. You have two legal options to recover unpaid invoices.
ISSUE A STATUTORY DEMAND
You can issue a statutory demand if you are owed more than £750 by a company or £5,000 by an individual. In order to issue a statutory demand, the debt needs to be undisputed and then the process is relatively quick and easy. There are no fees and you only need to complete one form. A statutory demand is generally effective because it can be the first step to winding up a company. If your client is running a profitable business, then they won't want this to happen and issuing the statutory demand will force their hand.
TAKE LEGAL ACTION
If your claim is less than the amount required to issue a statutory demand, or the debt is disputed, you will need to take legal action through the courts. When you claim less than £10,000, which is common for unpaid invoices, it will be classed as a small claim by the courts. This is good news for you as small claims are quicker and easier to process than large claims and you can represent yourself and will not need a lawyer. Going to small claims court is not as bad as you imagine. Fortunately, 97 percent of debt disputes never get that far and are settled outside of court. Most companies pay up when threatened with legal action and chances are you will not have to take your claim all the way to the courtroom.
ENFORCEMENT OF UNPAID INVOICES
If you do end up in court and you win your case, but the person still refuses to pay their debts, you will need to start an enforcement action against them. It is important not to give up at this point because you have been through so much to get here and the end is in sight. The most effective way of enforcing a judgment is to seize items of the debtor's property and sell it to get your money. You can't do this yourself and you need to instruct the bailiffs to do it for you.
Claiming unpaid invoices is not easy but these tips on how to reduce unpaid invoices should make it a little less stressful. The Financial Management Centre High Wycombe can give you more detailed information and advice on reducing unpaid invoices. We can provide you with the best financial management solutions for your company, including; bookkeeping services, VAT services, management and accounting reporting, payroll services, business plans, budgeting and projections, year-end accounts and tax services,
Our Plans
All our packages are fully customisable and we offer a fixed price monthly payment schedule - no surprises! This gives you certainty and allows you to spread the cost across the year.
Essential
From
£75
Per month*
Our essential package is suited to all businesses who are looking to ensure compliance with reporting requirements.
Professional
From
£300
Per month*
Take away the burden of managing finances and start focusing more on your business by investing in our professional package
Ultimate
From
£750
Per month*
Completely outsource your accounts whilst still maintaining a close eye on company performance with our ultimate package
* Fees vary depending on the size and need of the client business. Packages can be tailored so please contact us to discuss your requirements.