The Financial Management Centre shares clients VAT story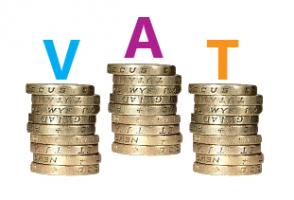 A previous client of TFMC had an accountant already, but felt she needed additional help with her accounts throughout the year.  The company was registered for VAT and when we asked for a copy of the VAT Returns we were presented with the yellow HMRC 'VAT Estimation' forms.  We queried this and were told that our client waits for this yellow form to be received and then pays the amount it states.  She thought this was the correct way to do VAT Returns as was not advised any different.
The outcome of this involved taking her accounts back to the start of trading (12 months or so) and submit the VAT Returns to HMRC as should have been done originally.
This exercise, luckily enough resulted in a refund of overpaid VAT but it could have had a serious opposite effect.
If you would like a quote for bookkeeping services, use the search above to find your local accountant / bookkeeper.
How can we help?

Unlimited Accountancy Support
Get access to support whenever you need it with our unlimited accountancy support service.

Dedicated Team Of Client Managers
All our clients have access to experienced client managers that are dedicated to making sure your businesses accounts are managed as efficiently as possible.