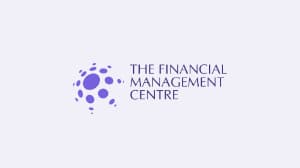 Are you ready for the Local Pound?
Community currencies have rapidly risen to prominence in the years following the financial crisis. When the conventional monetary system foundered, alternative means of exchanging time and goods were created to support local business.
There is a wave of local business support sweeping the nation, favouring small, local run shops and businesses over the multinationals which has proven so popular that a number of neighbourhoods have taken the bold step of launching their own local currency.   So far, Bristol, Brixton, Totnes, Exeter, Kingston, Lewes and now Liverpool are running their own Local Pound with Birmingham and Glasgow being works in progress.
The Local Pound makes money work for a specific local area, town or city by supporting smaller shops and traders who are under threat from the recession and larger chains. It stays in the area and circulates, increasing local trade and community connections. Money spent with independent businesses circulates within the local economy up to three times longer than when it's spent with national chains, research by the New Economics Foundation has shown.
Whilst there is no immediate benefit to the shopper, the Local Pound encourages people to think about where their money is going and commit to spending a proportion of it locally. From an environmental standpoint, the the Local Pound supports local businesses by sourcing more goods and services locally, reducing their carbon footprint.
Across the UK (and Europe) the budgets of local authorities are being cut while the needs of their populations remain the same. In this difficult financial environment, borrowing is rising. According the the Chartered Institute of Public Finance and Accounting, UK Local Authorities have over £70Bn debt, costing hundreds of millions in interest on repayments. Sadly, borrowing on the money market does not invigorate the local economy and faced with this reality, some councils, supported by Community Interest Companies (CICs), are discovering that the use of local currencies offers a viable alternative to more cuts or debt.
In Austria, the Mayor of Langenegg village, Georg Moosbrugger, which issues its own Talente currency cuts to the chase when he says: "Wherever the money rolls, there it has an effect. Local money doesn't roll very far and so it can get to work in my area."
The community council/authority operating the Local Pound can decide which local taxes may be paid in local currency to subsidise the local economy, keeping purchasing power in the region and supporting cultural and educational organisations as well as innovations such as solar energy generation. Social enterprises can also accept local money in payment for local food, arts and crafts and holiday lets.
Back in the UK, most of the work has been done by Bristol and Brixton who, with support from The New Economics Foundation, Tudor Trust, Doen Foundation and Qoin have forged (pun intended) the way ahead for these innovative local currencies and Brixton councila have even gone as far as paying 50 of their employees in the Brixton Pound.  Across the Channel, in Nantes, citizens and local businesses will soon be able to earn the local currency, "SoNantes" and pay for services, local transport tickets, car parking, rates and even after schoool activities.
Some areas, such as Exeter, have fully embraced the Local Pound by producing designs (from local schools and individuals) for each note they produce – they even have a limited edition £E15 note!  In July 2015, "Yurt Lush", a Mongolian-themed restaurant in Bristol became the first business to pay its electricity bill using the Bristol Pound. In so doing, Good Energy became the first energy supplier in the (developed) world to accept a payment in a Local Currency.
One slightly surprising development last year was a fleeting black market in which £B10 (£10 Brixton Pounds) were selling online for £40 (UKP). The hook? The notes featured the late David Bowie and a handful of people saw a chance to make a few £s even though the same notes were for sale on the Brixton Pound website.
Where is this all taking us?  
It's a moot point at the moment: clearly proponents of the numerous Local Pound schemes believe that such schemes have the power to help the regeneration of areas struggling post 2008, but early adopters look promising.  From an accountancy point of view, it's maybe a little more complex, as the schemes are a form of bartering and must be assessed in the same way. We'd be interested to hear from any accountants or bookkeepers in the areas to find out their views on this fascinating fiscal development.