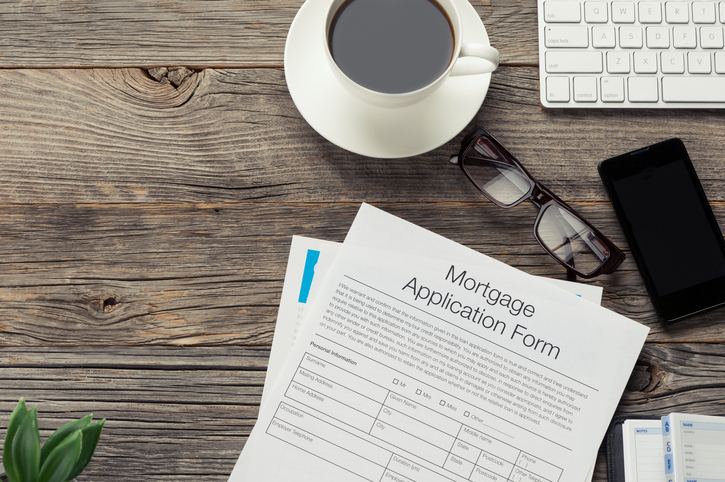 If you're tired of fluctuating rent, having to ask permission to make changes, or simply are running out of space, you may be considering buying your own business premises.
Commercial mortgages help you do just that. When you own your company's HQ yourself, you have a lot more freedom to do what you want with it. You won't need to waste money on rent every month, and it's very likely you'll also make a profit when you come to sell.
But a commercial mortgage can be used for more than just buying a place for your business to call home. You could use it to:
Develop your existing property
Build a new property entirely
Extend your current premises
Buy land
For some of the uses above, you may have thought a business loan was your only option. Many business owners actually opt for commercial mortgages over business loans as they typically carry much lower interest rates.
Business loans are also generally only unsecured up to £25,000 so, if you need more than this, you may have had to put up your home as collateral to access any funding.
Commercial mortgages tend to be for a minimum of £50,000 to £70,000 and are secured by the commercial property itself – so you won't have to risk your personal assets to get the business space you need.
So, how do I qualify for a commercial mortgage?
Here's the thing. Every bank and building society will have their own specific criteria for accepting someone for a commercial mortgage. Some will focus more on your company's credit history, where others might be more interested in the future projections for your business.
In any case, to get a commercial mortgage, it will only strengthen your case if you:
Have a deposit of between 20% and 40% of the value of your property
Are a homeowner
Have owned buy-to-let properties for at least two years
Have cash in the bank in the form of savings
Have evidence of your personal income (salary, self-employment or rent payments)
If you don't have all of the above, don't panic. It is very likely you'll still be accepted for a commercial mortgage but bear in mind that prices may be higher if you don't have this proof.
What information will my bank need?
Every lender you approach will ask to see some kind of commercial information, so it is worth having this prepared beforehand to ensure your application process goes smoothly.
It is important to remember that the main thing any lender will be looking at is how likely it is you'll be able to repay the loan and, should you default on your payments, whether the value of the property is enough to cover the cost of your mortgage.
First of all, they'll want to see your business plan.
Before handing over a large amount of money to your company, mortgage providers will want to see that your business is viable and worthy of their investment.
What kind of business do you offer? What are you doing to make it succeed? If it's a new business, do you have all of the paperwork and licenses ready to go?
The more detailed your business plan, the more confident lenders will feel about offering you a commercial mortgage. Make sure you talk about:
Your business
Your expertise
The products and services you offer
Your customer base
Your pricing
The company's future
Cash Flow should be your next consideration.
As the old adage goes, "turnover is vanity, profit is sanity, but cash flow is reality". Making sure your business' cash flow is healthy is essential to making sure it survives and thrives.
Real cash inside the business pays bills, wages, expenses, and funds growth. It also covers your commercial mortgage repayments, which is a big plus for lenders reviewing your application.
You'll need a thorough cash flow forecast and evidence of this to help mortgage providers understand how much cash you'll have access to at any given time.
Speaking of evidence, credit reports will also be necessary to prove the financial stability of your business. In addition to your credit history, include things such as payslips and the last three years' company accounts.
Lenders don't expect every single applicant to have perfect credit, and providing them with the right mix of accounts, reports and projections could be just what you need to prove your company's ability to make the repayments required.
Include key stakeholder details so your commercial mortgage provider knows exactly who they're lending to, as well as other fees and costs that may be included in your purchase such as stamp duty.
Will I need a deposit for my commercial mortgage?
You can expect to pay anywhere between 20% and 30% for your deposit when applying for a commercial mortgage, but there are a number of factors that can affect your overall cost. This could be:
The type of property you're buying, such as a petrol station, pub, nightclub or office space; and
The amount the lender believes you can reasonably afford to pay
If, after reviewing your credit history and balance sheet, your lender thinks you won't be able to manage larger payments, they may only offer a small loan. That means you'll have to make up the difference by paying more towards your deposit.
Talk to us
If you're considering buying a new property for your business, speak to the Financial Management Centre today. We've helped many of our clients secure the company premises of their dreams, assisting them with everything from your cash flow forecasts to budgeting your mortgage repayments.
Call us today on 0800 470 4820 or email info@tfmcentre.co.uk.