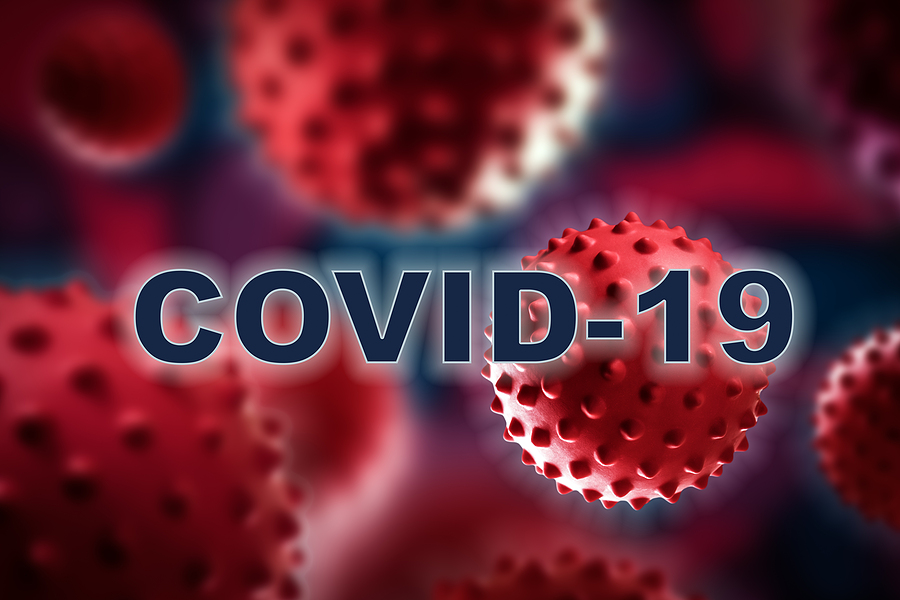 COVID-19 has, in just a short time, managed to change the way that we live our lives in almost every way. Society as a whole has had to learn to embrace the 'new normal', adapting the ways in which we go about our daily tasks in order to be safe and protect others.
Businesses have borne the brunt of the crisis in many ways, as social distancing has forced millions of companies to close their offices and workplaces, and entire workforces have been furloughed, moved to remote working or made redundant. But whilst there have been terrible outcomes from the coronavirus crisis, there have also been lessons learned, that will hold companies in good stead going forward.
Make Liverpool CIC, a Merseyside social enterprise, recently held an online panel talk with business leaders from all over the region, to find out their opinions on how the crisis has changed the ways in which businesses operate.
Paul Corcoran, chief executive of Agent Marketing and vice-chair of the Local Enterprise Partnership and co-chair of the LCR Digital and Creative board, led the panel with questions, asking: "What will [the pandemic] mean for the way that we work? What will it mean for the way that we brainstorm?".
Here are some of the main takeaways for businesses coming out of the global pandemic and relearning how to operate in line with the new normal.
Plan Ahead
While most companies will already have a business plan that offers goals and projections for the future, for the most part these will be designed under the assumption that things will move in a certain direction. The coronavirus pandemic has taught us that we need to be prepared to cope with the unexpected and have a more flexible business plan that offers contingencies for emergencies.
During the panel talk, Ruth Hartnoll, founder of digital marketing agency J&R, spoke about the idea of teams coming together to manage the unprecedented fall out from the crisis.
She said: "One of the things that I've had to tell myself quite a few times is 'don't feel like everyone knows what they're doing'.
"I would say very few of us know what we're doing, and to be kind to yourself."
She pointed out that business leaders needed to remind themselves that the pandemic was totally out of the blue, and not to beat themselves up for not being able to respond perhaps the way they would prefer. She made a note that businesses must take from this the importance of having plans in place not only for the long term, but for the short term as well, saying: "We've got a very short vision of the future at the moment, even though everyone's got really stringent business plans in place."
Katie Peate, strategy director at growth consultancy Form, added that whilst it is understandable that some business owners would struggle to change their plans, as "we're all emotionally invested in these businesses that we're building and we had certain visions", companies must be careful not to "stubbornly stick to a plan if it doesn't work".
Act Quickly With A Plan
One of the major things that businesses could take from how the COVID-19 pandemic unfolded is how the reactions of different countries led to different outcomes for their people.
Countries like Taiwan and New Zealand reacted quickly and strongly to the outbreak, locking down their countries, homes and businesses, mandating mask-wearing and commencing rigorous testing and contact tracing straight away. Whilst having a good leader could have something to do with this, it is also because these countries also had firm contingency plans in place for a disaster, that they were able to rely on when things went wrong.
Businesses should add to their business plan with this in mind, crafting business continuity and crisis plans that could easily be put into place for a range of different situations.
Tech Is Key…
Whilst not suitable for some types of work, many of the companies that were able to successfully continue on without much difficulty had tech systems in place that workers could use from home. Things like Zoom – a meeting app – allowed companies to host face-to-face meetings between teams and ensure that jobs could continue.
Zoom has been downloaded 63 million times in just one week of the crisiswhile social distancing measures came into effect, meaning that many companies caught on quickly to how best to bring the workplace into the home.
Cloud computing became one of the most valuable technologies that businesses could have. Any home with an internet connection was able to enjoy unlimited access to a huge collection of online applications and work-related tools. A cloud delivery model not only provides employees and managers with a way to get work completed from home but can also be used to share information and tools with customers.
…But Strike A Balance
During the online panel, Mr Corcoran talked about how tech has blurred the lines between home and work, saying: "All of a sudden people's houses have transformed from a place where people go to spend time with loved ones into home offices."
Downtime is essential for a happy workforce, and many have found that they struggle to switch off at the end of the work day, thanks to having all of these technologies at their fingertips. Mr Corcoran said that it was essential that managers encourage their teams to know when to stop, "making sure that our teams are switching off their laptops [and] their emails"
Community Is Critical
Whilst technology such as Zoom is important for allowing teams to meet and discuss work, it is also important to allow workers to connect with each other in a social way, in order to maintain a business community. Teams thrive on their interpersonal relationships, and individuals can find it much more rewarding to be able to socialise in some way with their colleagues when they are working remotely.
A good workplace culture helps to retain employees, and boosts the relationships staff have with clients and customers. Social media platforms are helpful for allowing employees to discuss issues and share information, but more direct contact may be in order to ensure a positive culture.
Mr Corcoran said that online communication platforms such as Zoom are important for allowing colleagues to keep working "face to face" in order to "see the whites of people's eyes", instead of just relying on email and phone conversations.
"Having a really strong working culture is absolutely key to making sure that you work openly and honestly," he said.
Next Steps
Even businesses with a robust disaster recovery plan in place have struggled to adapt to the conditions imposed on them during the crisis. After all, which company would have planned for potentially a complete cessation of their income, a halt on their staff being able to carry out their duties, and their supply chain seizing up, all at the same time!
The government has stepped in and mitigated disaster for many, but what does the future hold if Covid19 returns with a vengeance?
It's impossible to insulate your business against all eventualities, but it is possible and dare we say prudent to plan for the worst, and what this means for your companies future, along with the future of its owners and employees.
TFMC are a large and established firm of accountants and can help you analyse and plan your finances – so that you are best prepared to ensure the success of your business in the face of all the uncertainties we know face
Please contact us on 0800 470 4820 or via email at info@tfmcentre.co.uk to find out more.