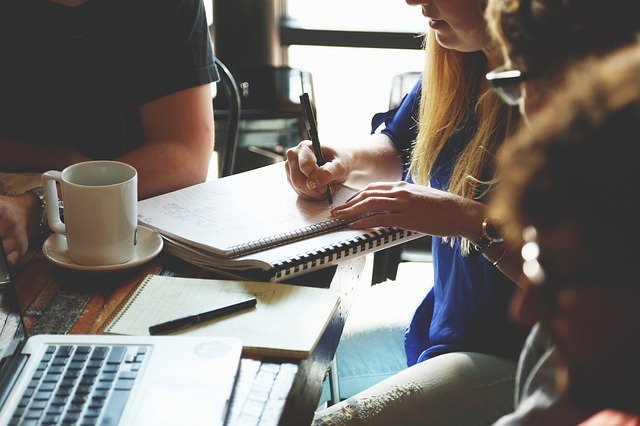 COVID-19 has caused an unprecedented time for the whole world. While great sadness, loss and worry are attached to the ongoing impacts of COVID-19, the business landscape, across the UK has flipped on its head.
Once a thriving economy, we've witnessed industries struggle, we've seen many companies go under, we've seen self-employment dreams shatter, and we've seen job losses increase, now more than ever. In fact, once a tangible, physically driven world of business has now transformed into a virtual, remotely maintained domain.
Through both struggle and change, the government has fortunately stepped up with varying levels of funding to help SMEs, to help freelancers and to help businesses as a whole regroup and attempt to survive the COVID-19 pandemic.
If you're wondering 'what business support grants are available due to COVID-19?', here's a round-up of accessible support, for businesses of all sizes. If you require any form of support with balancing your books or with accessing business support, contact our team at The Financial Management Centre.
A change in the business landscape
Life before COVID-19, before local lockdowns, before the necessity of social distancing allowed for businesses to thrive. Both physical offerings and online services worked together to provide 360 services to customers and clients.
Yet, as soon as the COVID-19 pandemic hit, those offerings have either dwindled, have had to significantly adapt or have had to pause for the time being. The impacts of COVID-19 have in fact changed the landscape for business, which has made it an even more competitive and cutthroat market to exist within.
Sadly, many companies, industries, employers, employees, contractors and freelancers have struggled through this change, with a focus on job losses, on reduced sales, on significantly lower income rates, on financial pressures and on reduced future trading capabilities.
While some have flourished through the negativity of COVID-19, the majority have required support, which thankfully has been maintained to a degree by the government. If you're yet to source support or wonder 'what business support grants are available due to COVID-19?', it's time to consider the viability of your business, down to the pandemic.
If you require business support, now is the time to benefit from highly supportive grants, in place throughout COVID-19 and into the unfamiliar future that's ahead.
What business support grants are available due to COVID-19?
Whether you're a large organisation or are classified as self-employed, below are some of the most prevalent business support grants, currently available due to COVID-19 which you may be eligible for.
For greater details on eligibility and funding possibilities, contacting your local council or searching through government online eligibility tools will be recommended. Alternatively, we are here to provide support throughout the COVID-19 pandemic.
Funding and support for businesses
Coronavirus Job Retention Scheme (CJRS)
If your company has been impacted by COVID-19, where a number of employees must be furloughed, you can receive support through the CJRS grant. Here you can claim up to 80% of your employee's wages, in order to retain your workforce who are enrolled via PAYE. An extension for this grant has been made until 31st March 2021.
Business rates relief
While business rates relief is classified as a holiday, rather than a grant, this is a significant source of business support for those with a tangible property. Support is currently available for retail, leisure and hospitality businesses to cover 2020-2021.
Additional Restrictions Grant (ARG)
Unfortunately, some sectors/companies have fallen through the gaps when considering business support grants. Through the ARG offering, those companies can now be supported through their local council. Commonly, eligibility will focus on the lack of support which has already been provided, which will be decided by local councils.
Local Restrictions Support Grant (LRSG)
Across England, down to Tier 2 and Tier 3 local restrictions, many businesses have been adversely impacted, even if they've had the opportunity to remain open. Down to significantly lower footfall, the LRSG grant is available for each 14-day period in which local restrictions are activated for.
Local councils will promote eligibility criteria for this business support grant, yet each business must have been established prior to tier restrictions.
For many companies, business support grants like the above have provided reassurance and ongoing capabilities to tread water through COVID-19. Grants are taxable, however, are unlike further schemes where sums must be paid back as a loan. For a greater focus on large interruption loan schemes, contact our team at TFMC.
Self-employed funding
Freelancer & Contractor Services Association (FCSA)
Down to the financial struggles of both companies and employers, this has had a direct impact on contracts for many freelancers. Through ongoing campaigns, support has now been made available through FCSA.
Local grants are available, especially for certain industries, with a current focus on cultural and creative sectors. A grant of up to £2,500 is available per individual, depending on eligibility and demand.
Self-Employment Income Support Scheme (SEISS)
Start-ups and SMEs have contributed significantly to our economy over the years. Down to this, business support grants were in demand for those of a self-employed status to help through the decline or pausing impacts of COVID-19.
A 4-phase scheme known as the SEISS has been rolled out to offer a percentage of income from 2018-2019. To be eligible for this grant, active trading within 2018-2019 and 2019-2020 must be evidential, along with a self-declaration of reduced earnings.
By considering the above and further grants/loans available to UK businesses, there's a wealth of business support available throughout COVID-19. However, before applying, it is important to understand eligibility, repayment requirements, taxable declarations, and suitability of business support grants.
If you're still wondering 'what business support grants are available due to COVID-19, which will help my business?' contact our team at TFMC. We can guide you in the right direction to ensure that you can secure business support that you deserve through this unfamiliar period.
Varying levels of funding is available for a variety of different businesses, industries and contractors, provided by the government to surpass the negative impacts of COVID-19. With the ever-changing situation of the pandemic, continuing to look into business support grants and services is recommended.