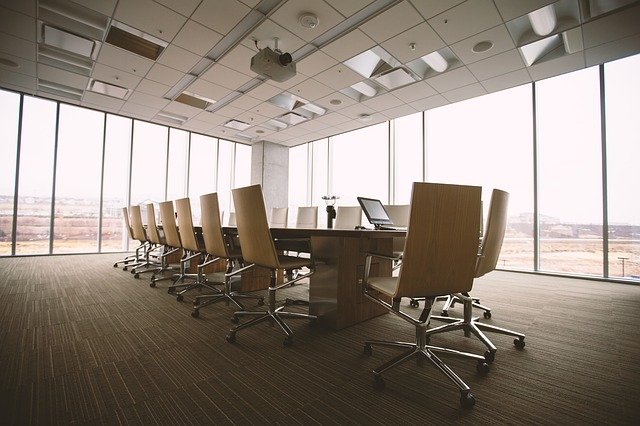 Whilst most people looking to set up a company are aware that they must choose between setting up as a sole trader or limited company, those who have not set up a company before might not know that there are lots of different types of limited company.
Limited companies are the second most popular business structure in the UK, and the type of company that you choose will depend on a variety of factors that influence which is the best structure for you. Factors to consider include the number of shareholders you have, the responsibilities of the shareholders that you have and how involved you expect the public to be in your business.
Here are the types of Limited Company you can choose from:
Private Company Limited By Shares (Ltd.)
For start-ups and sole traders who are already established and looking to make the leap to forming a limited company, a private company limited by shares is the most popular and common approach to take.
In this type of limited company, the liability (to lose money) only applies to the shareholders up to the amount of the money that they initially invested (to acquire shares).All debts are owned by the company itself, and if it cannot pay them, or it becomes insolvent, then the shareholders have no liability to cover any shortfall.
Public Limited Company (PLC)
A public limited company is similar in structure to a private limited company, limited by shares, except in a public limited company the business offers its shares to members of the public. This means that any member of the public can be a shareholder of the company, and there can be any number of people involved in owning the business.
There are more legal obligations to owning a public limited company. A company must have two company directors, two shareholders, a company secretary and at least £50,000 of issued share capital, with at least 25% of this amount being "paid up".
Private Company Limited By Guarantee (LBG)
Private companies limited by guarantee aren't involved in shares at all. This is usually the structure chosen by non-profit organisations such as charities. Instead of shares the company is owned by members of the board, who act as guarantors for the business and are liable for any debts accrued up to the amount that they guaranteed the company.
Limited Liability Partnership (LLP)
A limited liability company and a limited liability partnership work much in the same way. The differences are that a limited liability partnership has partners, instead of shareholders, and the partners are not only liable for their share in the business but are responsible for an equal part of the business.
For example, in a limited liability partnership that has four partners, each partner will be liable for 25% of the entire business, including debts. Partners are far more involved in the business than shareholders tend to be, and this is a great option for those looking to go into business with collaborators rather than financial backers.
Unlimited Companies
This is one of the least popular versions of limited company, but it is still the right fit for some businesses. In an unlimited company you are personally liable for everything in the business, including debts. This is an unpopular option for some, as one of the main reasons people set up a limited company is so that their personal liability is limited.
An unlimited company is still able to have shareholders who share liability, though, and it can be a great boost for those trying to get finance. Creditors and lenders like the fact that businesses are willing to put their own interests at stake, as it proves they are fully intending to do all they can to make the business succeed.
How To Set Up A Limited Company
Choose Which Type Of Limited Company To Set Up
As listed above, you have plenty of options when it comes to deciding on the type of limited company that is best for you and your interests. The two main choices are:
Private Limited Companies (LTDs)
Public Limited Companies (PLCs)
Because PLCs require a minimum share capital of £50,000, as well as a minimum of two shareholders, two directors and a company secretary, most small businesses, start-ups and contractors choose a private limited company to begin with.
Pick Your Business Name
Whilst this might seem like one of the more enjoyable parts about starting up a business, it can be frustrating to find a name that you like and can live with, that isn't already taken by another business. If you have formed a limited company you can use either 'Limited' or 'Ltd' to give you more options, but there is a strong chance that you will have to work quite hard to settle on a name.
Forming A Limited Company
To set up your limited company you need to supply a number of details to Companies House, to identify you as a company director. This process shouldn't take long, but you do need to make sure that you have everything that you need and all of your information is accurate.
Once this is complete, Companies House will have your business set up and ready to go within a couple of hours.
Complete The Incorporation Process
To complete the incorporation process and get your business ready to start trading, you will need to complete the following documents and send them to Companies House. You can do this yourself, or you can work with a company formation agent to make the process easier and ensure you don't make any mistakes.
Memorandum of Association: Limited company name, address, business type
Form 10: Names of directors, addresses and registered limited company address
Form 12: In simple terms this is simply a statement that your limited company complies with the terms and conditions as set out in the Companies Act
Articles of Association: Key documents that outline directors' powers, shareholder rights and so on. It is useful to work with a formations company or agent in order to be sure that you have everything you need before you submit these.
Conclusion
Setting up a limited company is not particularly difficult. You fill in a few forms downloaded from the Companies House website, fill them in and submit them, and within a few weeks you can be up and running.
Choosing the right structure however does require an in-depth appreciation of your business, your people, your plans, as well as UK company law.
Here at TFMC we pride ourselves on getting to know our customers and understanding what it is they wish to accomplish with their business, and can advise on issues such as company formation, in particular with regards to the pros and cons of the approaches we have discussed in this article.
Please contact us on 0800 470 4820 or email info@tfmcentre.co.uk to find out more.