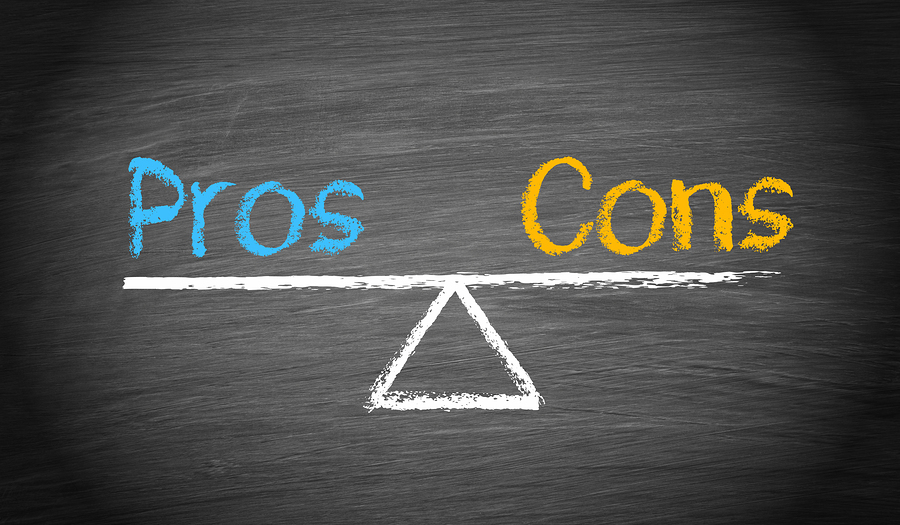 For many, being a contractor offers the freedom and flexibility to focus on the clients that they need to and still enjoy a great work/life balance. But there are difficulties that come with working freelance as well including managing your finances and ensuring that you are compliant with tax and invoicing procedures.
Whilst you are still a fairly small operation this should be easier to manage but, as your business grows, so too will your financial and administrative obligations. At this point, you will need to start thinking about the next step – do you choose a limited company structure or do you start working with an umbrella company.
So, which option is better for you?
What is an umbrella company?
A PAYE umbrella company works as a sort of 'middle-man' between contractors and employers. The umbrella company is the contractor's employer – the umbrella company issues the invoice which the client then pays. Out of the money received, the umbrella then pays the contractor's wage out of it after taking out their own fee and any other necessary deductions.
Whilst this may seem like giving up a lot of the freedom as you became a contractor to obtain this in the first place, an umbrella company actually takes a lot of the stress out of dealing with the financial side of contracting.
They deal with timesheets and payroll services and they ensure that your tax is paid. You may even be able to claim business expenses from an umbrella company if your contract with your client is not caught under 'Supervision, Direction and Control' (SDC) rules.
How does an umbrella company work?
The umbrella company signs a contract with the end client
You sign a contract with the umbrella company
You complete a timesheet at regular intervals after a pre-agreed amount of working time (usually a week) and have it signed by your client
You submit your timesheet to the umbrella company
The umbrella company invoices the end client
The umbrella company receives payment from the client and prepares your payroll
Your umbrella company pays you a salary, taking out deductions for taxes, the umbrella company's fee and any pension contributions
What Are the Advantages of an Umbrella Company?
As mentioned earlier, working for an umbrella company could feel like you're giving back some of the control that you previously had over your work. Another way of looking at it is that it actually gives you a lot more freedom to relax and concentrate on your client.
Some of the advantages of joining an umbrella include:
No commitment
You don't have to sign any long contracts with an umbrella company (which you could then struggle to get back out of). With a limited company, you commit yourself to carry on working and trying to make the business a success even if you find that you are struggling down the line. With an umbrella company, you can always change your mind and go back to regular employment at the end of a contract.
Less administration
If your business is taking off, you will have more work to do and, in turn, more administration. This can be a hard thing to reconcile when you are trying to do your best work for your clients. Not only will an umbrella company deal with things like tax but they also have people dedicated to chasing up your payments, ensuring compliance with the law on a variety of employment matters and so on.
Keep employee benefits
One of the things that is a disadvantage of working as a contractor is that you no longer receive employee benefits like sickness and holiday pay. Some (although not all) umbrella companies provide sickness and holiday pay, maternity pay, and professional liability insurance, making your work life that more comfortable.
What are the disadvantages?
There are, obviously, also drawbacks to working for an umbrella company which you should be aware of before you decide. These include:
Fees
If you are looking to take home as much of your pay as you can, working under an umbrella company is not the best solution. Although the majority of companies only ask for small fees, this can still add up over time and, for contractors with low salaries, this isn't conducive to financial security.
Less Independence
One of the reasons that people start working freelance in the first place is so that they can feel independent and that they have full control of their businesses and finances. With an umbrella company, you are reliant on the company to pay your wage and to make decisions regarding your tax and pay for you.
Fewer Tax Breaks
Limited company directors qualify for a number of tax breaks that those working under an umbrella company do not. However, many people feel that the freedom offered by not having to worry about administration is worth losing the tax breaks.
How Do I Know If an Umbrella Company Is the Best Option for Me?
Before you make the decision to opt for a limited company or an umbrella company, it is important that you consider your own business and how you prefer to work.
Different options will be the better solution for different people so there is no hard and fast answer as to whether or not an umbrella company is right for you.
You should consider the following when making your decision:
How important is having full control of your company to you?
What is your IR35 status? If most of your contracts fall outside of IR35 then forming a limited company is actually a better deal for you taxwise.
How do you feel about administration? Filing tax returns, dealing with accountants, and chasing payments can take up a lot of time. If you don't have enough time as well as doing your work to the best of your ability, then an umbrella company may be best.
How long are your contracts? Longer term contracts are best for limited companies, whilst lots of short ones lend themselves better to umbrella company working.
TFMC can help to see if this is an option for you and your businesses please contact us on 08004704820 or email info@tfmcentre.co.uk to learn more and discuss further.