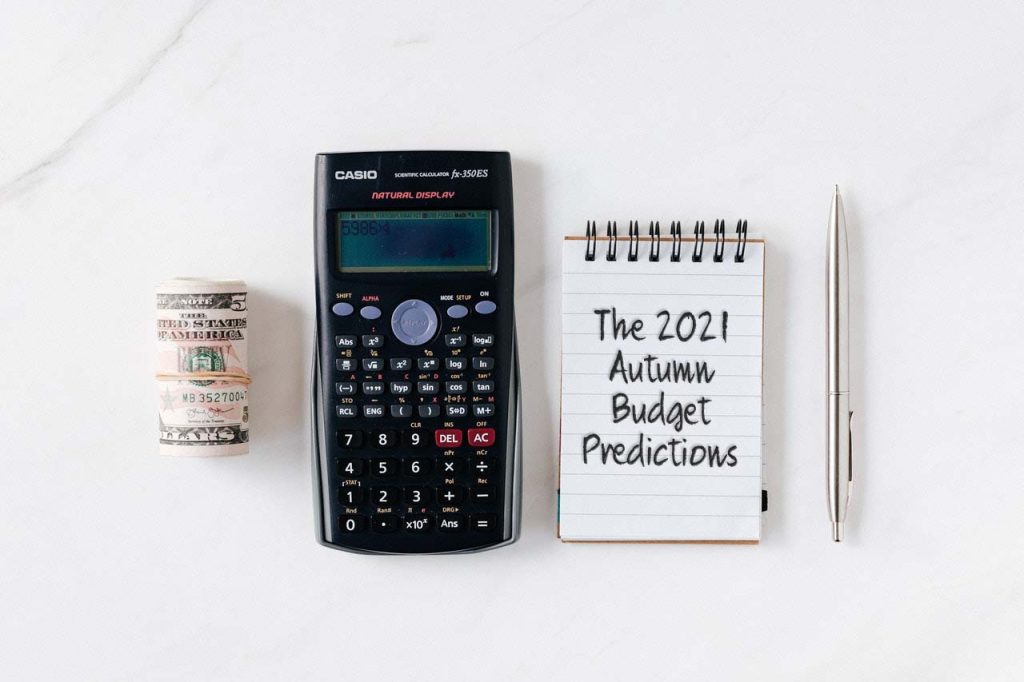 Earlier this month, we announced some of the first predictions regarding the upcoming Autumn budget. We are now just days away from the official release, and more predictions have been revealed from many sources.
The Autumn budget will reinforce Boris Johnson's plans to 'Level Up' with predictions of money being directed towards transport, childcare and the NHS. Additionally, the minimum wage is said to rise from £8.91 to £9.50.  But these positive shifts are quickly overshadowed by inflation and tax increases.
The cap on energy bills has already risen by £139 from October this year and is set to increase yet again in April 2022. This change comes just as furlough, and the evictions ban has ended. Plus, an additional £20 a week has been cut from Universal Credit.
Inflation
In March 2021, inflation was predicted to be 1.5% for 2021; it is currently 3% and could rise even further. Again creates a considerable strain on families and small businesses, as inflation affects the weekly food shop and could develop into a spike in mortgage costs if the Bank of England does as predicted and raises the base rate later this year.
Motoring
Particularly in the last month, access to fuel and fuel prices have been widely up for debate. Especially as the latest reports show, petrol prices are rising to the all-time high of 142p per litre set by April 2012.
Petrol Retailer Association boss Brian Madderson has said he is 'almost certain' motorists in the UK will be paying record prices by the end of the month. Although the Chancellor, Rishi Sunak, is under immense pressure to avoid raising fuel duties.
Student Loans
The threshold at which people will begin paying back their student loans is set to be lowered. Currently, students who enrolled in University after 2012 pay 9% of everything they earn over £27,295. But this is set to be reduced to a threshold of £23,000, according to some reports. Meaning low earners will have to pay thousands of pounds more than initially anticipated.
Business Rates
During the Covid-19 pandemic and subsequent lockdowns, many businesses, particularly small businesses, saw a drop in profits and sales. And with the high-street slowly crumbling to online shopping, business rates are incredibly high.
Following this, Phil Vernon, head of business rates at PwC, has said, 'The Government's response to the review of business rates is due this Autumn, so we should expect to see some meaningful announcements on business rates at the Budget.'
He added, 'Many retailers have received support from the Government with extended relief during the pandemic, and they will be looking to the Government to provide meaningful reform and further support as the relief comes to an end next year.'
How Do I Prepare For The Budget Announcement?
There is no accurate way to anticipate or plan for these changes until they are officially announced. Still, The Financial Management Centre team will be here with updates and support for you and your small business. So, contact us today and we can help with all your Autumn Budget related issues.