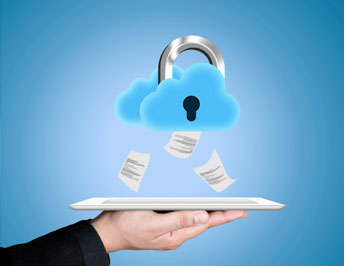 The Financial Management Centre's very own FREE secure document exchange portal, TFMC Fileshare, is a safe, simple and secure collaborative tool, which allows us and our clients to share data and documents with each other. It provides a robust and flexible platform to share documents and also allows clients to electronically approve documents such as accounts and tax returns.
It's available online via the 'my account' section on our website or on mobile devices via the TFMC app under the 'secure doc exchange' icon.
Sharing sensitive and confidential information and documents is an essential part of your relationship with your accountant and bookkeeper and this new 'Cloud' based facility provides a safe and secure way to do so.
Key Features and Benefits
Quick and Easy to use – There is no software to install, run or maintain. We create an account for you and once you receive your welcome email and create a password it is ready to use straight away
Fast – No need to wait for the post, which can be slow and sometimes never arrives!
Safe and Secure – Whereas email is insecure, TFMC Fileshare offers the same level of authentication and encryption you have come to expect from online banking. Unlike other platforms such as Dropbox and Skydrive, this has been designed specifically for the UK and complies fully with UK data protection rules. There is no chance of sensitive documents such as your bank statements going missing in the post
Free – There is no cost to use the system, plus it cuts down on other costs such as printing and postage
Convenient – Provided there is an internet connection you can deal with sometime time critical things literally 'on the go'
Collaborative – You are automatically notified by email of something requiring your attention and likewise so are we, which in turn helps speed things up
To get started just contact your TFMC contact and ask them to set you up.