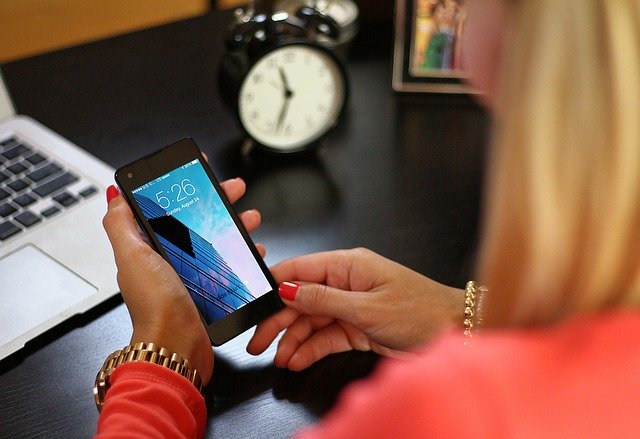 Whilst the end date of the Government's Coronavirus Job Retention Scheme (CJRS) is subject to change, and may still be extended beyond October, there is no clear guidance on how it may continue and in what form, meaning that businesses must start to think about planning for the end of furlough.
Donna Morcom, a leading employment lawyer from Sekoya Limited, speaking to Business Live, said: "This is a very worrying time for employers and employees alike," pointing out that many businesses may not be ready to get staff back to full time hours, or return to their pre-crisis structure.
In this case, employers may be able to bring staff back on reduced hours, whilst still being able to pay a full time wage for the time that the employee does not work, claiming this back through the CJRS. However, Morcom says that there are risks inherent in doing this, saying: "Employers will need to look at how they treat staff who are being brought back, and consider the feelings of those who have worked throughout the pandemic lockdown while colleagues have been on furlough".
What should employers do next?
Whatever your situation, and whether you are ready to bring employees back full time or not, there are still certain steps that every employer should consider taking, in order to begin the long journey back to 'normal'. Some of the steps you can take include:
Work closely with your financial team to work out just what effect the end of the CJRS is going to have on your business, employees and profits.
If you realise that the end of the government support will mean that you are unable to sustain your existing workforce long term, you will need to start deciding what other options are available to you, and start plotting out a rough time scale that these measures would need to be put into place.
Work with managers, team leaders and any other employee representatives to try to come to an agreement on the options available, in order to ensure that all members of the team feel represented and have been considered fully in the next steps.
If you think that you are going to have to make redundancies, let your team know this sooner rather than later, and in a level of detail that ensures that the people most likely to be affected are able to start putting their own plans into place. If, for example, you are going to have to lose one location from your business, let this team know immediately, and with a time scale that they can work to.
Can employers extend furlough leave?
If you believe that it is not yet time for your workplace to reopen, or that you cannot do so safely, you may wish to keep your staff on furlough until the timing is better. There is nothing stopping employers from extending furlough leave once the CJRS has ended, although they must get written consent from each employee before they do so.
It is then down to you to decide how you wish to proceed with extending furlough leave. If you can afford to and wish to do so, you may just leave the furlough on the same terms. However, many employers will not be able to afford to pay their entire workforce 80% of their normal pay without government assistance, and this will require making changes.
What other options are there?
There are three main options for employers who are unable to keep their employees on furlough at full contractual pay when the CJRS has ended:
Bring employees back to work on reduced hours, and adjust their pay to reflect these hours
Bring employees back to work full time, but on reduced pay
Offer unpaid or part-paid leave
These options will appeal to different employees and in different situations. The first might be acceptable if you feel that business will return to normal quickly, meaning that employees will not have to cope with reduced pay for very long. The second is suitable for those in the same situation, but where you do not believe that there will be enough money at first for employees to receive full pay.
For employees who cannot return to work immediately, those who are caring for others or who have children not yet at school, the third option may work.
Speak to your team about reducing their wages even further, temporarily, as a way to avoid redundancies. For those who cannot accept the third option, employers could think about rotating the staff that are on furlough, so that the workplace can reopen with a reduced workforce, avoiding redundancies and retaining employees for when they are able to open as normal again.
How can you instil confidence in employees at the end of furlough?
Ms Morcom, discussing how workers might feel at the end of furlough, pointed out that it is not only furloughed employees that employers need to consider when navigating a smooth transition back to work. She said: "For those in an organisation that were never furloughed, we could have a disgruntled workforce,"
"Some are at home doing nothing for 80% of their pay, others are trying to prop up the business on 20% more – and doing significantly more work in order to cover those on furlough."
"They are doing twice the amount of work for less pay, so it's about looking after those employees, looking after their mental health, and rewarding them. Maybe employers could offer shares in the business, so they can profit from the hard work they are putting in now.
"To not do so, may leave employers with people being unmotivated and going off sick and sickness procedures are expensive and difficult to run.
"So you need to look after those people still in the workforce and make sure they take some holiday in this period too, even if only short, so they don't get burnout."
Conclusion
Whatever the state of your workforce at the end of furlough, it is crucial that you work sensitively with your employees and their representatives so that everyone feels that they have a sustainable and agreeable route back into the workplace. Even if you are going to have to consider redundancies, the image of your business depends on how you handle the next phase.
If you need friendly advice on how your business handles the end of the furlough scheme, then please call the team at TFMC on 0800 470 4820. We can help you forecast how different options for taking staff of furlough will affect your bottom line so you can ensure you take the best course of action for your company.