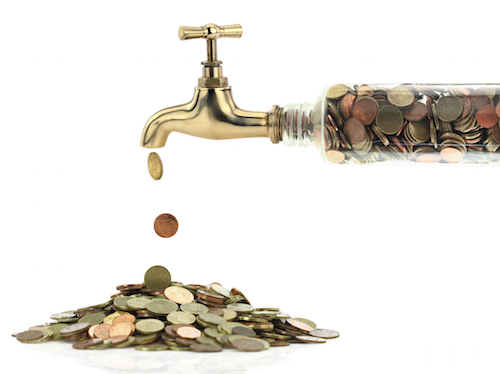 Sadly, many business owners literally pay for poor cash flow management. Seeing Bad Debts on your Profit and Loss Account is one of the worst things for a client to have to see. Effectively they have given some goods or provided a service for nothing and sometimes even at a further cost.
Managing your cash flow is a balancing act to ensure your business can function properly. Too much stock or work in progress as well as high levels of debtors will make the process difficult. The Financial Management Centre advises its clients to monitor stock levels regularly to ensure cash is not tied up and to likewise monitor work in progress and invoice regularly.
Getting your customers to pay what they owe and on time is key to good cash flow management. There are a number of steps you can take to try and minimise the chances of this part of your business going wrong before you start trading with new customers as well as once trading begins:
Consider checking potential new customers' credit rating if you will be offering them credit
Agree terms and conditions before trading begins and ensure both parties sign supporting documentation
Raise invoices promptly and ideally as soon as your goods have been delivered or you have finished providing your service
Keep in regular contact with your customers. Call or send them a statement prior to the due date to remind them payment is due
If an invoice or payment becomes overdue act quickly. As soon as this happens contact the customer preferably on the telephone and find out why they haven't paid. At this stage you also need to give some thought as to whether you should suspend trading until the situation is resolved
If you agree to revised payment terms confirm them in writing and maintain regular contact with the customer
If the revised payment plan is not adhered to or you cannot get a payment / response from your customer if you haven't already done so you should suspend the account. You now have to consider possible legal action and the consequences of doing so both commercially and financially and whether to instruct a solicitor or debt collector to act on your behalf
All of the above apply to you as a customer of your suppliers. Poor trading with your suppliers can have a negative impact on your credit rating and could prevent you from getting credit in the future. The Financial Management Centre recommends:
You agree terms before you start trading in the knowledge you will be able to meet them
If you are unable to make a payment contact your supplier as soon as possible. Provided you have previously been a good customer, being up front and honest will be appreciated and more likely allow you to negotiate a short term extension to the payment terms
The Financial Management Centre offers a complete credit control service to help our clients with their cash flow management. Contact us or your local office for more information or to discuss how we can help.
We also have partners who offer factoring and invoice discounting which can help improve your cash flow. These services are not suitable or available to every business. To find out more visit our partners page or contact us direct for an introduction.