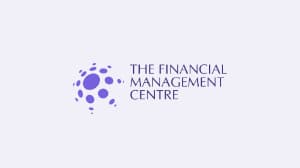 At The Financial Management Centre we are constantly looking for ways we can improve the service we offer our customers and we are proud to announce the launch of our brand new finance & tax App.  It's completely free of charge to download and it's available for iPhone, iPads and Android phones and devices.
So the next time you need to look up a tax rate or work out a VAT calculation, our new App can help.  It provides you with up to date, important accountancy data at your fingertips.  PLUS:
Photo Receipt Management, Email and Store
Never lose a receipt again! Managing your receipts can be a tough task.  Trying to keep track of all those important business expenses and receipts can be a nightmare: pockets overflow, wallets become crammed with them and inevitably, many are lost.   If you are claiming back expenses and/or the VAT then this can be a significant cost and frustration.
Over the years, we have seen it all.  From envelopes and shoeboxes overflowing with receipts to carrier bags and plastic wallets.
There is a much easier way and it's free!
As a modern, forward thinking firm we are always looking for new and improved ways of doing things.  So when developing our Apple and Android-approved App, one of the important features was Receipt Management – A super easy way that all businesses (both clients and non-clients) could store and manage their receipts.  And here it is, the TFMC Receipt Manager.
Using the latest App, you can track receipts and expenses literally at the touch of a button. With minimal effort you can take a picture of any receipt and save it to your App. Any additional information can be added later and receipts stored by amount, category, and date.
It can help you track all your expenses with ease and enable us to interact electronically with you.
Simply search for TFMC in the relevant store and download the App free.
GPS Mileage Tracking and Management tool
Do you claim for business mileage – and spend hours 'Googling' the places you've visited to work out the miles you've covered?
We've made it easy! Using the built-in GPS in your device, it will automatically help you to track mileage helping you to record every single trip at the touch of a button. Just set the Mileage Tracker 'Start Trip' and thanks to the wonders of GPS tracking, your precise journey and the exact mileage covered will be recorded for you. When you get to your destination, click 'End Trip' and all the details will be saved.
You can view a list of all the trips you have made, including dates, times and miles covered and you can even email the details to your accountant, head office, payroll section – whoever needs the information.
Keeping in touch via 'push notifications'
At TFMC we are committed to finding ways to communicate and interact with clients in the most efficient possible way.  The new App enables us to send push notifications to all App users.  We will be using this feature to share with you important news, deadline reminders and financial updates.
Download the TFMC App!
It's available for iPhone, iPad and Android devices and it's available free of charge today.