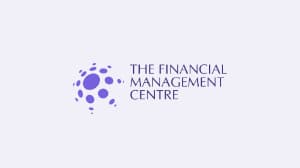 LONDON (Management Today) Sky-high tuition fees and rising energy prices have caused the Consumer Price Index to surge, according to the ONS, making the cost of living a whole lot costlier.
Inflation spikes 2.7% in October
UK Inflation has risen from a low of 2.2% in September to a five-month high of 2.7% in October. This far outstrips analysts' predictions for a more measured 2.3% increase. Prices are up 0.6%, reckons the ONS, pushed up by university tuition fees (up 19.1%), transport and food prices (fresh food is particularly pricey at present), and those recent energy price hikes. And inflation is set to rise yet further in the coming months, pushing up the cost of living and acting as a drag on economic growth.
This inflationary blip puts paid – yet again – to the Bank of England's 2% inflation target for the end of 2013. The BoE will also need to revise down growth projections – consumer spending tends to take a hit when inflation soars. And, with domestic demand muted and exports hampered by the downturn, it's likely that the Monetary Policy Committee will start thinking about another bout of quantitative easing too. All will be revealed in the Bank's quarterly inflation report, released tomorrow.
While the rise in CPI isn't great news for the economy, it could be much worse. Headline inflation is not the same as core inflation, which strips out volatile food and energy prices, and core inflation looks broadly steady. The ONS' producer price data also shows just a 0.1% increase in the prices charged at factory gates in October. High unemployment is stopping wages from rising and the downturn has limited companies' pricing power. On the down side, this means that the value of real wages is actually slipping, reducing the standard of living in the UK. Over on the Retail Price Index (which includes mortgage costs), however, the rise is more pronounced. RPI hit 3.2% in October up from 2.7%.
For further infromation, please click here