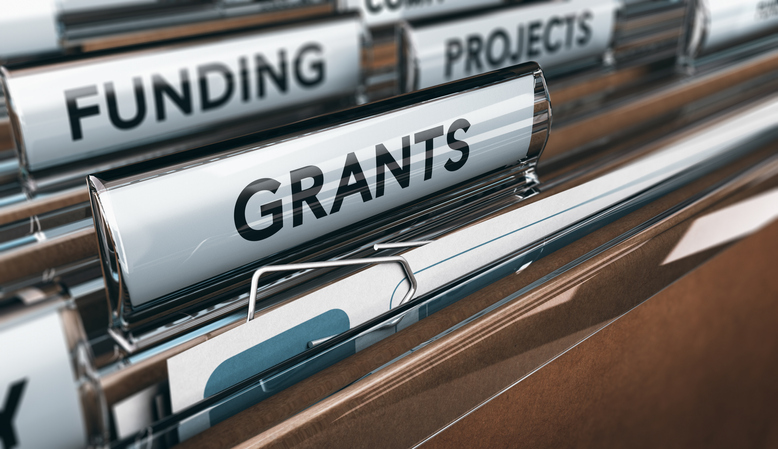 Get up to £100,000 funding for your business from the Government
Is your young business doing particularly well? Or have you not even started trading yet? Did you know that you can get up to £100,000 funding for your business from the government?
With our help, a credible business plan, a believable cash flow forecast, a confident yet understated profit-and-loss forecast, and some proof that people want what you sell in big enough numbers, then £100,000 can be yours.
But how? And from whom?
Start-up funding – The Start Up Loans Company (TSULC)
Set up by the British Business Bank (BBB), TSULC provides personal loans to business people for sums up to £25,000 to use to either establish or grow a company. There's a fixed interest rate of 6% (much cheaper than many high street banks and independent business lenders), there are no set-up charges, and you can repay the loan early without penalty.
TSULC was set up because, for a long time after the financial crisis of 2008, high street banks became very nervous about lending money to companies. Not all debt is bad debt of course – in the case of a company, taking on short-term debt can provide the capital to grow turnover and profitability faster than waiting to build up retained profits for investment over months and years.
Start-up funding – the application process
TSULC don't actually hand out the loans themselves. They deliver their service via a number of regional partners – you can see who they are clicking here.
You apply for the finance via these regional partners who offer additional service to borrowers, including free mentoring for a year from someone with a proven track record of running or advising businesses.
Start-up funding – what do TSULC's partners look for?
When considering your application, they look for five things –
• you have amassed some experience, knowledge, or skills in the sector you'll be or you are trading in
• there's demand for what you do (if you're a new start, invoices or letters of intent will be enough evidence – if you're already trading, they'd like to see a growth in turnover, even if small)
• you have a business bank into which they can deposit the loan
• you have a solid business plan
• your cash flow and profit-and-loss forecasts look credible and achievable.
Start-up funding – your business plan
Even though they are lending out public money, what they want to see in your business plan is not hugely different from what a bank or other financial institution would want to see.
They'll expect:
• a summarised description of your company and what the idea behind it is
• descriptions of the products or services you'll be selling
• good market research (who has or will buy from you, why they'd choose you over your competitors and how much you can charge for what you're selling)
• pre-start orders (invoices, letters of intent, and so on)
• post-start (evidence that your turnover and profitability is provable in real life and that demand is either static or going up)
• your marketing channels
• the way you will run the business
• your suppliers
• legal and insurance requirements and how they'll be or are being met
• information about your management team
• information about the staff you have or intend to have
• how you take payment from customers
• your order fulfilment process
• location information
After that, it's your cash flow and profit-and-loss forecasts. They're really important in this process.
Whatever amount of money you're requesting, we would make the same point to you applying for a TSULC loan as if you were applying for a bank loan. Make sure you need the money and you can demonstrate that.
If you're asking for £25,000 to start up and your cash flow forecast shows, for example, a maximum cash deficit of £5,000, their first question will be "why are you asking for £25,000?". And just as with a bank, this will undermine your credibility and torpedo your application, probably for good.
Start-up funding – lead times
Be prepared to wait up to three months for the money. With a bank, you'll normally get an answer within a few days. With TSULC's regional partners, it will take longer.
So, whatever you do, plan for three months and no less. If you get it sooner, great, but from what we're hearing from clients, it'll be a rare honour.
If you've already launched and you're planning this money to be spent on a particular date to expand or to buy in new equipment, make sure that the companies involved in your expansion and growth know that dates are fluid. Don't commit to buying something you haven't got the cash for in the hope and expectation it will arrive by TSULC in time.
If you're pre-launch, hold off on signing any binding documents for as long as humanly possible. Involve your partners and future staff in the process and let them know that the start date is a movable feast.
Start-up funding – where does this figure of £100,000 come from?
Personally, you can borrow to a maximum of £25,000. However, if there are four shareholding directors in your new firm, you can all borrow up to £25,000 each.
TSULC will not lend more than £100,000 to an individual firm. If you are trying to combine loans in this way, it's absolutely fine but please expect more exacting degrees of scrutiny to every aspect of your business plan.
Start-up funding – what else do I need to know before applying?
These are personal loans for business purposes. If your company becomes insolvent, the debt does not die with the company. TSULC will want to be paid in full and on time and they will hold you (and your fellow borrowers) absolutely responsible for repayment.
If you have a poor credit history, have been made bankrupt but are not yet discharged, or you're subject to an IVA, you may find this loan impossible to secure, even if your business plan and professional background are impeccable. Sorry.
England's leading contractor accounting specialist
For support and advice on all matters relating to business funding, please call us on 0333 202 7198 or email info@tfmcentre.co.uk.