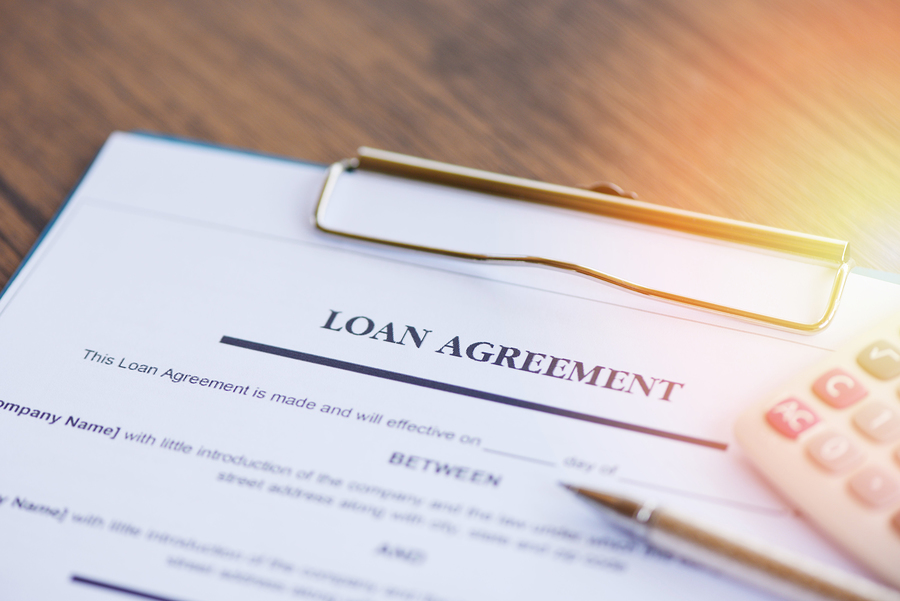 As businesses across the UK continue to struggle in the wake of the coronavirus pandemic, the Bounce Back Loan Scheme (BBLS) has been introduced by the government, as a way to enable SMEs to access finance and boost their cash flow.
Launched after the controversial CBILS loan scheme this initiative seems to be succeeding where the former has arguable failed – with 464,393 approved applications as opposed to the 40,564 for CBILS, as of the 20th of May.
What Is The Bounce Back Loan Scheme?
Developed as a way to financially support businesses who are losing revenue as a result of the COVID-19 pandemic, the Bounce Back Loan Scheme offers small loans to those who need it, as part of a wider package of government support being offered to businesses and employees all over the UK.
Talking about the scheme, Chancellor of the Exchequer Rishi Sunak said: "Our smallest businesses are the backbone of our economy and play a vital role in their communities. This new rapid loan scheme will help ensure they get the finance they need quickly to help survive this crisis.
"This is in addition to business grants, tax deferrals, and the job retention scheme, which are already helping to support hundreds of thousands of small businesses."
Business Secretary Alok Sharma added: "Our small businesses are vital in ensuring our communities thrive and will be crucial in creating jobs and securing economic growth as we recover.
"This rapid loan scheme offers additional protection so small companies across the country can get access to the finance they need immediately, as part of the unprecedented package of support we have put in place."
How Do Bounce Back Loans Work?
The BBLS is set up in much the same way as the Coronavirus Business Interruption Loan Scheme (CBILS), which offers larger loan amounts to businesses that need it. However, unlike CBILS, BBLS offers a 100% government guarantee against the loan amount, meaning that if businesses are unable to pay back the loan at the end of the term, the government is prepared to cover the repayment on their behalf.
If you have already applied for CBILS and would prefer to use this scheme, you can switch your application over without penalty.
Here's What You Need To Know About BBLS
Businesses can apply for bounce back loans of between £2,000 and £50,000, capped at 25% of your total turnover for 2019. If you are a newer business, you should be able to work this out as an estimate instead. There is no interest charged, and no repayments need to be made, for the first 12 months
After 12 months, banks will charge a fixed 2.5% annual interest on the loan. This goes for all banks who are signed up to the scheme, and offers a much more affordable option than a standard personal loan.
The loans can be repaid early without penalty, whilst some banks are allowing businesses to part-repay or overpay at their discretion.
Loans have a fixed repayment term of six years – one year interest-free and five years at 2.5%. As loans can be repaid early, businesses have the opportunity to save themselves money on interest if they are able to pay off their loan more quickly.
These loans are unsecured, meaning that the government covers the security instead of your business. This means that it is far harder for the banks to take your assets if you are unable to make repayments. However if you are not applying as a limited company you must be aware that you will be personally liable for the repayments.
Who Can Apply?
Your business must have been registered and established before 1 March 2020 to be eligible for BBLS. You must still be trading at the point of application and any problems need to be as a result of coronavirus. It is ok if your business has temporarily ceased due to coronavirus.
Credit ratings are not taken into account for these loans, so your eligibility shouldn't be affected by your business or personal credit score. You also won't need to prove the viability of your business or order to take part in the scheme.
You must be a registered business in order to apply for a loan through the BBLS, but you won't need a business bank account. A number of the banks taking part are happy to offer loans to customers who do not have a business bank account with them.
You can still apply for bounce back loans even if you are receiving other forms of government personal support, such as the self-employed income support grants or universal credit.
You may use bounce back loans to repay existing debt but should check with the individual bank what their specific terms are.
Where Can You Get A Bounce Back Loan?
At the time of writing there are 18 accredited lenders taking part in the BBLS, and this number grows all the time. You can see an updated list on the British Business Bank website. To apply, all you need to do is find the lender that you want to apply to and fill out a short online application.
You'll need to provide details of your business including annual turnover, account number, the amount that you want to borrow and a copy of your tax return. You will also need to confirm that your business has been directly affected by the impact of the coronavirus.
Reactions To The Scheme
Many major businesses have come forward since the scheme was announced to give their approval, saying that this scheme offers extra security to the businesses that need it the most, and who otherwise may not be able to afford finance.
Mike Cherry, Federation of Small Businesses National Chairman, said: "This crucial new initiative should enable thousands of small businesses to access the working capital they need quickly, helping to protect the millions of jobs they provide in every part of the UK.
"This step forward marks another decisive intervention from the Treasury and the Business Department, building on existing support in an innovative way. Swift delivery is now key, and we also look forward to working with the government in the long-term to enhance market competition, including that provided by non-bank lenders.
We are pleased to see the Chancellor and the Business Secretary listening to the needs of small businesses, and we will continue to work with them to make sure small firms and the jobs they provide are protected throughout this public health challenge and that small firms are at the forefront of leading the recovery."
Jonathan Geldart, IoD Director General, said: "This is a welcome intervention, which should help ensure more firms can access the finance that could see them through this crisis. Business leaders will appreciate the government's continued flexibility in adapting their response to what's happening on the ground.
"It's crucial that the government's support cuts through to those who need it. Having a quick and simple process will be vital, and we need to remember that taking on debt is always a difficult decision for small firms."
What Do You Think?
For limited companies and partnerships, the BBLS offers finance at very attractive terms, and with no personal liabilities for the directors. With little apparent oversight (73% of applications are approved) or due diligence, only requiring filling in a 2-pageonline form to apply, then it is no surprise there has been a flood of applications.
Many influential commentators say you have little to lose, and up to £50,000 to gain by taking advantage of the scheme. While it is hard to argue against logic such as that, we would recommend you talk to an accountant such as ourselves to see if it is right for you. As with anything finance related there are traps for the unwary that it is important that you consider.
Please contact us on 0800 470 4820 or via email at info@tfmcentre.co.uk to find out more.