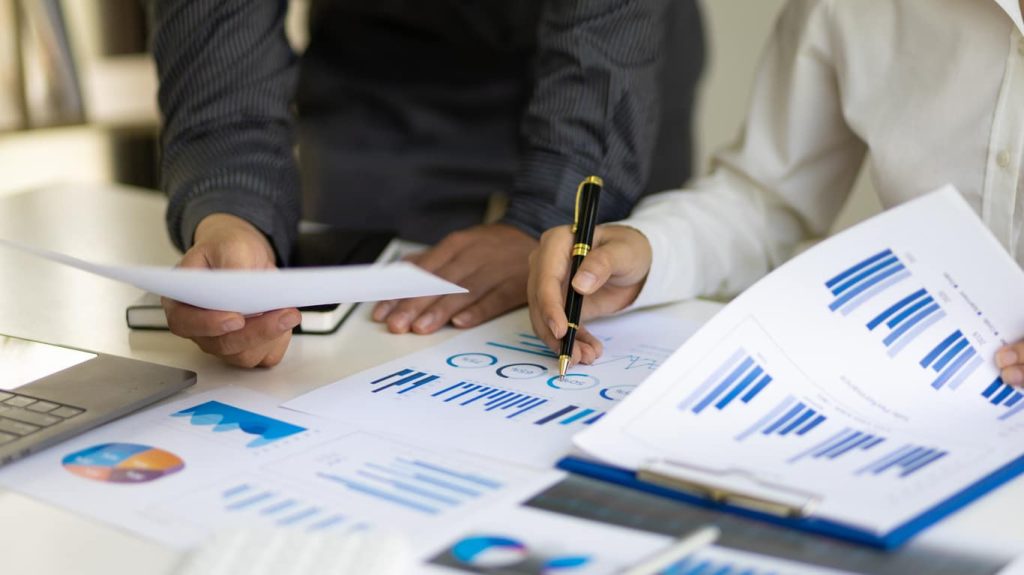 Whether you like it or not, accounting and bookkeeping (the numbers) are the backbone of any business.
Getting the numbers in your accounts wrong can be damaging to your business. Often small business owners begin with the best intentions of "doing their own books" but soon realise that this comes with an additional set of challenges and tasks they had not anticipated.
The volume of paperwork, the amount of time, and ever-changing rules and regulations make what for many is already an unpleasant chore, also a drain on their time and energy.
Some business owners and company directors try to recruit 'in-house' support who can look after the business' books as part of their role. However, it can be a challenge to find a reliable resource who is suitably qualified and experienced with the right skill set to manage the financial needs of the business.
Those who are successful and find someone will also face a range of costs including recruitment, wages, pension and benefits as well as having to comply with employment legislation. Finding a service provider to help your business with bookkeeping and VAT services is a good way to free up your time.
Why Outsource Your Accounts?
Outsourcing financial services is a tried and tested model which has helped many businesses all over the world be successful.
Outsourcing business accounts enables businesses to get the full accounting department experience by using a trusted service provider which acts as its own finance team.
Accounts can handle all or part (working alongside other members of staff) of the business' accounting processes. It frees up time, means that you can trust that official accounting processes are being followed correctly and makes the entire process easier.
Business owners and their teams get the benefit of trained finance professionals who can take the burden of bookkeeping, management reporting and other difficult processes away, thereby allowing your business to focus solely on business.
What are the Top Benefits of Outsourcing Your Finance Function?
There are a number of benefits of outsourcing your finance function and accounts. Some top reasons are listed below:
Reduce costs and overheads
Outsourcing can reduce your overheads by eliminating or reducing staff costs; no holiday pay or sick pay to worry about and you only pay for what you need.
The service provider can give support daily, weekly, monthly or quarterly for the period of time that is needed to get the job done and give the business owner what they need. Other costs which can be reduced by outsourcing accountants include telephony, utilities, software, and equipment.
Avoid mistakes
Outsourcing accountants ensures you don't have accounting errors which can come back to cause problems at a later date when the year-end accounts are produced. Accountants' fees for correcting mistakes themselves can be costly regardless of the nature of the errors which may have an impact on business.
Save Time
Outsourcing saves time. Business owners who do their own books can get their evenings and/or weekends back to do more enjoyable things rather than being at their desks dealing with paperwork.
Outsourcing finance function also allows you to get more out of the working week to use your expertise to focus on the business, targets and growth. Outsourcing also frees up in-house staff who are involved in some way with the business's financial processes and can add more value to the business in other ways.
Scalability
Outsourcing enables growing businesses to scale up without having to worry about the increase in paperwork or recruitment.
Access to Expert Accounting Resources
An outsourcing provider will be an expert in finance and have been suitably trained to deal with your finances. Businesses that outsource their finance function tend to have more regular interaction with their accountant and their team and a result a better relationship.
Proactively Manage and Monitor Your Business
Outsourcing when supported by a proactive accountant service provider gives businesses the opportunity to streamline processes and create management reports. This gives business owners full visibility, enabling them to make better-informed decisions.
Gone are the days of trying to remember what happened months ago and why something doesn't quite look right or what happened to make such a dramatic spike in sales as you are reviewing the business in real time.
Outsource Your Accounts with TFMC
Many of our clients are SMEs and like you, they are really good at what they do.
They have chosen to work with us and outsource their accounts and finance function in part or completely depending on the size of their business and set-up so that they don't have to worry about this part of their business.
By choosing our trusted accountants, clients that choose us can focus their time and attention on running and growing their businesses.
If you would like to consider the benefits of outsourcing and let us take care of your business's bookkeeping and accounting needs, please contact us to discuss how our outsourcing packages can make your life easier and help you run your business more efficiently.
You can call us on 0330 135 5996 or alternatively, email any enquires to info@tfmcentre.co.uk and a member of our team will get back in touch with you shortly.