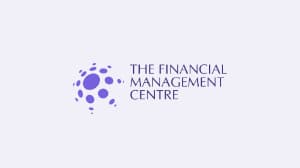 Cloud accounting or online accounting as it is also referred to, is an internet / web based software package which serves the same purpose as software you would download on to your computer. In much the same way as internet banking has become the norm more and more businesses are moving to the cloud for their bookkeeping and accounting records. As we will show there are a number of advantages of cloud accounting which can save you precious time and money. The emergence of the various cloud accounting systems over the last decade or so has transformed the relationship between businesses and their accountants. The technology means that we can work with our clients remotely meaning we don't have to take up space in their offices, they don't have to make themselves available whilst we are on site working and so can concentrate on running their businesses, they can contact us "out of hours" and similarly access their accounts at any time of day or night provided they have an internet connection. So what are the advantages?
Advantage #1: Cloud accounting is accessible from anywhere with an internet connection
Cloud technology is known as 'data on the move' for good reason. Using this technology means you are able to access or input accounting data regardless of location. You are able to access your accounting data on different devices, i.e. laptop, desktop pc, tablet or mobile telephone. All you require is an internet connection. Cloud accounting allows you to manage your business' finances 'on the go'.
Advantage #2: Competitively priced
The cloud accounting market is very competitive, which is great news for you. Most cloud accounting providers offer a short free trial followed by 'pay as you go' or monthly payment options. This in turn eases your cash flow as there is no initial outlay so low start-up costs are seen as a big advantage especially for new businesses. Cloud accounting also eliminates costly software licencing fees, something that is often the case with desktop accounting solutions. With cloud accounting, you simply 'add a user' and assign that user with a particular level of 'access rights'.
Advantage #3: No upgrade or annual renewal fees
Cloud accounting also means you avoid 'upgrade' or annual licence renewal fees. Once you have selected a package you know what you are paying for. The software is regularly updated and you have access to the latest version following an update the next time you login
Advantage #4: Real-time or almost real-time information
Provided the system is updated on a regular basis at the click of a button anywhere with an internet connection you can have a good overview of your financial position in real time. Many of the systems can be tailored to produce a dashboard which gives you "headline" figures supplemented by graphs and charts.
Advantage #5: Multi user access
This feature of cloud accounting helps the collaborative teamwork process since your team is able to access the same data regardless of their location.
Advantage #6: Ease of use
The majority of systems have been developed for non-accountants to use and are compatible with a number of 'add-ons' to e-commerce applications like Amazon and Ebay, payment handlers such as Paypal and email marketing systems such as Mailchimp. Our Online Bookkeeper service embraces the cloud technology and offers clients three choices: They do all their own bookkeeping but they know if they have any problems we can log in and help them and make any changes. Or if everything is running smoothly we can login when they are finished and sort out their year-end reporting requirements We do everything for them and they can access the system whenever they want to access the real time information We work together. This typically means clients raise their own sales invoices and then we do the rest but we can provide as much or as little support as they want and need
Advantage #7: Inclusive support and tutorials
Many cloud accounting providers offer 24/7 support to their customers. There are lots of online manuals and tutorials so that users can work when they want and not worry about their being someone available to help if they get stuck. All of this support is included in the monthly subscription fee whereas the more traditional desktop package providers charge an additional support fee if their assistance is required.
Advantage #8: Security
Security is a common issue for businesses switching to the cloud however it is probably one of the most secure ways to keep your books and records. All data is encrypted and the software providers take all steps to ensure it is safe and secure. Security is of paramount importance. If your computer or laptop is stolen the thief will not be able to access your data without the login details. If it is damaged beyond repair you will be able to access your records from any replacement or someone else's immediately. As the systems allow multiple users and access rights there is no need for copying and restoring data from one computer to another via discs, USB sticks or even emailing files meaning there is less chance of data being lost or stolen.
Advantage #9: Automatic and Offsite Back-Ups
Cloud accounting systems back up your data automatically, meaning the days of making sure you take regular back-ups are gone. Once you have posted something that pretty much means you don't have to worry about it again. Since all data is stored and backed-up on the cloud, there is no need to maintain your own data back-ups. This reduces the need to maintain your own back-up infrastructure such as an internal network of servers and hard drives as well as the costs of IT support to manage it for you.
Advantage #10: Scalable
Cloud accounting providers typically charge according to level of usage normally associated to the volume of transactions. If your business expands you can simply upgrade to a package that better caters to your needs. Likewise, if your business takes a bit of a dip you can downgrade to a lower package. The Financial Management Centre delivers an online accounting solution as The Online Bookkeeper. Whilst we love seeing our clients that relationship doesn't always work for the client and so over the last 5 years or so we have seen the number of our online clients increase steadily. This technology gives you the flexibility to run your business from work, at home or 'on the go
Taking action
If you are considering switching to the cloud why not take a free trial of The Online Bookkeeper software. We also have extensive working knowledge of the marketing leading cloud accounting packages such as Xero and Kashflow and can give you advice as to which would best suit you and your business.