Are you like 800,000 other UK small business owners who received a fine for late submission of their tax return last year? Perhaps you're fed up with the stress associated with filling out your year-end accounts or tax return? Or do you feel your time would be better spent on core business activities rather than on tendering to compliance?
If you answered YES to any of the above you are certainly in the correct place!
We're located on High Wycombe High Street and our advisors are available to travel to your business in order to complete your year-end accounts or tax return on your behalf.
YEAR-END ACCOUNTS SERVICE IN HIGH WYCOMBE
All limited companies that trade in the United Kingdom are required to file a 'year-end account' to Companies House in Cardiff. This is required under the terms of the Companies Act 2006. A failure to do so results in large fines and risks your business being struck of the Register of Companies.
There are two components that make up year-end accounts, this is your annual accounts which is filled with companies house and corporation tax with annual accounts which goes to the HMRC.
As part of our working in providing accounting and bookkeeping services to businesses in High Wycombe, we make sure that work on your year-end accounts start in time so they can be submitted comfortably before the deadline to avoid fines.
Year-end accounts also aid you in making important business decisions throughout the year. This is particularly vital if you do not take advantage of our monthly management accounting service.
Our Year-End Accounts Service Includes:
Balance Shet
Profit/Loss Statement
Management Accounting
Lead Schedules
Submission to Companies House & HMRC in a timely manner
By investing in experienced accountants and bookkeepers in High Wycombe like our team at TFMC, you will be able to maintain a healthy financial shape for your company as well as maintaining compliance to ensure that submission of your companies year-end accounts is stress-free and completed comfortably within the deadline.
Although many companies are fully aware of the harsh penalties that come with late submissions of year-end accounts many still leave it until the last minute and end up rushing the process.
The risk of not meeting the deadline for submitting annual accounts and tax returns for your business could be devastating non-filling could be seen as a criminal offence thus resulting in the company being removed from the public registered.
Our team of accountants and bookkeepers adhere to various accounting and bookkeeping standards to fulfil our promise in making sure your business is fully compliant, this is why we aim to provide a fully comprehensive service to our clients to give peace of mind that your businesses financial management and reporting is in safe hands.
We also offer company secretarial services to help ensure that all tasks that are needed to be completed by your business as part of year-end accounts are delivered without delay.
Year-end accounting can be complex and can be difficult to manage by an in-house accountant who will most likely be dealing with other responsibilities, by outsourcing your accounts to our team of experienced accountants and bookkeepers you will be ensuring that your businesses resources aren't stretched and you can be assured that your businesses year-end accounting are being handled effectively.
The Financial Management Centre in High Wycombe makes sure you do not forget to file your year-end before the required date, call our team today to find out more.
TAX RETURN SERVICE IN HIGH WYCOMBE
All businesses in High Wycombe are required to file a tax return to HMRC.
The tax return details your revenue and profit for the period it relates to. Limited companies are required to file a Corporation Tax Self Assessment (CTSA) return on Form CT600. Limited companies must do so within 12 months after the end of the first Accounting Period and within nine months after the Accounting Period thereafter.
Partnerships and limited companies must file a Self-Assessment Tax Return (SATR) on or before 31st January each year. The return relates to the prior financial year running from 6th April to 5th April.
We urge our clients to file the return well before 31st January. This allows or clients to claim any refund due. Although the tax return if files before 31st January the tax bill does not need to be settled until this date.
Why should businesses consider professional help with tax returns? 
Many businesses in the High Wycombe area and throughout the UK struggle to comply with their tax return deadline date. This means many small businesses incur unnecessary fines and/or interest charges on the unpaid tax which can harm finances.
The process of submitting tax returns can be very difficult and complicated, this is why many businesses choose to leave the process to professionals such as our team of experienced bookkeepers and accountants in High Wycombe.
They will ensure that your tax returns are submitted on time to save any last-minute rush or fines being inflicted on your business.
Fines for late submission of your tax returns can be up to £3,000 with the risk of also receiving a large tax bill if the return was done incorrectly both of which can have a hard impact on your finances especially if you are a small business.
The benefits of having your tax returns completed by experienced professionals in advance mean that you will have more than enough time to pay off your balance to HMRC.
Another benefit of having a professional and experienced accountant on board is they will be able to advise on what your business is able to claim on tax. A lot of businesses are unaware of how much they can save each year simply by recording and claiming on all their business expenses.
Almost every client we have on board at TFMC High Wycombe have reduced their tax bills after a full review was carried out by our team. Find out how much your business could save on tax by getting in touch with us today.
Benefits of choosing professionals at TFMC to deal with your tax returns
Returns are guaranteed to be submitted on time so no fines occurred
Reports will be accurate so no unexpected tax bills
Tax can be paid off in advance with plenty of room for financial planning
Review of your companies tax bill can help identify savings for your business
Less chance of being investigated by HMRC if your tax returns have been filed by experienced accountants
Professionals can file returns efficiently to help save time and money.
Take the stress out of dealing with tax returns by hiring a professional so you can simply focus on running your business.
Choose The Financial Management Centre in High Wycombe instead for utter piece of mind this vital responsibility is dealt with professionally and competently.
We offer a range of financial management services in the High Wycombe area including bookkeeping and management accounting. Call today on 01494 801 091 for more details.
WHO IS OUR YEAR-END ACCOUNTS & TAX RETURNS HIGH WYCOMBE SERVICE IS FOR?
Our tax returns High Wycombe service is ideal for the below list of businesses and individuals:
Sole traders
Limited companies
Directors
Landlords renting out property
Parents earning over £50,000 per annum and claiming child benefit
Pensioners earning over £100,000 per annum
Those paying PAYE and earning over £100,000 per annum
CONTACT US TODAY
Contact The Financial Management Centre for tax returns High Wycombe today on 01494 801 091.
Click here to learn the location of your nearest office or complete the enquiry form.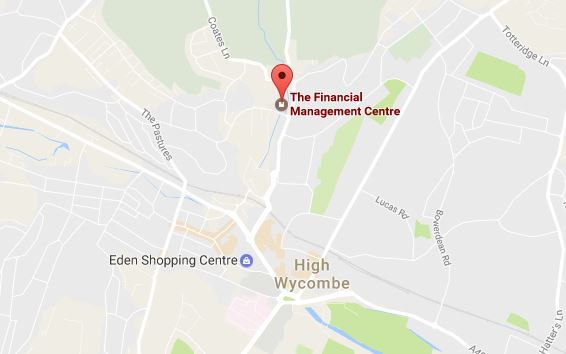 Our Plans
All our packages are fully customisable and we offer a fixed price monthly payment schedule - no surprises! This gives you certainty and allows you to spread the cost across the year.
Essential
From
£75
Per month*
Our essential package is suited to all businesses who are looking to ensure compliance with reporting requirements.
Professional
From
£300
Per month*
Take away the burden of managing finances and start focusing more on your business by investing in our professional package
Ultimate
From
£750
Per month*
Completely outsource your accounts whilst still maintaining a close eye on company performance with our ultimate package
* Fees vary depending on the size and need of the client business. Packages can be tailored so please contact us to discuss your requirements.
How can we help you
We recognise that not all businesses are the same and will be at different stages of their development. We offer a wide range of services to small-to-medium-sized businesses.