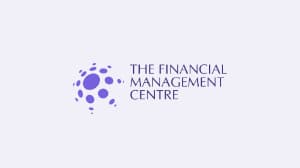 For years, UK workers on National minimum wage have struggled. Attempting to maintain the cost of living through low pay packages has created difficult economic conditions, while placing pressure on the government. Although increases have been made over the years, the minimum wage rate carries difficulties for younger workers to stand on their own two feet, increasing the dependency level on the country. Not to mention the pressures placed on working families, all resulting from low minimum wage rates.
Yet, as we approach the new financial year, many are questioning 'what will the minimum wage be in 2020?' and how will this impact the economic conditions.
Below sees a breakdown of the National minimum wage for April 2020, the increase many full-time workers will receive and how this will put more money in their pockets. Yet, it's also important to consider how the increase in minimum wage will impact the government's budget and the pockets of many SME's.
Ultimately, in-work poverty shouldn't be experienced by UK workers, investing into their careers, for a limited minimum wage. See how this increase could offer a better quality of life.
WHY IS THE NATIONAL MINIMUM WAGE INCREASING IN 2020?
With great concern over the low pay rates received by many full-time workers, both the government and the Low Pay Commission body have made the commitment to increase this, April 2020. Both Boris Johnson and the LPC's Chancellor Sajid Javid understand the struggles and want to add up the money in the pockets of hard-working families.
In-work poverty has increased drastically across the UK, where the cost of living and the national minimum wage sit depths apart. This is difficult to watch, especially with many individuals working full-time or two jobs to keep a roof over their heads; showcasing a clear divide between both wages and the cost of living. If the economic conditions allow, a conscious effort to improve the quality of life for full-time workers is set.
If you're wondering how this increase will affect you, see where the National minimum wage will lie in 2020 below…
THE INCREASE OF MINIMUM WAGE IN 2020
If you work in the UK, here's how the increased pay brackets can benefit you…
For apprentices = up to 6.4% increase to £4.15
For under-18's = up to 4.6% increase to £4.55
For 18 to 20-year olds = up to 4.9% increase to £6.45
The National minimum wage for those aged 21 to 24-year olds = up to 6.5% to £8.20
The National living wage for those above the age of 25 and above = up to 6.2% from £8.21 to £8.72
While the above are the forecasted rates for living and minimum wage in 2020, it is important to remember the difference between both pay rates. The National living wage is a legally binding wage rate, introduced in April 2016, providing full-time workers over 25 years of age with a strong pay rate. Minimum wage is a rate which is a government negotiated recommendation, from both trade unions and businesses.
Yet, although both of these pay rates are followed, it's important to consider the real living wage, differing the cost of living across major UK cities; for example, the cost of living is greater in London, requiring a higher pay rate. Employers can opt for offering the real living wage, yet most will follow government guidelines on National minimum and living wages.
FACTORS TO CONSIDER IF MINIMUM WAGE INCREASES IN APRIL 2020
If the minimum wage increases in April 2020, there are factors to consider by the government.
Firstly, these extra costs may affect SME's, with the possibility of increased redundancies, reduced investments and growth. This can be very concerning for companies, noted by the Federation of Small Businesses. This increase will offer limited use for the employees who are unfortunately made redundant. In this instance, greater government cuts will be required to support business in alternative areas.
Secondly, it's important to remember that the cost of living may also increase, balancing out pay brackets; ultimately taking the UK back to step one. Again, the economic conditions may take a hit which could potentially make it difficult for some people to live within their means.
However, although the above factors may present themselves post April 2020, it is important to consider the demand for the increase in minimum wage. The government's responsibility on maintaining the cost of living can be difficult, especially after tax, national insurance and general living expenses. This is why an increase in minimum wage across all age brackets is beneficial and has been regularly backed by both the Prime Minister and the Chancellor of the Exchequer in recent years.
Our support here at The Financial Management Centre
If you're wondering 'what will the minimum wage be in 2020' or require further details on how this will affect you personally or your business, feel free to get in touch with our team here at The Financial Management Centre.
We are business specialist accountants, offering a wide range of accountancy and bookkeeping services. We have knowledge of how future changes to minimum wage, ultimately business expenses will adapt your financial forecasts. Alongside this knowledge, we offer anything from tax returns and credit control systems, to effective financial forecasts.
Get in touch with our team of specialist accountants today if you require any support with your accounts, expenses or whether you're considering real living wage within your business.
It's also important to keep on top of these changes, and legislation linked to pay rates. We can offer ongoing support through payroll systems and software, along with keeping you in the loop with how minimum wage will pan out for your business.
If you're an employee, it is important to understand how this increase in minimum wage will affect you, and also whether your employer is following this increase.