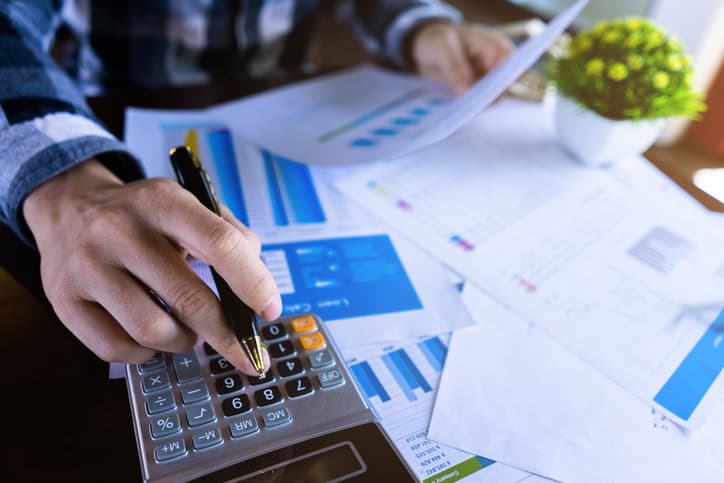 Inflation is calculated monthly by the Office for National Statistics and is a measure of how quickly prices increase over one year. This month, inflation reached 7% and is expected to hit 10% by autumn 2022 – far exceeding the 2% target set by the Bank of England and what is considered necessary to maintain a stable economy. 
Why have interest rates gone up?
Using interest rates to manipulate the economy is an example of monetary policy in action.  
Inflation has skyrocketed due to consumer demand exceeding the economy's ability to meet it. This has been caused by several factors (rapid economic growth following the lift of COVID-19 restrictions, global product shortages, and supply chain disruptions) and prompted quick growth in the market price of many products. Restrictions on energy from eastern Europe following the Russian invasion of Ukraine have exacerbated inflation even further due to the additional cost of logistics.  
Exponential price rises are not sustainable; increasing interest rates is one way to slow it down. 
The Bank of England's Monetary Policy Committee voted unanimously to boost interest rates – in fact, three of nine voted to increase the base rate even further to 1.5% – in a step to reduce consumer spending and resolve the supply demand mismatch. Higher interest rates discourage consumers from taking on additional debt and instead promotes cash deposit in interest-paying savings accounts. It also increases mortgage repayments, which in combination with higher costs of living (caused by inflation) leaves less disposable consumer income. The overall result? Less spending and a gradual slowing of inflation. 
What should SMEs expect following the rise? 
For most businesses, rapid inflation means generally higher expenses. A study by iwoca (fintech group) supported by Panelbase (online research panel) surveyed 500 businesses in the UK, and found that almost three quarters of small business owners reported inflation as their biggest business concern for 2022. Increasing interest rates is not a quick fix, and it's likely several more incremental rises will be needed before spiralling prices are brought back under control.  
For businesses holding variable rate debt (credit cards, overdrafts, long term loans), interest payments will rise in line with the base rate, adding additional pressure to cash flows already stretched by rising inflationary costs.  
HMRC's late payment interest is payable on late tax or penalties. It is set at base rate plus 2.5% so will therefore increase from 3.25% to 3.5% in line with the base rate movement. The higher rates charged by HMRC on late repayment are intended to encourage taxpayers to meet their liabilities on time. Repayment interest paid by the HMRC to those who have overpaid will remain at 0.5%. 
In terms of business performance, SMEs could see a reduction in revenue as consumer spending slows in response to lower disposable income. Supplier costs are likely to rise, and logistical costs almost certainly will as a result of surging fuel prices. Add in higher interest payments and the result is a tight squeeze on profitability. 
What should we expect for the remainder of 2022 and beyond? 
Interest rate increases are not a quick fix to rising inflation; it can take over a year for a discernible effect to be seen. The current base rate of 1% is expected to continue rising throughout this year and the beginning of next year, and is forecast to reach 2.5% mid-2023. In terms of inflation, the BoE predict it will continue rising for the remainder of 2022 (driven by the ongoing war in Eastern Europe, product delays from China following COVID-19 re-emergence, and higher average UK salaries), before slowing in 2023 and finally regressing to the 2% target in two years' time. 
Will the UK enter a recession? It's difficult to say. A recession is defined as negative economic growth in two consecutive quarters; growth looks certainly set to slow in the remainder of 2022, and on May 11th a National Institute of Economic and Social Research publication forecast negative growth for the final half of 2022.  
TFMC are here to guide you. If you would like to discuss the impact of rising interest rates on your finances, contact us today. 
Sources 
Emms C 2022, Rising inflation is top concern for small businesses going into 2022, iwoca, viewed 10 May 2022 Rising inflation is top concern for small businesses going into 2022 | iwoca 
HM Revenue & Customs 2022, HMRC late payment interest rates to be revised after Bank of England increase base rate, GOV.UK, viewed 11 May 2022 HMRC late payment interest rates to be revised after Bank of England increases base rate – GOV.UK (www.gov.uk) 
Hickey S 2022, BoE raises interest rates to 1%, FT Advisor, viewed 11 May 2022 BoE raises interest rates to 1% – FTAdviser.com 
Anon 2022, How high will inflation go? Bank of England, viewed 11 May 2022, How high will inflation go? | Bank of England 
Anon 2022, Sailing in Treacherous Seas, National Institute of Economic and Social Research, viewed 12 May 2022 Sailing in Treacherous Seas – NIESR