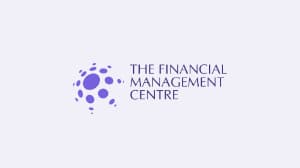 Running your own business can often mean you work long hours and struggle to fit in all of the the things you enjoy.  TFMC understand the importance of having a healthy work / life balance, having a highly motivated team of franchisees and an equally motivated head office / network team all contribute.
This year we decided to support the British Franchise Associations (BFA) Chairman Charity Fun Day, this is an annual event organised by the BFA, which has a new format for 2017.
The new format consisted of 'It's A Knock-Out' for the morning and an afternoon of Kart Relay Racing.
Our team consisted of both staff and associates – all of whom displayed a very competitive attitude…
Fun was had by all who attended and our TFMC team achieved a very moderate 2nd place on the day – beaten by 1 Lap on the final Kart event…
Stuart Masters MD of TFMC Said;
"The BFA Fun Day was extremely well organised and fun was had by all who attended – after reviewing our
performance, we have a plan to win next year.
Well done all and I look forward to meeting more franchise businesses next year"
The event was Very well attended and it was great to network with some like-minded businesses,
The format at the It's A Knock-Out was run by the team at www.itsaknockout.net and included lots of events including FEI Fl! Fo! Fail!, Bangor's & Crash, Slippery Summit, Hats On, Penguin Pursuit and Medieval Madness.
Have a look at some of our picture below and if you are thinking of getting involved then we would highly reccommend.
It was also great to see so many event sponsors, including;
NIC Service Group
Molly Maid
BTA Companion.
The Franchising Centre.
Push
Hamilton Pratt
if you have any accounting needs and would like help from a professional, fun, forward thinking and highly motivated company – give TFMC a call on 0800 470 4820