ACCOUNTANCY AND BOOKKEEPING SERVICES IN WIRRAL, BIRKENHEAD, WALLASEY, ELLESMERE PORT, MORETON, BROMBOROUGH, BEBINGTON
Are you looking for a dedicated, experienced accountant in Wirral?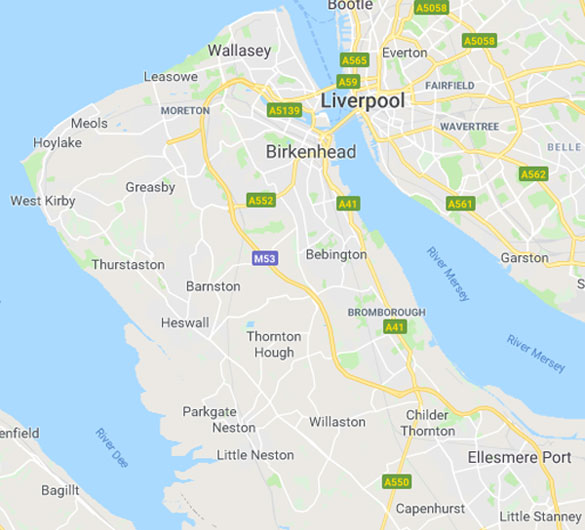 WHAT OUR ACCOUNTANTS IN THE WIRRAL CAN HELP YOU WITH
Our Wirral based accountants team can assist you with:
Filing Self Assessment tax returns
The preparation of annual accounts
Tax planning to ensure you're tax efficient
Registering with HMRC and Companies House
Setting up and managing payroll for your staff members
Registering for VAT and submitting tax-efficient regular VAT returns for Making Tax Digital
Our chartered accountants and accounts assistants are on hand to ensure your accounts and bookkeeping are accurate and submitted on time.
Getting your accounts wrong, forgetting to do them or not completing them on time means late tax return submissions or incorrectly submitted returns.
Both scenarios spell bad news for your business. Think HMRC fines or even a criminal record. You don't want to get on the wrong side of HMRC.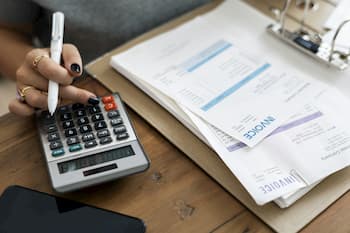 LOOKING FOR BOOKKEEPERS IN THE WIRRAL AREA?
We offer dedicated assistance for all your bookkeeping needs. We'll help you get control of all your incomings and outgoings in a way that is ordered, clear to refer to and easy to submit to HMRC wherever necessary.
We work with all market leading bookkeeping software providers including Sage, Xero, Clear Books, Quickbooks, and Kashflow.
Our Wirral bookkeeping service will help you:
Keep a clear record of all money moving in and out of your business
Manage your credit and debt chasing for missing payments
Prepare and process sales and supplier invoices
Analyse petty cash payments…and much more
All our qualified bookkeepers are flexible and will work around your personal requirements to deliver the best possible service, they can cover areas such as the Wirral, Birkenhead, Wallasey, Ellesmere Port, Moreton, Bromborough, Bebington, New Brighton, Neston, Prenton, Heswall, West Kirby, Greasby, Hoylake, Willaston are flexible and will work around your personal requirements to deliver the best possible service.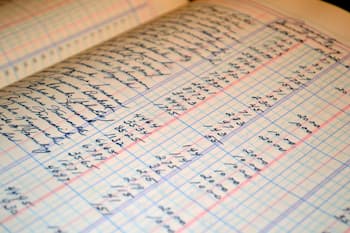 WHO DO WE HELP?
At The Financial Management Centre, we work with a range of professional clients from a variety of different business backgrounds. We can support any company set up, from sole trader to partnership to limited companies.
It doesn't matter whether you're a fresh-faced start-up or an established limited company, we will work closely with you on your accounts to ensure you get the most value out of our service.
No matter what your background is, we cater for all clients individually and guarantee we can satisfy your needs.
WHY CHOOSE AN ACCOUNTANT IN WIRRAL?
The benefits of having an accountant on your doorstep is that you can arrange to visit them for a meeting or even just a simple chat at your own convenience.
No more travelling cross country or waiting on emails to get the answers you need. Some people prefer the online-based setup, but nothing quite compares to having your very own chartered accountant to visit whenever you want. We find that it's the personal touch that keeps people coming back to our accountancy practice.
We help businesses all over the Wirral and cover businesses based in:
Birkenhead
Wallasey
Ellesmere Port
Moreton
Bromborough
Bebington
New Brighton
Neston
Prenton
Heswall
West Kirby
Greasby
Hoylake
Willaston
If you need accountants in Wirral or bookkeepers in Wirral for any of the areas mentioned above, get in touch with The Financial Management Centre today for more information on 0151 6680514.
Our Plans
All our packages are fully customisable and we offer a fixed price monthly payment schedule - no surprises! This gives you certainty and allows you to spread the cost across the year.
Essential
From
£75
Per month*
Our essential package is suited to all businesses who are looking to ensure compliance with reporting requirements.
Professional
From
£300
Per month*
Take away the burden of managing finances and start focusing more on your business by investing in our professional package
Ultimate
From
£750
Per month*
Completely outsource your accounts whilst still maintaining a close eye on company performance with our ultimate package
* Fees vary depending on the size and need of the client business. Packages can be tailored so please contact us to discuss your requirements.
Our Services
We help local businesses offload their bookkeeping and accounting onto our experienced accountants so they can spend more time on their core business activities instead.
See What Others Are Saying
As a small charity, we don't have the budgets or in house expertise of some larger organisations. What we wanted was an organisation that we could partner with and trust to get our end of year accounts sorted and then start planning for the future. Tom worked closely with us, overcame some of our, less-than-polished, processes and enabled us to get the return done in time and at a price that was very reasonable. We'd definitely recommend The Financial Management Centre.
— Andy McGinn – Director, BCDC Ltd
3 years ago, I referred one of my relatives, Janet, to Tom Cowley. Janet was returning to the Wirral from South Africa and required all her self-assessment and tax returns sorting out. Tom has continued to provide this service for Janet every year since. Her words to describe Tom are "brilliant, a top man who is well worth a great testimonial"! We are both happy to refer Tom Cowley. Well done!
— Joanne Finnerty – Director, Joanne Finnerty Recruitment Limited
We have been clients of the Wirral office of The Financial Management Centre for over three years. During this time we have been extremely impressed with the professionalism and ability of the Wirral office in working with our in house administration. Due to a forthcoming retirement we have decide to fully outsource our accounting and administration to the Wirral office and we look forward to a long and fruitful relationship.
— Ian Fitzsimmons – Owner, Powerpoint Appliances Ltd.