LOCAL FARNBOROUGH ACCOUNTANT
If you're looking for an accountant in the Farnham & Farnborough area, you should consider The Financial Management Centre. Running a business day-to-day can be incredibly difficult. Shifting some of the tasks you have away can help you focus on your own business.
Here at The Financial centre we have a team of dedicated accountants to assist you with your business needs.
The Financial Management Centre employs a team of capable accountants that can help you become a more efficient business owner within a short period of time by alleviating some of the stress of you business accounts giving you time to concentrate on other aspects of your business.
Choosing an accountant is an extremely important decision. A good accountant can save you money at the end of the tax year. However, a brilliant one will find many ways to boost your business financially. We provide and accountancy service for many different companies in the Farnham & Farnborough area.
Our Farnborough Office Location
The Meads Business Centre,
19 Kingsmead,
Farnborough,
Hampshire,
GU14 7SR
0127 688 9260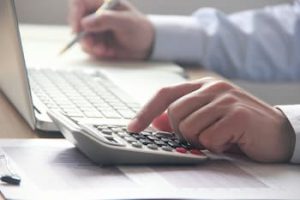 FREE UP TIME BY USING OUR ACCOUNTANTS IN FARNHAM & FARNBOROUGH
Many SME owners know the feeling.  The sheer number of tasks to do on a daily basis can be overwhelming. Involvement in keeping a business running can take up more than the 40 hours per week most people work. Add the accounting to this and it will not help the strain. Both aspects will suffer and so will your productivity.
Our Accountants in Farnham & Farnborough can ease that burden with a high level of bookkeeping and accountancy knowledge.
At the Financial Management Centre, we have helped many owners of SME's save valuable time. It's one of the best things about running your own business: spending time the way you want to spend it.
GET A FREE CONSULATATION
We love helping businesses in Farnborough with accountancy. We help everybody from new business venture start up's to limited companies. Let us know what you need help with from payroll to booking, vat returns to financial software, we are here to help.
When you visit us at our office or enquire via telephone or email, we can take your initial enquiry and tell you how we can help out. We have many years experience in accountancy and can help you in a variety of way, ensuring you spend more time making your business great.
PAYING TOO MUCH TAX?
For many business owners, doing the bookkeeping is not something they had in mind when they decided to start their own company. Whether someone runs a creative organisation or a construction company: chances are that you are not a trained accountant.
Our team in Farnham & Farnborough has a high level of experience when it comes to saving you money each year.
Advantages of using an accountant in Farnham and Farnborough?
Saves Time
Expert Knowledge
Increases Productivity
Can Save Money
Our team of Accountants are readily available to help you, whether you are a small business owner who needs some structural advice, or a business wanting to outsource some of their tasks. A FREE no-obligation meeting could help us determine how we at The Financial Management Centre can help you and your business.
Call our team of Accountants Farnham & Farnborough on 0127 640 9036 or fill out our enquiry form. An advisor will contact you shortly to arrange an initial FREE no-obligation consultation. We look forward to joining your team.
IMPROVING YOUR BUSINESS
Navigating period tax returns and overall financial management can take up a lot of time and become frustrating, especially if you are new to accounts. What you should be doing is spending time on what you do best, satisfying your customers with great products and services.
We take all the pain out of accounting and help improve financial efficiency within your business. This will help you to grow confidently with the peace of mind that all the legal requirements are being followed with your accounts simplified, accurate and up to date.
ACCOUNTANCY SERVICES IN FARNHAM WE OFFER
Our accountants in Farnham & Farnborough offer bespoke accountancy packages that cover a wide range of accounting and advisory services for small to medium sized business. Just some of the services we offer include:
Bookkeeping & VAT
Looking for bookkeeping or VAT services in Farnham & Farnborough? The Financial Management Centre specialises in VAT and bookkeeping and provides very competitive rates.
Accounts & Tax returns
The Financial Management Centre in Farnborough and Farnham provides a full year-end accounts and tax return service for large, medium or small companies.
Payroll/CIS
We offer a personal payroll and CIS payroll service to Farnborough and Farnham's business community. Outsourcing payroll is a very productive option.
If you are interested in any of the above services we offer or would like to find out more about our bespoke packages then please get in touch with our team today.
We can offer an initial consultation that can involve discussing your businesses requirements and how our professional service can assist in the effective management of your business accounts.
How We Can Help
Delivering 1st Class Accounting Services
STARTUP
We help new businesses in Farnham and Farnborough. Don't waste crucial time and get the help you need.
SOLE TRADER
Sole traders are independent business people with drive and ambition in Farnborough. It is important that you use a dedicated accountant who understands that.
LIMITED COMPANY
Whether you are a small-to-medium-sized business or need a fully dedicated accountant to help meet the challenges faced by limited companies, we can help.
PARTNERSHIPS
If you have started a business with family member, friend or business partner we have all the financial information at hand to not only help start your business, but help it grow.
Our Plans
All our packages are fully customisable and we offer a fixed price monthly payment schedule - no surprises! This gives you certainty and allows you to spread the cost across the year.
Our essential package is suited to all businesses who are looking to ensure compliance with reporting requirements.
Take away the burden of managing finances and start focusing more on your business by investing in our professional package
Completely outsource your accounts whilst still maintaining a close eye on company performance with our ultimate package
* Fees vary depending on the size and need of the client business. Packages can be tailored so please contact us to discuss your requirements.