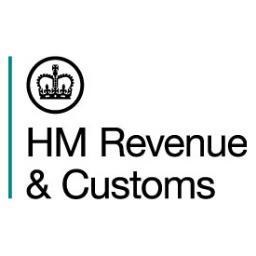 Ever wondered how much it is costing the British taxpayer when senior HMRC officials travel around the World on business? Just where do they go? Who exactly gets to go away and where do they go to? How do they get to these destinations?
Well we can answer all of these questions and more thanks to statistics published by HMRC themselves!
The data below reveals how many days' away senior HMRC officials spent on official business by name and how much it cost the taxpayer per person. Figures are for the period April to June 2014.
Just who was included?
The following 'senior' officals were included in the data which HMRC released:
David Allen – Non-Executive Director
Mark Bowman – Director General, International and EU
David Ramsden – Director General and Chief Economic Adviser to the Treasury
Shona Riach – Director, International
Charles Roxburgh – Director General, Financial Services
Sharon White – Director General, Public Spending
Michael Williams – Director, Business and International Tax
James Richardson – Director, Fiscal Policy
Peter Curwen – Director, Europe
Julian Kelly – Director, Public Spending
Lowri Khan – Director, Financial Stability
Who spent the most time away?
The below reveals Michael Williams spent a grand total of 16 days on official business outside the UK between April to June 2014.
Whose spent the most money on trips?
Although Shona Riach only spent 6 days away in the period, her travel bills cost a whopping £13,867! Despite Michael Williams spending 16 days away, his bill came in at a relative bargain at £3,580 as shown below.
Shona did travel much further than Michael (as illustrated below) and Shona opted for 'business class' for all five of the flights she took.
Where did everyone travel too?
Overall, Paris was the most popular destination with Brussels coming in second as you would expect. Listed below is a comprehensive list of locations where Treasury staff travelled too:
Did our staff travel in luxury or did they choose 'economy'?
The below reveals that most Treasury staff did indeed travel on the 'cheap seats'. However 14% of staff opted for 'business class':
How did Treasury staff travel?
Air travel represented the most popular form of travel amongst Treasury staff. Even though Paris was the most popular destination which is easily accessible by train, train was overlooked in favour of air travel.
Where did each staff member travel too?
Below we've included a visual break down revealing where each staff member travelled to, and how many times.
Source: https://www.gov.uk/government/publications/hm-treasury-senior-officials-travel-expenses-april-to-june-2014